Pitchbook is an invaluable tool for entrepreneurs and investors in raising capital. It provides access to data, analytics, and insights that can help entrepreneurs and investors understand the capital markets.
Moreover, Pitchbook is also helpful in connecting people, spotting market trends, and getting data-backed decision-making.
In this article, we will discuss the features and benefits of Pitchbook in more detail.
What is Pitchbook?
Pitchbook is a leading research and data system the financial community uses to access information about private and public companies. With features such as advanced firmographics, custom subscription services, robust development solutions, and market intelligence tools, Pitchbook makes it easy for businesses to effectively raise capital.
Pitchbook's data platform focuses on global venture capital and private equity firms, their investments, emerging industries and trends in the market. These features provide an invaluable resource for entrepreneurs and investors looking to understand potential investments more deeply or assess risk across a portfolio more accurately. In addition to this core focus on private markets, Pitchbook broadly covers equity markets, including mergers acquisitions (M&A) activity, IPO analysis, and public market analysis such as news coverage of public deals or sector trends within larger corporations.
PitchBook's platform can be used by investors during the entire investment process from identification of prospective target companies through due diligence up through final term sheet negotiation. For example, company screening can be done with full firmographic profiles; while M&A analysis allows users to deep dive into records of any deal that occurs in the market using searchable datasets; these are just two examples of how startups and venture capitalists alike can use PitchBook for success. As a result, the platform will ultimately streamline transactions for all stakeholders throughout the investment process more quickly and efficiently than ever before.
Benefits of Pitchbook
Pitchbook is an online platform used to make fundraising easier for startups. The platform helps you research investors, review financial data, and connect with potential investors. Pitchbook simplifies the fundraising process and provides insights about potential investments.
This article will discuss the benefits of Pitchbook in your fundraising efforts.
Access to capital
Pitchbook is a financial data and software company that provides private and public market information through comprehensive datasets and intuitive online tools. It is meant to help startups, venture capitalists, private equity firms, corporates, and financial advisors better manage their investor relationships.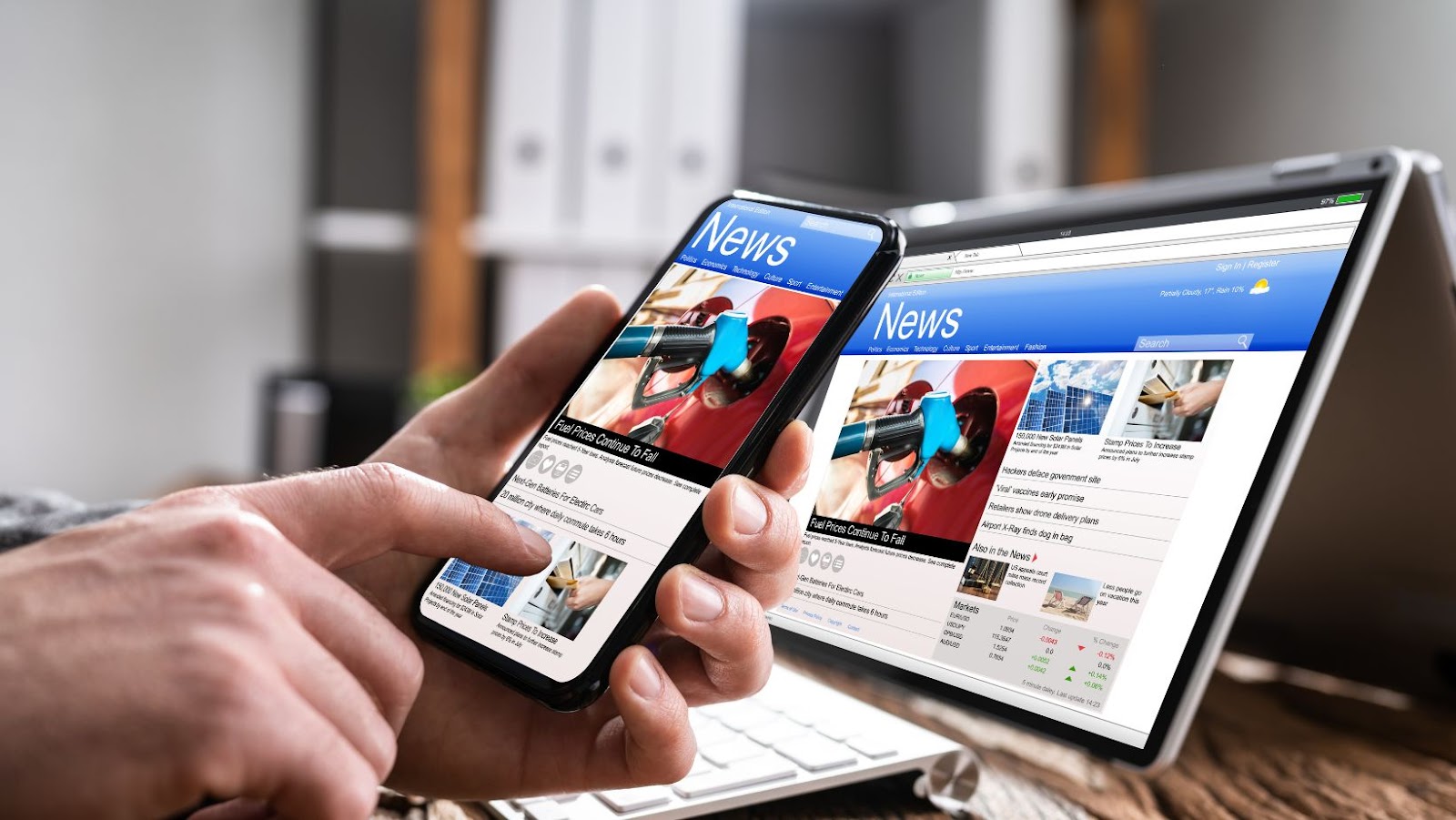 Access to capital is integral for businesses seeking growth. The Pitchbook investment database gives entrepreneurs access to the world's most comprehensive collection of venture capital funders looking for promising ventures to invest in. It contains profiles, contact details, investments made by each firm, and other metrics like performance indicators for every venture capital firm in the world. It also covers each private equity firm and family offices looking to invest in projects worldwide.
By leveraging this resource, entrepreneurs can find suitable investors quickly and allows them to easily distribute investment pitches or solicitations. Meanwhile investors can track fundraising performance metrics detailed in Pitchbook and use its analytics platform dedicated towards understanding the global marketplace of investments they are evaluating or tracking.
In brief, PitchBook assists companies raise capital more efficiently by connecting them with potential funders who match their criteria using its extensive resources ranging from investor databases to sophisticated analytical tools on its platform.
Research and analysis
Pitchbook, a research and analysis platform, helps startups and small businesses researching investment by providing comprehensive information on private companies. With the ability to request analytics on any data point across the whole range of investment, Pitchbook offers access to track markets and monitor investments. This platform provides valuable industry data for entrepreneurs seeking capital for their projects.
The granular detail on Pitchbook can provide users with competitive intelligence, enabling you to construct an effective competitive strategy and identify potential business opportunities in your industry.
In addition, the platform's unique algorithm evaluates your company's performance to benchmarks set by other companies in the same sector at different stages of their journey, allowing you to optimize operations for financial success.
Additionally, Pitchbook equips investors with comprehensive insights into valuations, transaction ecosystems and exit trends based on analysis from its proprietary database. This allows you to understand the funding landscape clearly, whether you are trying to raise capital or expanding geographically.
Using Pitchbook's customizable dashboards, investors can quickly generate visuals to help them understand market dynamics while staying up-to-date with sector activity through news alerts. Not only does this help identify viable options for financing projects and provides an efficient way to analyze deals and keep track of competitors activity over time.
Networking and connections
Pitchbook is a software-as-a-service platform enabling private capital market players to track, analyze, and share industry trends and data through online tools. With Pitchbook, you can access data across many areas of the private capital markets, including venture capital, private equity, M&A, funds and technology. With this access comes an even larger benefit; the platform's expansive network of professionals.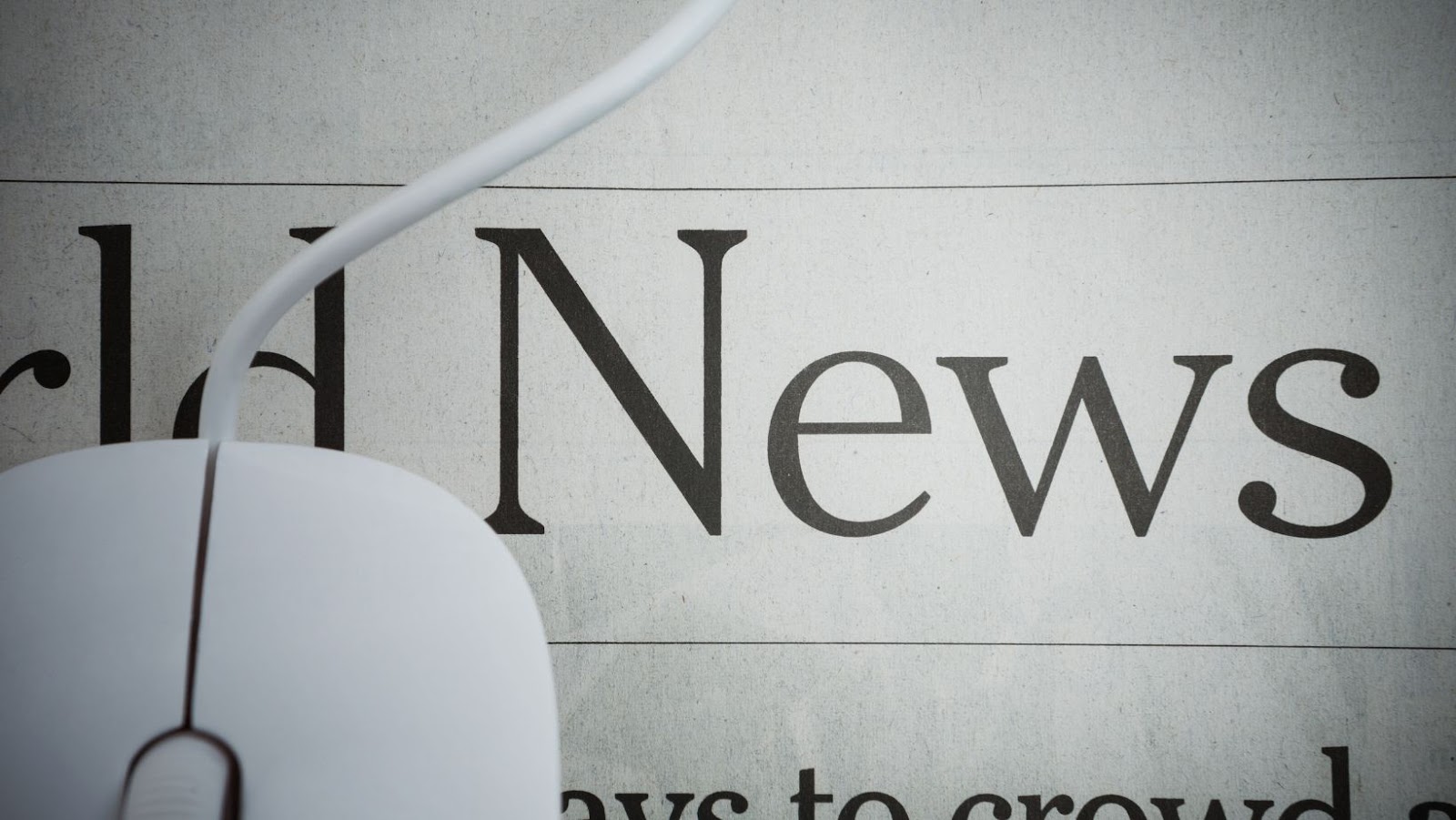 PitchBook's powerful networking features allow users to find new opportunities within the markets they are interested in and seek out or connect with potential partners. In addition, utilizing PitchBook's contact intelligence functionality helps investors better understand a company by providing deep insights into key players in each market so that users can form new relationships quickly and efficiently.
The ability to easily network with external stakeholders opens up possibilities for raising capital. By leveraging PitchBook's network of professionals in particular regional offices or fund types, users can more closely align with others with expertise in similar areas who can increase their chances of success when raising capital. In addition, Pitchbook facilitates communication streams across deals stages. Hence, users can establish relationships early on and follow through over time instead of always starting from scratch – creating more efficient operations overall.
How to Use Pitchbook
Pitchbook is a platform that helps companies raise capital. It is an investment data platform that provides detailed information and insights on private markets, companies, venture capitalists, and more.
Pitchbook's data can help companies identify key investors and get comprehensive information on fundraising and investing trends. Here's a look at how to use Pitchbook to help raise capital.
Set up a profile
Pitchbook is a web-based software platform that simplifies raising capital for private companies, venture capitalists, and fund managers. This comprehensive platform offers a variety of data and information analysis tools, industry insights and research reports, and networking features to help you present your company in the best possible light while targetting relevant opportunities.
Setting up a profile on Pitchbook is essential to getting started on the platform — here's how to do it.
1. Create an account: The first step is registering your organization with Pitchbook by creating an account. Select your preferred signup method (LinkedIn or traditional) and fill out the required fields on the registration page to create a Profile Page.
2. Connect relevant networks: Next, connect network accounts (including Angel List, Kiva/Lend, Key Investor Network) and all pertinent social media like Twitter and LinkedIn accounts, if desired. This will ensure that investors can view your company's profile from multiple perspectives when researching potential investments opportunities.
3. Set up company profile: Once an account has been created, establish your company's public profile page by adding photos or logos associated with the organization, brief descriptions about the mission or services provided by the business — limited to 1-3 sentences — as well contact information like email address or phone number relevant contact profiles including associates at top firms connected with in-progress investments are essential components of project proposals that can be submitted directly through Pitchbook Platform pages available to investors; so include them accordingly wherever applicable**
4. Invite team members: Inviting team members from within your organization will allow you access a 'Collaboration' folder where any necessary documents or files related to raise capital can be stored/updated readily in one centralized location for easy access; should items need collected for review prior submitting for approval for external resources any time soon. An active set up in this regard will make things easier down line when required; so best setting it up sooner than later**
5 . Publish content: Once you have established your profile page within Pitchbook ,sharing content regularly from news articles or industry developments related or not related with own projects sharing will help keeping followers engaged while allowing others build familiarity allowing entity build positive image with same further aiding attracting better investment opportunities over time.
Use the search functionality
The search functionality within Pitchbook is one of its most powerful tools, allowing users to quickly and easily access the database of companies, investors, and deals. To find companies, type in the company name or another keyword related to your industry into the "Find a company" box at the top right corner of the home page. This will bring up a list of matches with relevant information about them. You can click on any company in this list to see an overview page which includes further detailed financials, contact information, board members, and recent news.
For investors, you can use similar search criteria and responses will show up with various details such as industry expertise and area of focus. Again you can click on any result from this search to get an investor profile including investment range, portfolio companies and contact information.
To view transactions such as investments or acquisitions in your chosen sector or company type – you can use advanced filters such as 'sector' or 'date' to further refine results. Pitchbook also allows you to easily track activities that have taken place over a given period by providing data visualizations within each transaction summary which include charts showing overall investment over time and geographic spread.
Connect with investors
Pitchbook is an invaluable tool for connecting with investors that can provide capital for your business. Pitchbook connects entrepreneurs, venture capitalists, private equity firms, and angel investors worldwide.
Through a searchable platform, Pitchbook allows users to identify targets and contact potential investors, create custom lists based on particular criteria, research organizations and their interests, track investments and portfolio companies in real-time, scan market news sources to identify companies that are raising money or going public and explore industry trends by tracking data points. This includes details on angel investments made worldwide over a variety of periods as well as detailed profiles of investing firms.
In addition to helping you find the right investor for your business, Pitchbook also provides access to industry news across sectors such as energy technology or real estate which can be useful for understanding market trends. This can often help inform decisions when seeking capital for your business. Furthermore, Pitchbook offers access to comprehensive company profiles with valuable data points such as executive leadership teams, board memberships and IPO activity. These all become essential information when talking to investors about potential investments.
Overall, Pitchbook can offer invaluable insight into the global investment ecosystem and how it may affect your pursuit of capital. With its expansive databases and analysis capabilities available 24/7/365 across multiple industries worldwide (including US-based exchanges), Pitchbook is designed not just for entrepreneurs trying to raise capital but also those already invested in a company who want the most up-to-date information available on their portfolio's performance.
Tips for Raising Capital with Pitchbook
Pitchbook is a powerful financial data and software platform designed to help you build relationships with potential investors and raise capital for your business. It is a great tool for entrepreneurs and investors to streamline fundraising.
In this article, we'll discuss some tips on using Pitchbook to effectively raise capital and make the fundraising process more successful.
Create a strong profile
Creating an accurate, thorough profile helps potential investors find and understand your company more quickly. Pitchbook helps you build a professional profile that accurately reflects the unique aspects of your business.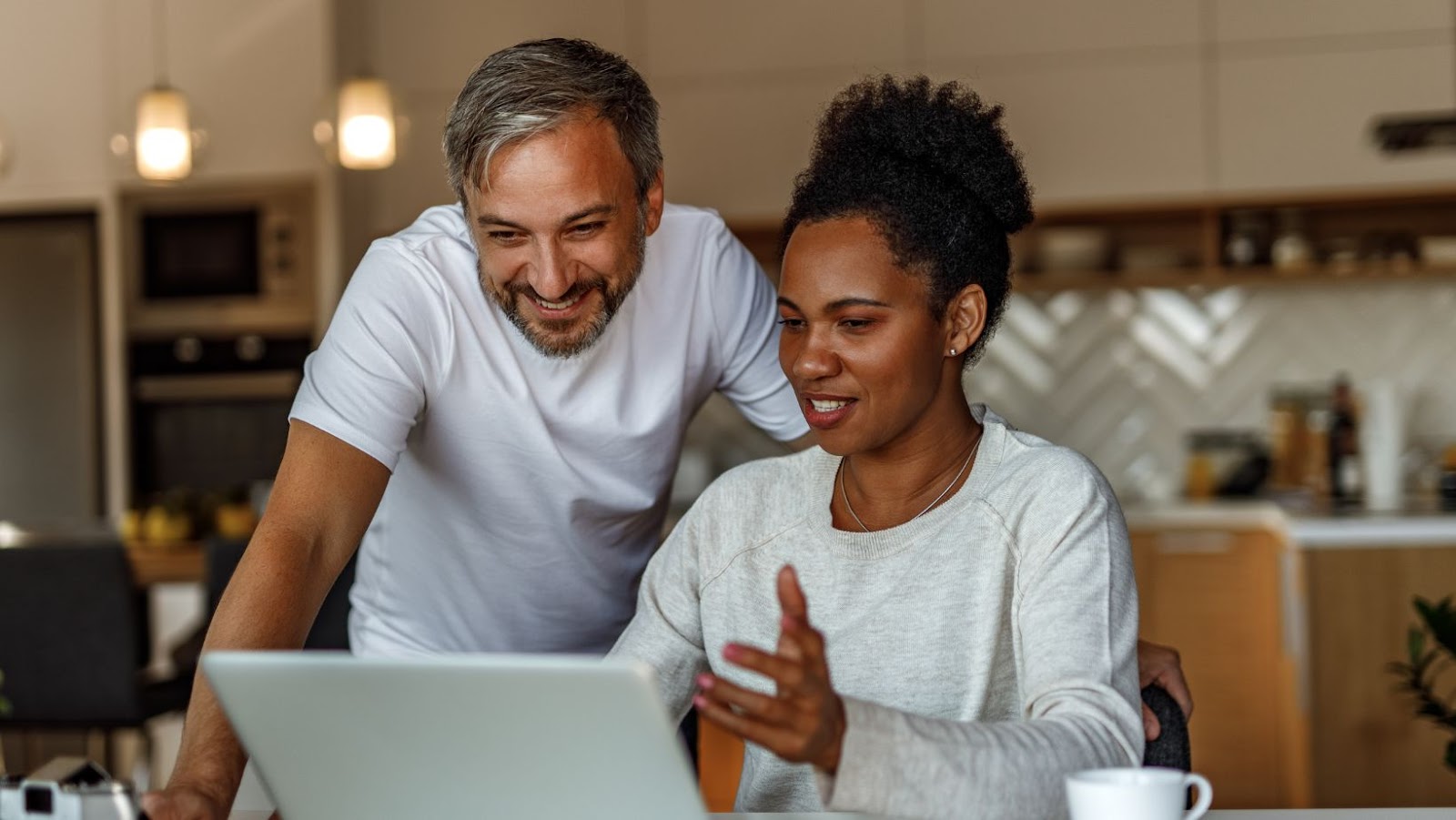 Add a logo, fill out information about company size, ownership status and key financials to ensure that potential investors understand your firm immediately. Keep in mind that having up-to-date information is essential in demonstrating investor readiness.
Use the data to your advantage
Pitchbook is an invaluable source of data and information entrepreneurs can leverage to help them raise capital. The platform contains various public and proprietary data points, including venture capital investments and financing trends. By analyzing this data, entrepreneurs can enhance their understanding of the investor and venture capital space, identify possible sources of investment, compare companies in the same sector, uncover key M&A insights and more.
In addition to providing actionable market intelligence for investors, Pitchbook makes it easier for entrepreneurs to present their company's value proposition in the best light. Pitchbook's tools support fundraising success, from creating customized investor presentations to producing your cap table analysis. With its detailed data on active funds, funds in formation and others involved in the venture capital process – including advisors – developing relationships with potential investors is also simpler.
Moreover, Pitchbook helps you organize team communications around fundraising initiatives and manage video pitches or virtual meetings with various collaboration tools (including task assignments). It also allows you to track decisions on incoming deals while securely sharing documents across teams. In short, by utilizing the comprehensive dataset at your disposal and all its features combined within one platform – Pitchbook – raising capital becomes less daunting than ever!
Focus on building relationships
Building relationships with potential investors should not be overlooked when seeking to raise capital. PitchBook provides users with tools to seek investors, build their brand and develop trust.
PitchBook's platform contains information on venture capital firms and angel groups nationwide, enabling entrepreneurs to find and connect with potential investors quickly and effectively. The data is tracked in real time, so users always get up-to-date insights. In addition, with PitchBook's CRM tools, organizing investor contact information and accessing analytics that measure portfolio activity metrics, fiduciary patterns, and more is easy.
In addition to finding the right partners for your business's goals, you can use PitchBook services for branding. Through their targeting communications capabilities, you can easily create email campaigns tailored for different groups of target organizations or individuals. You can also track your campaign's success through engagement tracking metrics such as open rates and clicks-throughs. Branding is especially important when raising money from venture capitalists because building trust in relationships makes decision making easier and faster for everyone involved.
As an entrepreneur pulling together all the pieces of a successful capital raise, focus on building relationships — whether with potential customers or with future investors — as a core strategy for success in fundraising. With Pitchbook's comprehensive services and features tailored specifically towards capital raises you will be fully equipped so you won't miss any chances to make the most out of fundraising opportunities when they come up!
Conclusion
Pitchbook is an invaluable tool for entrepreneurs and startups interested in raising capital. It gives you access to data on millions of private companies, venture investors, and funds to find the perfect match for your business. Pitchbook can help you save valuable time in the capital-raising process and gives you a better understanding of the investment landscape.
Let's look at some of the final considerations when using Pitchbook.
Pitchbook is a powerful tool for raising capital
Pitchbook is a software platform used by investment professionals, startup founders, and other corporate clients that helps firms raise capital quickly. It gives users the tools to conduct in-depth financial analysis and create custom analytics to better understand investor trends. Pitchbook's data intelligence platform includes sophisticated search technology to identify potential investments and to target specific investors with detailed company profiles on their business models and operations.
Moreover, Pitchbook offers insights into venture capital, private equity, public companies, hedge funds, service providers and more — allowing entrepreneurs to keep up-to-date with the latest market trends and leverage them to find the right investors for their business. As a comprehensive financial resource, Pitchbook provides its users with access to social network interaction tools such as Facebook Connect, enabling users to interact directly with potential investors inside and outside their networks. Additionally, its proprietary Inbox feature tracks investor communications so startups can track activities in real time on their mobile device and easily respond should potential investors' requests or questions arise.
By taking advantage of Pitchbook's powerful tools and insights into the latest investor trends, entrepreneurs can streamline their outreach efforts while effectively managing their pending investments. The result can be an increase in the number of investment opportunities presented to startups and an overall reduction in the time typically taken during fundraising rounds — ultimately allowing startups to remain focused on growing their business.