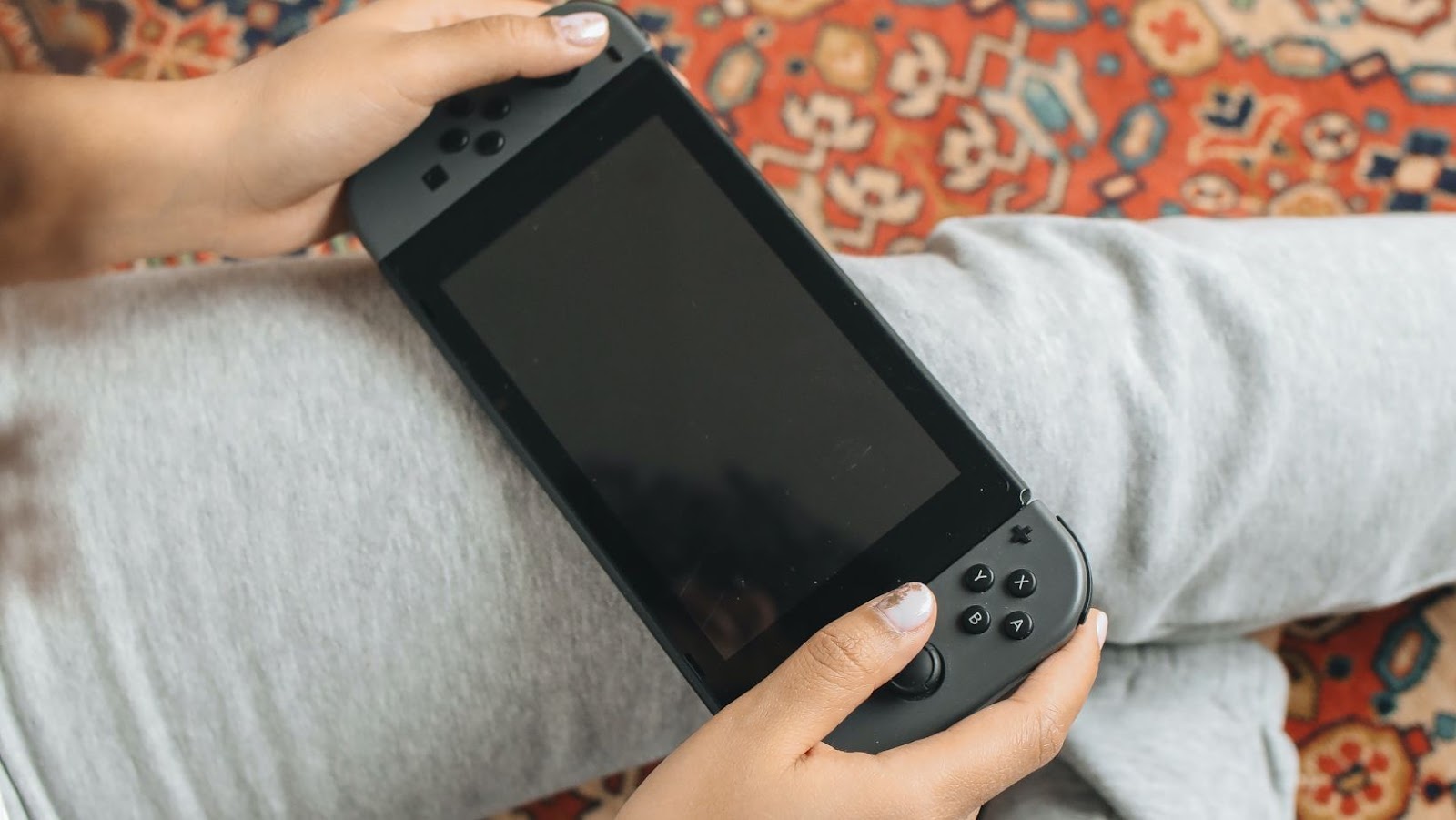 Are you looking for the best gaming experience? Do you want to choose between Wii U and Nintendo Switch? We'll help you make the right decision by comparing the two systems. You will get an in-depth look at their features, games, and performance so that you can make the best purchase. The Wii U and the Nintendo Switch both offer exciting gaming opportunities, but they differ greatly in graphics and home entertainment features. In this article, we will compare the two consoles to help you decide which is best for you.
Introduction
The Nintendo Switch is a modern hybrid console that offers both portable gaming and console gaming. You can enjoy your favorite games at home on your television or take your Switch with you to play games outside of your home. The controller setup on the Switch uses two Joy-Cons which can be detached from the main device and can be used as individual controllers if needed. The system also supports up to 8 controllers when used in single-player mode, allowing for more people to play together at once. The console packs impressive graphics and has some of the most popular franchises available for play, such as Super Mario Odyssey, The Legend of Zelda: Breath of the Wild and Splatoon 2.
The Wii U is a more traditional console with a controller setup similar to that of current generation consoles like the Playstation 4 or Xbox One. This console was a major shakeup from previous generations though as it introduced double screens for unique gameplay experiences. As well as offering traditional controller-based gameplay, this console allowed players to use their own touchscreen devices for additional control options during games including motion controls in Super Mario 3D World or just tapping around enemy objects in Pikmin 3. Although still powered by an older generation processor, there are still plenty of Wii U exclusive titles such as Super Smash Bros., Yoshi's Wooly World and Bayonetta 2 that are still great fun playing today!
History and Background of the Wii U and Nintendo Switch
The Wii U was the eighth home video game console released by Nintendo and the successor to the Wii. It was first released in November 2012 and discontinued in January 2017, although many accessories are still available. The Wii U was Nintendo's first console to support high-definition graphics and its signature GamePad controller included a 6.2-inch touchscreen that could be used as a supplemental display for certain games, as well as aid in motion controls and provide integrated touch screen controls. It also supported up to four additional controllers connected wirelessly or through USB ports on the console.
The Nintendo Switch is a hybrid gaming device that consists of two main parts: the dock, which connects it to your television, and the tablet-shaped device, commonly referred to as the Joy-Con controller. Unlike the Wii U's integrated controller, you can use multiple Joy-Cons together for two players to join in on one game or take them apart for two separate players. Certain games may require additional accessories like extra Joy–Cons or other controllers for optimal playability. The most recent versions of this system also come included with a wireless Pro Controller with greater precision than any previous generation of console from Nintendo prior. Originally released March 3rd, 2017 worldwide; it has become one of Nintendo's most successful consoles yet!
Design and Features Comparison
The models and features of the Wii U and Nintendo Switch can help you decide which console is the best for you and your gaming needs. First, the Wii U has a very unique design. It has a tablet-like controller that allows users to interact with the system from anywhere in the room. It also has a separate TV mode and an added touch-screen on its main controller that give players an interactive experience with many different games. On top of this, it features an internal hard drive as well as four USB ports that allow you to connect additional controllers and data storage devices to enhance your gaming experience.
The Nintendo Switch also has a unique design that allows you to switch between different modes: TV mode, Handheld mode & Tabletop mode – meaning wherever you choose to play, either your TV or on its own independent screen, it will give you unparalleled flexibility! Furthermore, it offers more incredibly improved processing power compared to its predecessor – meaning no more sluggish performances or annoying lagging issues during gameplay. In addition to this, unlike its counterpart – this console also comes with 32GB of onboard memory as well as access two compatible Joycon controllers; making it perfect for local co-op multiplayer gaming without any additional hardware required!
Games and Exclusives Comparison
One of the key aspects to consider when choosing between a Wii U and the Nintendo Switch is their game libraries. The Wii U has hundreds of titles in its library, spanning from Nintendo classics to third party releases, while the Switch boasts an even bigger hoard. If you're on the hunt for an exclusive title available only on one console, you should carefully weigh each system's selection prior to making your final decision.
The Wii U features several exclusive titles such as: Super Mario 3D World, Splatoon, Hyrule Warriors and Bayonetta 2. This console was home to beloved Nintendo staples such as Mario Kart 8, The Legend of Zelda: breath of the Wild and Super Smash Bros Wii U respectively. Besides these iconic games from Nintendo's lineup, Third-party publishers also released some great titles that can only be found on this console; Minecraft:WiiU Edition is notable example from this category.
The Nintendo Switch has plenty of exclusives that cannot be found elsewhere including : Mario + Rabbids Kingdom Battle , Legend of Zelda : Breath of the Wild , Super Smash Bros Ultimate, Pokémon Sword & Shield and Fire Emblem : Three Houses; all these titles are incredible experiences that can make a real difference when it comes to deciding which system offers more. As a bonus , amiibo figurines are compatible with both consoles providing additional content and added value when playing certain games.
Online Features Comparison
In order to make an informed decision between the Wii U and Nintendo Switch, it is necessary to compare the online components of each console. While the Wii U had primarily used Nintendo Network, the Switch has its own platform where players can connect with friends and enjoy features such as voice chat. The Nintendo Network of the Wii U included features such as Miiverse and Friend Codes, which let players connect with eachother regardless of geographic location. Communication took place through a series of forums using cartoons and text-based messages in game lobbies. Players could also find user-created gaming groups for connecting with others for online battles or co-operative play.
The Switch has taken a more comprehensive approach to social gaming by introducing its own network system called "Nintendo Account". In addition to Miiverse and Friend Codes, this platform includes more robust community functions such as customization tools, gamertags and profile pictures that give players the ability to personalize their gaming experience. It also offers exclusive game content like emoticons, logo stickers and switch exclusive deals for games purchased on digital stores such as eShop. Communication functions include voice chat through an app or use of a mobile device that must be used in conjunction with the console. Both local communication (LAN) and global communication (broadband) are available depending on how far away your friends are located from you during gameplay sessions.
Price Comparison
When comparing the cost of both consoles, it's easy to see why many gamers debate which is better.
The Wii U was released in November of 2012 and had a starting retail price of $299.99 which included the Wii U GamePad, 8 GB internal storage & sensor bar. Several bundles were available at different prices featuring games such as Mario Kart 8, Super Mario Maker and Splatoon.
The Nintendo Switch was released in March 2017 and had a starting retail price of $299.99 which included two Joy-Con controllers, a console dock & HDMI cable. Though the console itself was priced the same as the Wii U, additional accessories can be purchased separately to increase its functionality such as Nintendo Switch Pro controllers & extra Joy-Cons for multiplayer gaming sessions. Much like the Wii U bundles release prior to it, the Nintendo Switch also featured multiple bundle options with selections such as Mario Kart 8 Deluxe and Super Smash Bros Ultimate available for purchase at slightly higher prices than just buying the system alone.
Wii u vs nintendo switch
To help you decide which console is best for your gaming needs, there are several pros and cons you should consider when making your decision.
Wii U Pros
Low price point
Backwards compatible with Wii games
GamePad controller with second screen functionality
Offers extensive game library
Compatible with other devices such as smartphones and tablets
Wii U Cons
Aging hardware unable to produce high fidelity graphics or game play experience
Difficult to locate physical copies of games in stores due to dwindling production
Nintendo Switch Pros
Powerful hardware enables stunning visuals and immersive game play experience
Portable so you can take your games on the go without sacrificing performance or feature set.
Interchangeable Joy‐Con controllers provide a unique gaming experience on a console platform.
Wide variety of exclusive titles available on the Switch platform such as Super Smash Bros. Ultimate, Mario Kart 8 Deluxe, The Legend of Zelda: Breath of the Wild, Splatoon 2 and others!
Flexible connectivity options including TV mode, table top mode, handheld mode and online multiplayer.
Nintendo Switch Cons
Pricier than competing consoles like the Xbox One and Playstation 4
Limited backward compatibility with only select Wii U titles
Conclusion
After looking at both gaming systems in depth, it is clear that the Nintendo Switch is the superior system. The Switch features a more powerful hardware and a more diverse library of games. Furthermore, its unique hybrid design allows for better portability and convenience than that of the Wii U. It also provides access to Nintendo's popular online services like Nintendo eShop, allowing gamers to purchase and download games directly from Nintendo's servers. Ultimately, the Switch offers gamers more freedom, power and connectivity when compared to the Wii U.