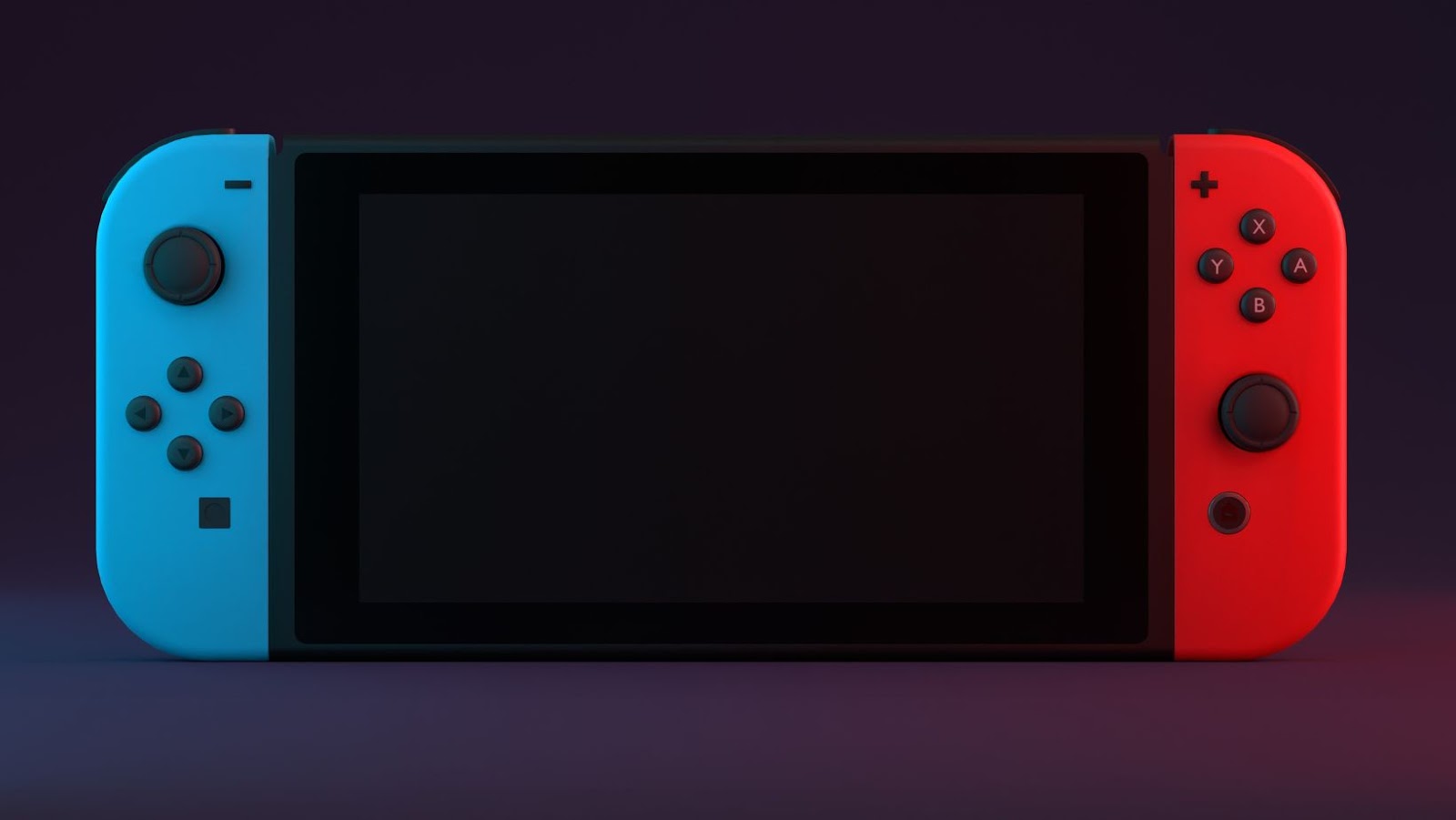 Are you a big Nintendo fan? Do you want to find out how to get the latest gaming experience on your Nintendo Switch? Look no further – in this blog, you'll learn exactly how to sign up for a Nintendo Switch Online subscription and get free access to exclusive games and rewards.
Introduction to Nintendo Switch Online Subscription
The Nintendo Switch Online subscription is a paid service that allows users to access features such as online multiplayer gaming and exclusive offers. Additionally, it can also provide access to classic Nintendo games with the addition of extra content and features. Depending on the payment plan you choose, you have different options for signing up for your Nintendo Switch Online subscription and taking advantage of the benefits it offers. In this guide, we will cover all the essential steps for signing up for your free or paid subscription on Nintendo Switch Online, including how to:
Manage settings
Set up a payment plan
Choose gaming plans and services
Create accounts and profiles
Learn about premium subscriptions
and much more!
Benefits of Nintendo Switch Online Subscription
One of the biggest benefits of signing up for the Nintendo Switch Online subscription is access to a growing library of classic NES and SNES titles. These games can be downloaded for free by users that subscribe to the service, which is an essential part of experiencing all that Nintendo Switch offers! On top of at-home play, players can take their games wherever they go with the option to download and play supported games on a mobile device by connecting online via cellular data or public wi-fi. With just one account, multiple users can join in on the fun and play together locally or online with friends anywhere in the world. In addition to classic titles, subscribed members also enjoy:
New content released every month free!
Special saves data backup options
An exclusive smartphone app with access to game-related news and more
Discounts on select digital titles
Promotional events such as tournaments or special offers available only to subscribers
Exclusive Nintendo Switch controller designs not only for aesthetic purposes but also improved gaming performance.
How to Sign Up for a Nintendo Switch Online Subscription
In order to play games online, or access specific features within certain games, you need to have a Nintendo Switch Online subscription. Signing up for a subscription is easy, and there are several different methods to choose from. The most convenient way to sign up for a Nintendo Switch Online subscription is by signing up directly on your Nintendo Switch console. To do so:
From the Home screen on your Switch, select the eShop icon.
Select "Nintendo Switch Online" from the menu options at the top of the screen.
Select either "Subscribe" or "Subscription/Renewal Option" from the next screen depending on what type of subscription you need
Select your plan and payment method and follow any other instructions given on-screen to complete your purchase and start enjoying your Nintendo Switch Online membership!
Alternatively, you can also sign up for a Nintendo Switch Online subscription using an internet browser or through the official mobile app available for iOS or Android devices.
Log into your Nintendo account on https://accounts.nintendo.com/ or with the official mobile app for iOS or Android devices (available in select countries).
Select "Shop Menu" then "Subscriptions & Memberships" then "Nintendo Switch Online Membership" to view available plans and pricing options
Follow any instructions given on-screen to complete payment and confirm your purchase
Once your payment has been processed, you will be able to enjoy a live connection with friends all over the world when playing online compatible games with a Nintendo Network ID!
With additional benefits like free cloud saves for certain titles, Nintendo eShop discounts, access to NES –Nintendo Entertainment System–™ games such as Super Mario Bros., The Legend of Zelda®, Donkey Kong™ etc., special offers such as tournaments among participating partners, it's easy to see why getting an online membership is such great value!
Payment Options for Subscribing to Nintendo Switch Online
When you purchase a Nintendo Switch Online individual or family membership, you have several convenient payment options:
Link Your Nintendo Account to Your PayPal Account – You can link your Nintendo account with your PayPal account to pay quickly and securely for your membership. This feature is available in certain countries and regions.
Credit Card – A valid credit card can be used to purchase a subscription. American Express, MasterCard, Visa, Discover, JCB and Diners Club are all accepted forms of payment.
Nintendo eShop Card – A prepaid digital code can be used to purchase a membership. The code must come from an officially authorized Nintendo product retailer; these eShop cards are available in many retail locations as well as online stores.
Prepaid Card – For those without a credit card or access to traditional bank accounts, prepaid cards can be purchased with cash balances and redeemed for a membership when signing up for the service.
Auto-Renewal – All individual and family memberships will have the option to turn on Auto-Renewal before signing up for the service so that you don't have to manually renew your subscription each time it expires (ages qualify). Subscribers using Auto-Renewal will receive their payments from the same method that was used during signup; if this isn't possible (i.e., when the prepaid balance expires), the method at that time will automatically become primary for recurring payments until the Auto-Renewal setting is turned off or changed again through Nintendo's website.
How to get a free nintendo switch
If you're looking for ways to get a free Nintendo Switch – you've come to the right place! There are a few different ways that you can score yourself a free Nintendo Switch, some will require some work or effort but most will be relatively easy if you know where to look. Let's explore the top ways to get your hands on the latest gaming console at no cost below.
Take Advantage of Sign-up Offers & Promotions – This is one of the easiest and most popular methods for getting a free Nintendo Switch. Many retailers, companies, and websites offer sign-up offers and promotions that give away gaming consoles and other products as incentives for signing up. Keep an eye out for such deals and make sure to read the fine print before signing up – as there may be certain conditions that need to be met in order to qualify.
Participate in Giveaways & Contests – Participating in giveaways is another popular way of getting your hands on products like gaming consoles for free. More often than not, companies run giveaways or contests requiring contestants to complete certain tasks (such as filling out surveys or posting pictures on social media). These tasks are used to collect customer data which can then be used for marketing purposes. Research online which companies are currently running giveaways and check their websites regularly or follow them on social media platforms like Twitter and Facebook so that you don't miss out on any offers.
Join a Membership Plan – Finally, if you have an existing membership with a store such as Amazon Prime, GameStop Plus, Best Buy Reward Zone etc., check whether it offers any rewards related to gaming consoles. Sometimes these memberships offer discounts on games as well as access to exclusive deals giving away video games and accessories like controllers at no cost – allowing you to buy yourself a console while still saving money in the long run!
Troubleshooting Tips for Nintendo Switch Online Subscription
If you're having trouble signing up for a Nintendo Switch Online subscription, these tips can help:
Make sure your Nintendo Switch system is connected to the Internet. You'll need an active Wi-Fi connection or an Ethernet cable connection to sign up for the Subscription.
Verify that your account balance is sufficient or that the credit or debit card information you provided is current and accurate, as this may prevent you from registering.
If using a web browser on a computer, make sure JavaScript and cookies are enabled for the browser before beginning registration steps; otherwise, you may encounter errors during registration.
Contact Nintendo Consumer Service if problems persist after attempting all of the above steps; they can help troubleshoot any issues you might have while attempting to sign up for a Subscription plan.
You may be able to take advantage of a free trial period when first signing up- be sure to check if this offer is available in your country prior to completing the registration process as it may not be available in all regions!
Conclusion
Now that you know how to sign up for a Nintendo Switch Online subscription, you're ready to start enjoying the many features this service delivers. With access to cloud saves, exclusive offers and discounts, and the chance to play favorite games with friends online, signing up is truly the best way to get the most out of your Switch experience. If you're looking for an even better deal on your subscription, consider checking out bundle options that include both a console and membership in one package. Don't forget to take advantage of exclusive offers like free trial periods or discounted membership rates if you're a student or have an eligible My Nintendo account. No matter which subscription option works best for you, having a Nintendo Switch Online membership is one of the keys to unlocking all of the gaming potential this console has to offer.