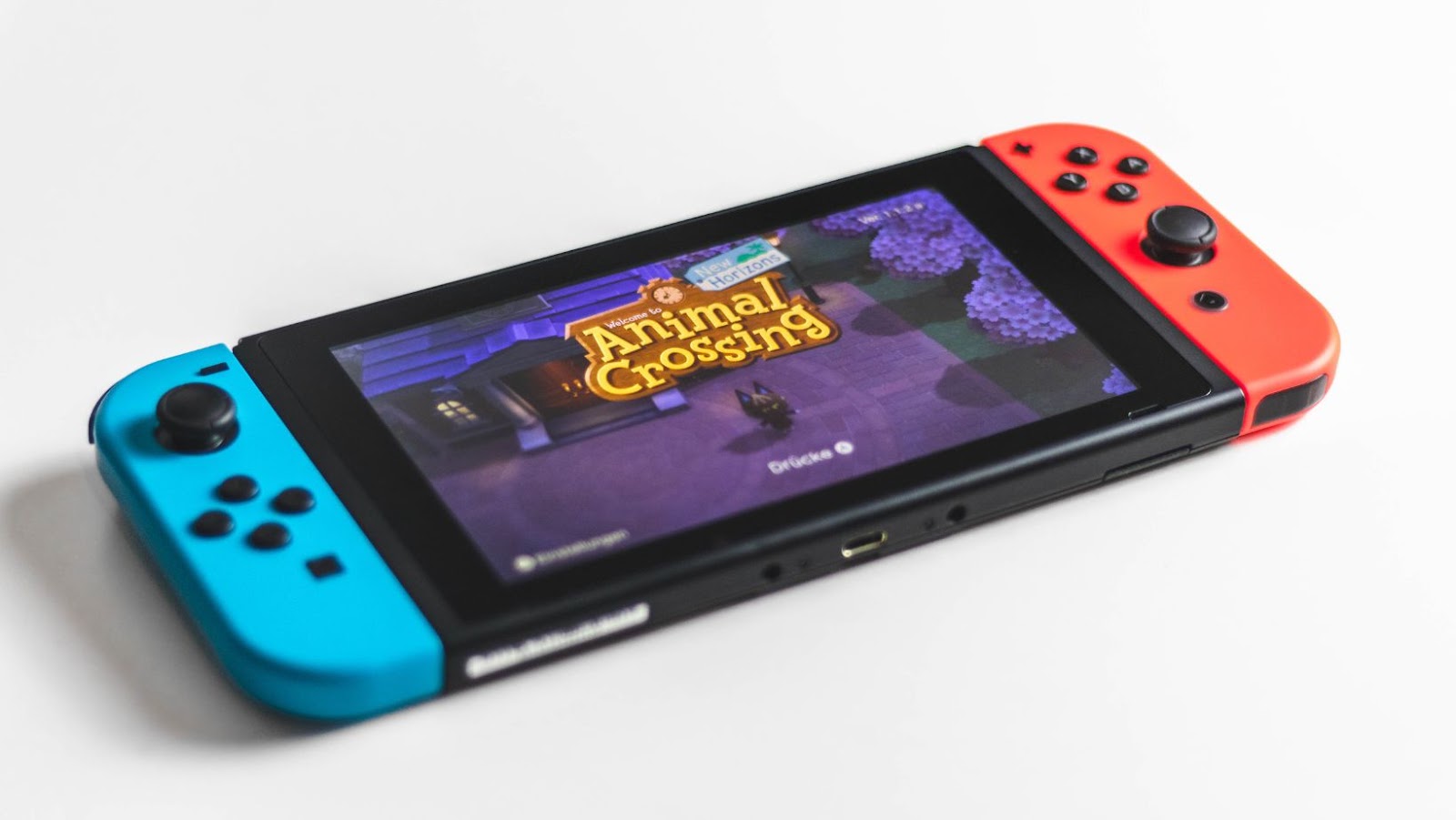 Do you ever wish you could record your epic gameplay moments on your Nintendo Switch? You're in luck! This guide will take you through the steps to get set up and start recording your favorite games. Get ready to easily capture those amazing wins – or losses – and store them for eternity. In this guide we will cover everything you need to know about recording Nintendo Switch gameplay footage. We'll start with some basic information about controllers and capturing devices, then move onto discussing the different capture methods available and which are best for specific usages. Finally, we'll include some tips for getting great results. Let's dive in!
Hardware Requirements for Recording Nintendo Switch Gameplay
For recording video game footage on the Nintendo Switch, you will need a few basic components. These include a microSD card, a capture card (such as Elgato or AVerMedia), an HDMI cable, and media-editing software of your choice. The microSD card provides storage for the Switch and must have sufficient capacity to accommodate all of your gaming footage. The capture card receives the signal coming through the HDMI cable, which is then linked to an external device such as a laptop or desktop computer in order to permit live streaming or video editing of the raw captured footage.
Additionally, media-editing software can be used to enhance and customize the look of your recordings. Some include features such as sound editing, special effects, color correction and more. With all necessary components gathered in one place, you can begin setting up for recording Nintendo Switch gameplay. Be sure to consult specific instructions if you are using third-party equipment such as AVerMedia or Elgato products in order to avoid any technical difficulties during setup. Once all connections are firmly established between devices and everything has been tested for functionality, it should be ready for use with no further hindrance.
How to record nintendo switch gameplay
Recording gameplay on the Nintendo Switch requires you to set up some specific hardware and software. To start, you will need a microSD card with at least 2GB of storage so that the system can save your recordings. When selecting a card, we recommend getting a high-speed UHS-3 rated microSD card as they will provide you with the best performance while recording. Next, you'll need to download a video capture program compatible with Nintendo Switch. There are several options available on the Nintendo eShop ranging from free to premium paid versions. Popular options include Video Capture Toolkit Pro, Nintendo Capture Kit and Elgato Game Capture HD60 S.
With any of these programs, you'll be able to capture your game footage in full HD resolution and record up to 1080p60 at up to 30MB/second bitrate if recording in H264 format with AAC audio. Once installed, you can set up your Nintendo Switch for recording by going into System Settings > Data Management > Transfer Your user Information and System Settings > Data Management > SD Card Management, where you should be able to specify what files should be recorded, then save them onto your microSD card if needed. Then make sure that the settings in your video capture program are correct before starting recording gameplay on your Switch!
Connecting External Devices for Recording
The Nintendo Switch offers a few different methods of recording your gameplay, both without external hardware and by connecting a capture device. In order to record your gameplay, you will need to purchase an Elgato Capture Card or use the built-in capture capabilities of the Switch.
Using a Capture Card – An Elgato capture card is one of the most popular options for recording game play. The device captures a 1080p video signal from the Switch's HDMI port and records it in a compatible video format. To connect your Elgato Capture Card to your Switch, you will need an HDMI cable and either a USB-C cable or USB 3.0 cable—both of which are provided with your purchase. Once connected, follow the instructions provided onscreen and in the Elgato Software such as setting resolution to HBO or changing audio settings according to what type of gaming experience you desire.
Built-in Recording Capabilities– The Nintendo Switch also offers built-in recording capabilities which you can access through the system's Capture Button located on the left JoyCon and allow you to capture up to 30 seconds of footage at one time – perfect for sharing your best plays with friends! To use this feature simply press and hold down this button until both LED lights on the controller turn off then release it—you can then check back in hours later when various recordings have been captured automatically by pressing and holding down this same button for several seconds again until both LED lights turn off again releasing it. To access these recordings navigate over top System Settings > Data Management > Captures then select "Go To Album" followed by which ever game titles you wish view saved recordings from within them!
Recording Nintendo Switch Gameplay with Elgato Capture Card
Elgato is a leading manufacturer of capture devices that allow gamers to easily record and stream their gaming experiences on the Nintendo Switch. Setting up an Elgato for capturing gameplay on the console is fairly straightforward and involves connecting the device to an HDTV or monitor, connecting a capture card, setting up the device's software, and then recording your game. Here are the steps to help you with setting up your Elgato capture device for recording Nintendo Switch gameplay:
Plug one end of an HDMI cable into the output jack of your Nintendo Switch console and plug the other end into your monitor or HDTV.
Connect the USB cable from your Elgato capture card to one of the USB ports of your computer or laptop.
Install the latest version of optional software for Elgato products like Game Capture, Stream Deck or 4K Capture Utility from its official website.
Launch Game Capture from Elgato's software library and open preferences window by clicking on Tools → Preferences..
Choose "Nintendo Switch (Docked)" in Device drop-down menu within Preferences window which basic settings page opens by default when you launch Game Capture for first time after installation completes successfully.
Click on OK button which saves all changes made within preferences window and enables video streaming from console immediately without further configuration required along with showing a preview within application window as indication that content streaming was successful without errors detected during setup process.
Set correct audio format in Audio Input drop-down menu under Audio tab within preferences window to acquire optimal quality while playing game on console only then start recording using big red record button visible within main interface alongside other functions.
Recording Nintendo Switch Gameplay with the Nintendo Switch Capture Button
The Nintendo Switch has a built-in Capture Button that allows you to record gameplay. Pressing the Button while in-game will save up to the last 30 seconds of play. The content can then be shared on social media or uploaded to a video sharing service such as YouTube. This guide will tell you everything you need to know about the capture button and how it can be used to record your Nintendo Switch gameplay. In order for the capture button to work, it must first be enabled in a game's settings menu. After opening a game, select Options from the main menu and turn on Enable Capture by pressing A on your controller. Once enabled, you'll be able to use the capture button at any time during play.
Press and hold down the Capture Button (located on top of your console beside USB slots) until an LED at that location is illuminated with a yellow hue and signals that recording has begun. When released, an LED popup may appear with options such as share or upload recorded gameplay, or just done (saving). Your saved content is found in Albums which can be accessed via your console's Home Menu or System Settings. From there select Photos & Videos > Albums > Recorded > Select Video from Gameplay Gallery > Share or Upload Media Content Manually which allows you upload content directly from your console.
Recording Nintendo Switch Gameplay with an External Camera
Many gamers prefer to record gameplay with an external, dedicated gaming camera to get the best quality footage. These types of cameras require you to invest in a few additional pieces of hardware, but can produce higher quality footage for your gaming sessions. Here are the steps for setting up an external camera:
Purchase a capture card and webcam that connects to your Nintendo Switch.
Connect the capture card and webcam to your Nintendo Switch's USB ports.
Open your recording software and make sure it's recognizing the hardware connected to your console by navigating to Audiopreview or Video preview –> Recording options –> Select Audio & Video Devices –> Select Capture Card from dropdown menu –> Audiodevice –> 2 Out Capture Card (or whatever is listed as available).
Once everything is set up, all that's left is recording! Before you start streaming or playing games on the console, launch the software and hit record in order to start capturing gameplay footage with your external camera!
Tips for Recording High Quality Nintendo Switch Gameplay
If you're looking for ways to capture the best audio and video quality for your Nintendo Switch recordings, here are some tips to help you get started:
Keep it Close: Ideally, you should keep your device within three feet of the TV monitor as this will help ensure that the recording is clear. If possible, consider using either a Nintendo Switch Dock or Nintendo Switch Lite Dock so that you can record while playing directly from the television display.
Audio Matters: Pay attention to the audio of your recording – both internal and external varieties. Internal audio is recorded via microphone which is either built into the device or through an external microphone attachment that plugs into the headphone port. Meanwhile, external audio comes from any sound outputs connected to your device (e.g., speakers, headphones) which allow for capturing a more distinct sound when playing games like Mario Kart 8 Deluxe.
Choose an Output: When it comes to recording gameplay footage, there are two main options – capturing phone footage or using gameplay capture devices such as Elgato Game Capture HD60s or AVerMedia Live Gamer HD C985s. The capture devices typically provide higher quality video recordings with better image/audio clarity and minimal lag times compared with recordings captured via phones/tablets – making them ideal for creating higher-quality streams or reviewing in-game strategies to improve performance in gaming tournaments!
Optimize Settings: Once you've chosen an output method (capturing on phones/tablets or using gameplay capture devices), be sure optimize game settings accordingly including resolution, frame rate, luminance level and others so that your recording has optimal results in terms of brightness/contrast ratio and overall image quality/smoothness when composited with background music/overlays during playback.