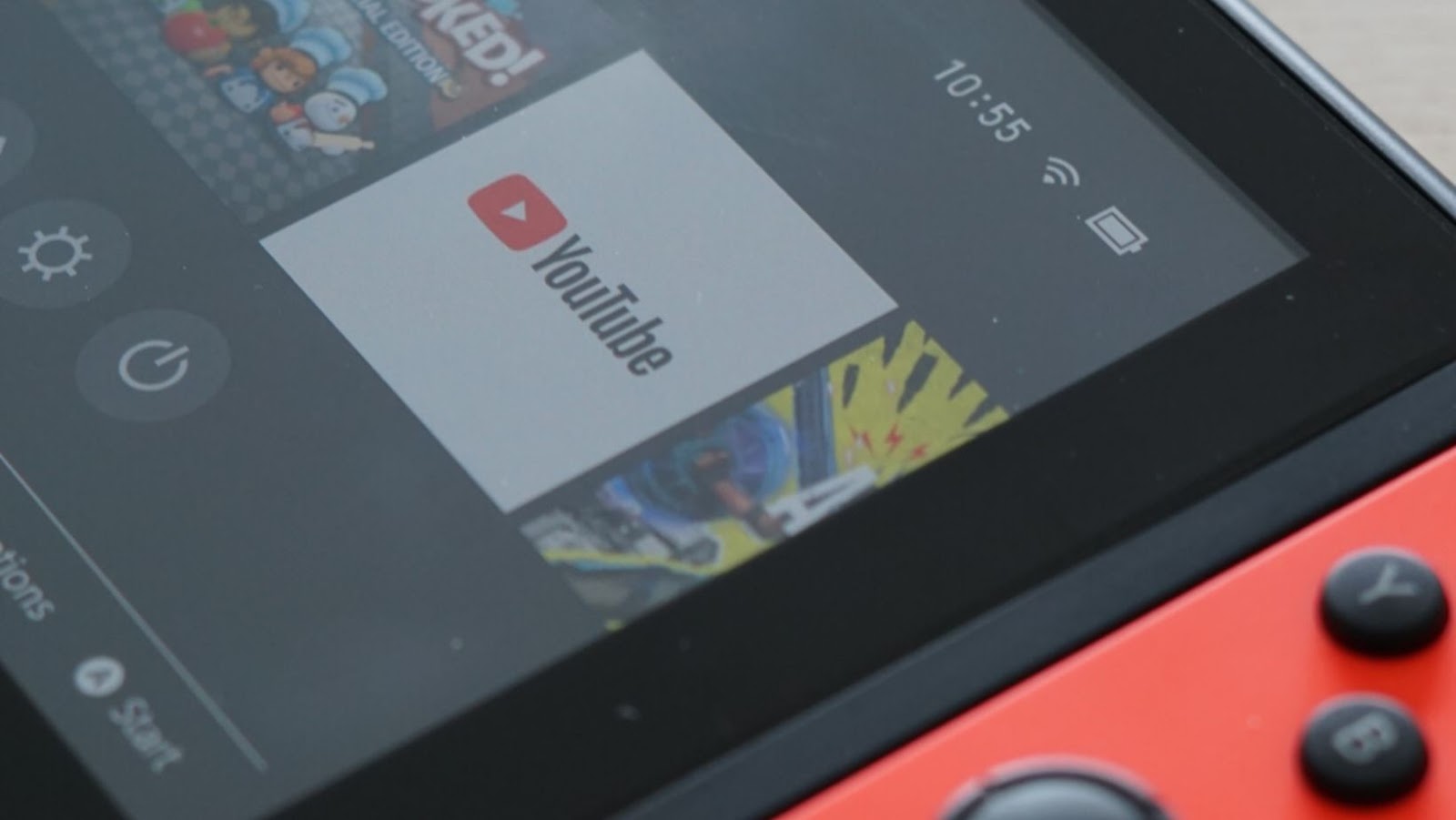 Are you searching for a way to watch YouTube videos on your Nintendo Switch? Well you're in luck! In this article, you'll find out how to easily access the largest streaming platform directly from your console. Say goodbye to switching between devices and enjoy YouTube anytime, anywhere on your Switch – no more fiddling required. This guide will explain the steps you need to take in order to access and utilize YouTube on your Nintendo Switch. We will first discuss how you can find, download and install the app itself before walking you through setting up an account and exploring the app's features. By following this guide, you will be able to start using all the great content available through YouTube!
What is YouTube?
YouTube is an American video-sharing platform operated by Google. It allows users to watch, upload, comment on, and share videos—including live streams. It is free to use and comes with many user-generated and commercial media content as well as sharing capabilities. YouTube also has a community of music fans, who can join in conversations or watch music videos from around the world. With its large library of video clips from movies, television shows, comedy sketches, news reports, documentaries and more, YouTube has something for everyone. YouTube's online presence stretches far beyond its official website: users can access YouTube on their computers via the website or via a variety of apps available for iOS and Android devices; they can also access the service through gaming consoles such as the Nintendo Switch.
By connecting your Nintendo Switch to your WiFi network then following the setup guide provided by Nintendo you can easily access YouTube right on your console! From there you will have countless hours of entertainment right at your fingertips with plenty of music videos to keep your ears entertained while playing games or watching movies. With a connected account through either a Google Account or an existing YouTube account users can:
Follow channels they like and keep up-to-date with their favorite content makers.
Have suggested videos tailored to their personal interests updated every day!
Benefits of Accessing YouTube on Nintendo Switch
Accessing YouTube on your Nintendo Switch offers many benefits. It allows you to watch your favorite videos, like classic TV shows and the latest entertainment news and music, anytime and anywhere. In addition, it provides a convenient way for users to access educational content. With YouTube on the Nintendo Switch, players can search for tutorials online in order to get the most out of their gaming experience. Moreover, YouTube on the Nintendo Switch also offers an opportunity to watch exclusive content from popular channels such as Nintendo Directs and tournaments broadcast through Twitch.
Additionally, users can access video game play-throughs in order to better understand complicated gameplay or plotlines that they find difficult to follow within their own playthroughs. Finally, YouTube on the Nintendo Switch provides a social media connection between players that bridges gaps between inter-generational or remote audiences. By having access to pre-recorded gameplay or statement videos of popular personalities within the gaming industry, viewers can observe an often otherwise unseen insight into that personality's world – providing a new outlook or knowledge base while furthering connections between both fans of the personality and fellow players alike!
Requirements for Accessing YouTube on Nintendo Switch
YouTube on the Nintendo Switch requires several conditions to be met in order to function correctly. First, ensure your Nintendo Switch is up to date. You can view your firmware version by navigating to the System Settings page and selecting "System". Secondly, you must have a valid Nintendo Account, which can be created quickly on the console itself or by visiting account creation page. Thirdly, you must have an active internet connection with a supported web browser like Chrome or Firefox.
Lastly, you must make sure parental controls are set up accordingly so that YouTube can be accessed safely and monitored appropriately if desired. In addition to these requirements, it is recommended that users remain aware of potential age restrictions for certain videos and content on YouTube. Some videos may contain content not suitable for children under 13 years old. It is important for parents and guardians to consider age appropriate content before allowing access to YouTube on their Nintendo Switch.
How to get youtube on nintendo switch
The Nintendo Switch has quickly become a popular platform for gaming and entertainment, and now there is a way to access YouTube on your device. Here's what you need to know about accessing YouTube on the Nintendo Switch. First, to be able to access YouTube on your Nintendo Switch, you will need an account with the Nintendo eShop. If you do not already have an account in place, follow the instructions provided by the Nintendo website to create one online. Once that is completed, you will then be ready to download YouTube from the eShop onto your device.
Once it has been successfully downloaded and installed onto your device, open up YouTube by launching it through the games menu or main system menu depending on how your device is setup. You can use either a Joy-Con or Pro Controller and as with any other app on Switch, you can use touch controls with a stylus if necessary. To login into your existing channel click "Sign In" at the top of the screen to start streaming all of your favorite content right away!
Tips for Using YouTube on Nintendo Switch
YouTube on the Nintendo Switch is a great way to watch your favorite videos, TV shows and movies on the go. The Nintendo Switch has a YouTube app available for download in the eShop that gives you complete access to your favorite channels, search results and videos. Setting up YouTube on your Nintendo Switch console is simple and easy, allowing you to access all of your content from anywhere in the world with an internet connection. Here are some tips for taking full advantage of Youtube on your Nintendo Switch:
Connect Your Nintendo Account – Once you have downloaded the app from the eShop, make sure you are connected to your Nintendo Account through your System Settings or My Profile page before opening YouTube. This will allow you to access all of your subscriptions and content.
Manage Notifications – To stay up-to-date on new videos without getting overwhelmed with notifications, be sure to manage how often and when you receive them through Notifications Settings found within YouTube's Settings menu.
Create Playlists – Create personalized playlists for yourself or share them with friends! It's easy — just select a video then press "Add To Playlist" then select "Create New Playlist" or choose one of your existing ones.
Control With Your Voice – Take control using voice commands! Just press "Y" while viewing any video or playing any audio playback to search or navigate directly by speaking key words into your microphone — no need to navigate menus unless you want more results or options!
Adjust Screen Mode Directly From YouTube – Selecting "Options" while playing back any video will allow you switch between three different screen modes (Regular/ enlarged/HD) directly within YouTube so you can make sure each video looks it's best as it plays back on the console !
Troubleshooting Common Issues
Sometimes users find that they are having difficulties accessing and using YouTube on their Nintendo Switch. Troubleshooting can help to identify the cause of any issues, allowing you to make the necessary adjustments and get back to streaming your favorite videos. Here are some tips to consider when troubleshooting your Nintendo Switch and YouTube:
Check your internet connection. If you are experiencing slow or unreliable connections when you try to access YouTube, make sure that your Switch is connected to a secure network, preferably one with a powerful signal.
Confirm that the most recent version of YouTube is installed on your device. Sometimes updates become available that can improve existing features or introduce new ones. These should always be installed when prompted so as not to miss out on anything important.
Clear out any unnecessary software from the device and restart it if needed, as too many applications running simultaneously can slow down performance significantly and may prevent you from being able to access YouTube properly at all times.
Look for error codes associated with any connection issues you experience – these codes are specific and will provide an indication of where the issue lies before you take any further action against it; once identified, visit the Nintendo trouble-shooting website for more detailed advice on resolving them accordingly.
Conclusion
In conclusion, using YouTube on your Nintendo Switch is a great way to unlock the full potential of this versatile device and get the most out of your gaming experience. With an easy-to-use interface, access to an extensive library of content, and the ability to log in with your existing YouTube account, you won't miss a beat anytime you feel like switching things up. So play some games, watch some videos – with YouTube on your Nintendo Switch, anything is possible!