Token, the open banking payments platform, recently secured $40M to scale its Open Banking service in Europe. The company's Open Banking platform is designed to help banks, payment providers and fintechs offer secure, frictionless payments to their customers.
The Token is built on modern technologies, like tokenization and biometrics. It provides a comprehensive suite of secure APIs that enables banks to offer faster, safer, and more convenient payment services.
In this article, we will look at the features and advantages of Token's Open Banking platform.
What is Token
The Token is an open banking platform provider that enables faster, more efficient, and highly secure payments across multiple banks. The Token works with financial institutions in the European Union and the United Kingdom to provide access to open banking APIs (application programming interfaces), which facilitate the sharing of user data among core banking and financial services providers. Customers can use Token products to pay for goods and services through various payment methods, such as bank transfers, Visa, MasterCard, Apple PayTM, and Android PayTM. The Token also provides customers access to regulated third-party financial applications like P2P payments and savings accounts.
By leveraging its existing connections to over a billion accounts in Europe's top Open Banking compliant markets and partnerships with established companies like Visa Europe and Microsoft Azure Cloud Platform for deployment security, Token provides its customers with an incredibly secure platform for making payments online. In addition, a recent $40 million Series B funding round from major venture capital firms will enable Token's product expansion across Europe – enabling faster payment processing capabilities for its customers in an ever-growing competitive market.
What is Open Banking
Open Banking is a global phenomenon that entails collaborative effort amongst players in the banking industry, providing consumers, businesses, and other third-party providers access to consumer banking data through APIs with their permission. It is a reformed system of financial institutions that includes banking, payment services, and data privacy services in compliance with the relevant regulations, making it much easier for third-party service providers to securely connect to bank accounts and initiate payments.
Open Banking aims to make banking easier by allowing business customers to access more of their financial data from one unified platform. This is done via tools such as open APIs (Application Program Interface) and securely storing customer's banking information such as bank balances, transaction history , account number & routing number on the cloud. One example of how Open Banking can be used would be an e-commerce website utilizing this service for its customers who want to sell on its platform – after getting account information from customers, allowing them to view their available balance once integrated with Open Banking before placing their order will help motivate sales.
Token secured $40m in funding to further improve its Open Banking payment infrastructure platform. Its payments platform uses "distributed ledger technology" that offers businesses secure points of entry into online shopping experiences while promoting access and connection between banks and other payment service providers (PSPs) within Europe's marketplaces & retail stores. Token eliminates cumbersome paper-based or manual processes associated with interbank payments by leveraging Open Banking standards such as PSD2(Payment Service Directive 2) protocol which prescribes strong customer authentication measures during online transactions as mandated by European Central bank regulations. With Token powering secure connections across platforms via integration into more than 250 European banks, payments can be streamlined quickly & efficiently regardless of bank affiliation – ultimately simplifying commerce for customers across Europe & encouraging new collaborations within the space!
Token Secures $40 Million
Token, a leading Open Banking platform, announced recently that it had secured $40 million in funding to expand and scale its Open Banking payments in Europe. VISA, Tencent, and several other strategic investors participated in the financing round.
This capital will further Token's mission to help unlock the world's financial access.
Purpose of the Funding
Token announced that it had secured $40 million in a Series C funding round led by Rakuten Capital. This funding will scale Open Banking payments in Europe and advance Token's mission of creating or replacing traditional banking infrastructure with a cloud-native, digital network.
The new funds will accelerate Token's efforts to bring open banking solutions to banks, merchants, neo banks, and fintech across the European region. The capital will also go towards strengthening Token's platform platform and expanding its presence throughout Europe, where we already are in the UK and Spain. Additionally, the funds will enable us to invest further in product innovation, hiring A-level talent worldwide, exploring M&A opportunities, and building our developer network.
This recent round of funding validates Token's dedication to current products and the development of cutting-edge technology, which acts as an enablement layer for customers who need faster access and better control over their financial data. Moreover, the significant upgrade does not just advance today's technology – it lays down a generations-long foundation for future success.
Investors Involved
Token, a platform transforming money movement within the financial ecosystem, has secured $40 million in a Series B Funding round led by Insight Partners. Additional investors in the game include Citi Ventures, Banco Santander Invests, and SBI Investment. These new funds will help Token scale its Open Banking payments infrastructure and expand its software platform throughout Europe.
The token is working to provide clients with faster and more secure payments while also offering users the ability to access and share financial data on a global scale. This includes providing customers with greater clarity regarding their banking data, so they can easily move money from one account or wallet to another without worrying about exchange rates or complicated fees.
The platform currently has customers in 44 countries worldwide, spanning Europe, Asia Pacific and North America. It's being used for interbank transfers as well as peer-to-peer transactions between consumers and merchants. The funding will be used for further product investments in open banking compliance solutions like PSD2-XS2A ( Payments Service Directive 2 – eXtended Services); expanding Token's services across Europe; developing new verifications technologies; extending AML (anti-money laundering) screening capabilities; increasing investing into fraud prevention analytics; and deeper integrations into existing payments systems like SWIFT. As part of this funding round, all of Token's existing investors participated, including Adara Ventures; FireStartr; FinLeap; Global Brain Corp.; ING Ventures & Menlo Ventures.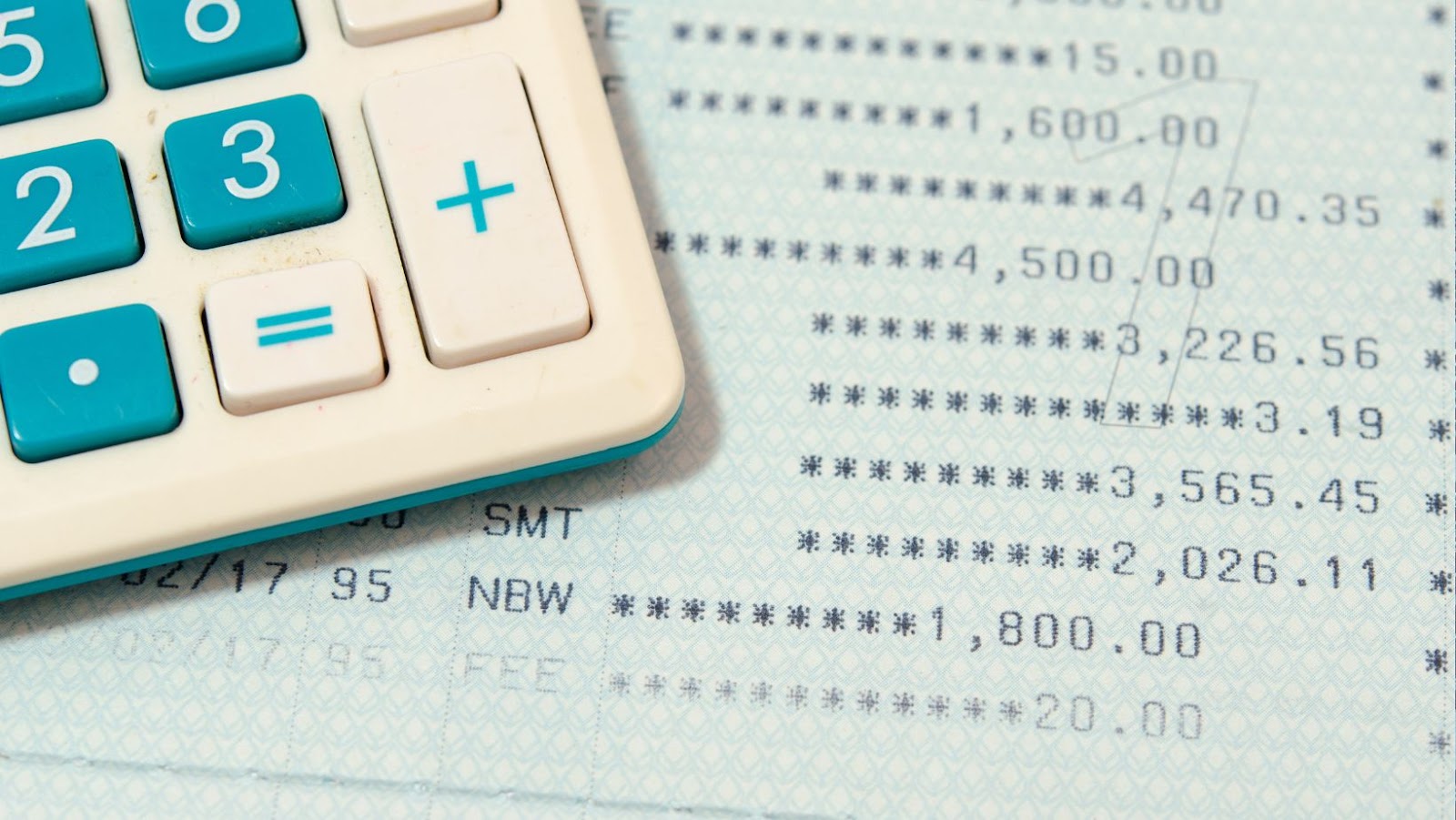 Benefits of Open Banking Payments
Open Banking payments provide a secure and convenient way for customers to make payments. It's a platform that facilitates data sharing and connects services with banks, third-party developers, and merchants. Token recently secured a Series C round of $40 million to scale its Open Banking payments platform in Europe.
Let's explore the benefits of Open Banking payments for customers, merchants and developers.
Increased Efficiency
Open banking payments significantly improve the efficiency of financial services and transactions. Instead of relying on a centralized institution to manage customer data or process payments, open banking payments provide an online platform for banks and other organizations to share and access customer data across a secure network securely.
This enables banks to offer new services, such as merchant banking or loan origination, faster than ever. Additionally, with the use of tokenized solutions, open banking solutions can provide increased transparency over traditional payment processes while still enabling customer privacy to be maintained.
By leveraging enhanced payment protocols and real-time settlement services, open banking solutions can reduce costs associated with managing financial operations while enabling businesses to deploy high-value transactions when needed quickly. Finally, by connecting customers directly to their bank accounts using APIs (application programming interfaces), open banking solutions enable customers to move money in real-time without waiting days or weeks for payments to be processed by a single institution.
Improved Security
Open Banking payments offer a much higher level of security than traditionally used payment methods like credit cards. This is largely because Open Banking uses technologies such as tokenization and authentication designed with safety in mind.
Tokenization works by scrambling customer data, such as credit card information, making it difficult for criminals to access sensitive information. It also prevents merchants from storing sensitive customer data, which helps protect against potential breaches. Additionally, authentication processes used in Open Banking are more advanced than traditional payment methods and allow financial institutions to identify "good actors" quickly and easily.
This increased level of security helps protect customers' personal and financial data. It reduces the risk of fraud for merchants by reducing all data to useless tokens using encryption, thus minimizing the chances of someone stealing the tokens or misusing them. Additionally, recurring payment patterns over time can give insight into customer behavior which can be used to detect suspicious activity more quickly than with traditional payment methods.
Ultimately, Open Banking provides an industry-leading layer of security for merchants and customers for online transactions.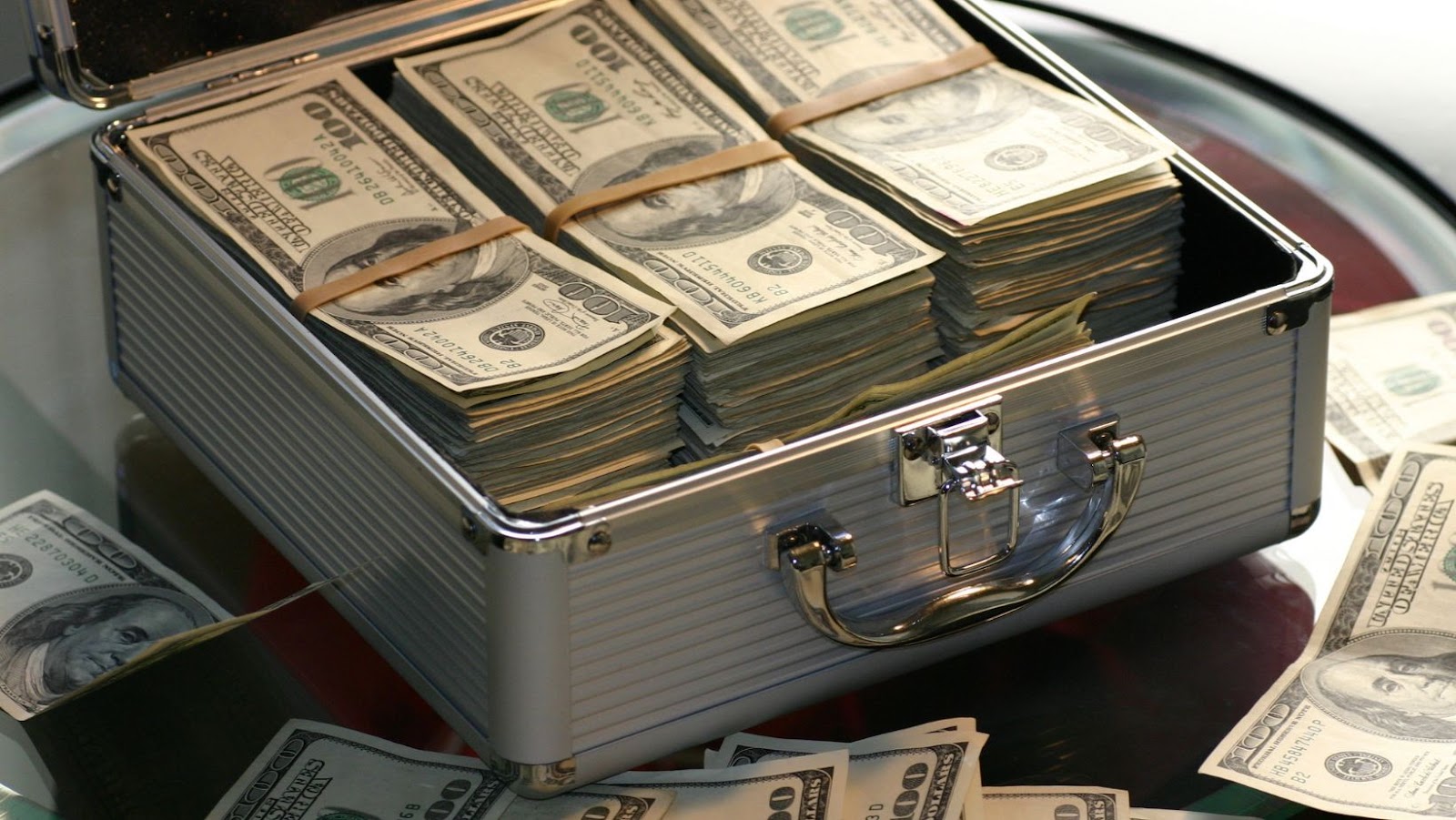 Increased Accessibility
Open Banking has made it possible to offer secure, fast, and accessible payments. By utilizing new technology to process payments more quickly and securely, Open Banking eliminates intermediaries and allows users to make seamless financial transactions. This is primarily done by providing a secure platform for the exchange of financial data between banks, payment processors, and merchants.
The increased accessibility of Open Banking offers several advantages for businesses. It can reduce costs for merchants and increase transaction speed, ensuring that companies can stay competitive in the current digital economy. Open Banking also allows customers to authorize transactions through their bank account by providing authentication tokens or other forms of digital identification rather than traditional credit or debit cards. This limits the amount of private information shared with vendors, which boosts security for both the customer and the merchant. In addition, this method is much faster than traditional methods as it eliminates long settlement periods where funds move from one account to another.
The increased accessibility of Open Banking platforms has allowed Token to create a new ecosystem where banks and payment processors can use standardized APIs to facilitate faster payment processing without any additional technical infrastructure changes required on either side. With its innovative approach and newly introduced regulations such as PSD2 (Payment Service Directive 2) that mandate open banking standards throughout Europe, Token has secured $40m in venture capital funding to help them scale Open Banking payments across Europe.
Token secures $40m to scale Open Banking payments in Europe
Token, a financial services software provider, recently secured $40 million in funding to scale its Open Banking payments platform.
With this investment, Token can continue building a platform that helps banks, payment providers, and merchants integrate with each other's systems effectively and securely.
This article will explain Token's Open Banking platform and what it means for the payments industry in Europe.
Features of the Platform
Token's Open Banking platform redefines the way payments are made in Europe. Leveraging modern technology such as Artificial Intelligence (AI), Cryptography, and Blockchain, Token allows customers to access securely and direct banks and e-commerce providers with just one click — all while giving developers access to powerful open banking APIs. In addition, this innovative technology streamlines the payment process and ensures security for users.
The platform provides a wide range of features to meet the needs of customers and developers alike. These include:
-Secure Payment Connectivity: All activities on the platform are encrypted, so data privacy is always maintained.
-Instant Payments: Making payments from any bank account with one click is possible through our secure tokenization system, allowing customers to take advantage of faster payments than ever before.
-Open APIs & SDKs: Developers can leverage Token's open APIs & SDKs for a versatile experience that quickly integrates into existing systems or creates custom applications from scratch.
-AI & Machine Learning Powered Data Insights: Our AI-powered insights generate actionable information about merchant behavior and customer preferences, enabling businesses to understand their customers' needs better, detect fraud, spot trends within transactions, and much more.
Advantages of the Platform
Token's Open Banking Platform provides a secure way to enable consumers and businesses to send, receive, store, and use their money with unprecedented convenience, speed and security. By leveraging the strength of EU regulations such as the Payment Services Directive (PSD2) and the Open Banking Standard (OBWG), Token's platform helps banks, financial institutions and payment service providers (PSPs) to create a unified payments experience that can be tailored according to their customers' needs.
Token's Open Banking Platform puts customers in control by enabling them to securely manage their finances in one place. By providing detailed transaction history and enabling real-time transfers between accounts, customers can easily keep track of their money without needing separate receipts for every transaction. Additionally, Token enables multiple payment solutions including SEPA Direct Debit, SEPA Credit Transfer, Sofort payments and Apple Pay from services like Stripe or Adyen on both mobile applications or websites.
Other advantages of Token's platform include:
Real-time notifications alerting customers when account balances are updated or when transactions occur—providing peace of mind that funds have reached their destination safely.
Renewable access for banks to comply with regulatory standards such as GDPR by offering tokenized credentials for identity verification within the platform;
Multi-factor authentication capabilities support customer privacy while still allowing payments to be securely processed;
Support for international transactions across all currencies through exchange rate tracking;
Integration with automated supports like messaging bots and AI technology that further enhance user experience by ensuring simple steps across complex transactions;
Seamless integration with other platforms such as 3rd party banking apps or online marketplaces—allowing customers added flexibility in how they manage their accounts.
Token's Expansion Plans
Token recently secured $40 million to expand its open banking payments platform in Europe. The company plans to use the funds to build the open banking infrastructure, further develop the platform, and expand into new markets. This is part of Token's larger strategy to become a global leader in providing financial services to its customers.
Let's take a closer look at Token's expansion plans.
Expansion into Europe
Token has secured $40 million in a Series B funding round led by m-Finanse and SBI Investment, with participation from existing investors. This new funding will support the acceleration of Token's expansion into Europe and will bring its total funding to date to $70 million.
The funds will be used to ramp up Token's Open Banking platform. With this investment, Token will take further steps to provide Open Banking on a Pan-European level, enabling banks and payment providers with leading digital identity verification and payment services capabilities. The company is currently present in Germany, France, Spain, and Italy, with plans to expand into new markets soon.
Token's platform provides secure bank authentication APIs and allows customers to easily access financial services using biometrics or single sign-on authentication from any device. The innovative technology also enables customers to set up their own identities within trusted ecosystems faster and more securely than traditional methods so that customers can start payments without disclosing their data or credentials each time.
With offices opened in Berlin, Madrid and Istanbul this year, Token's European presence is expanding rapidly; the company aims to become the market leader in customer
authentication for banking across Europe within 12 months.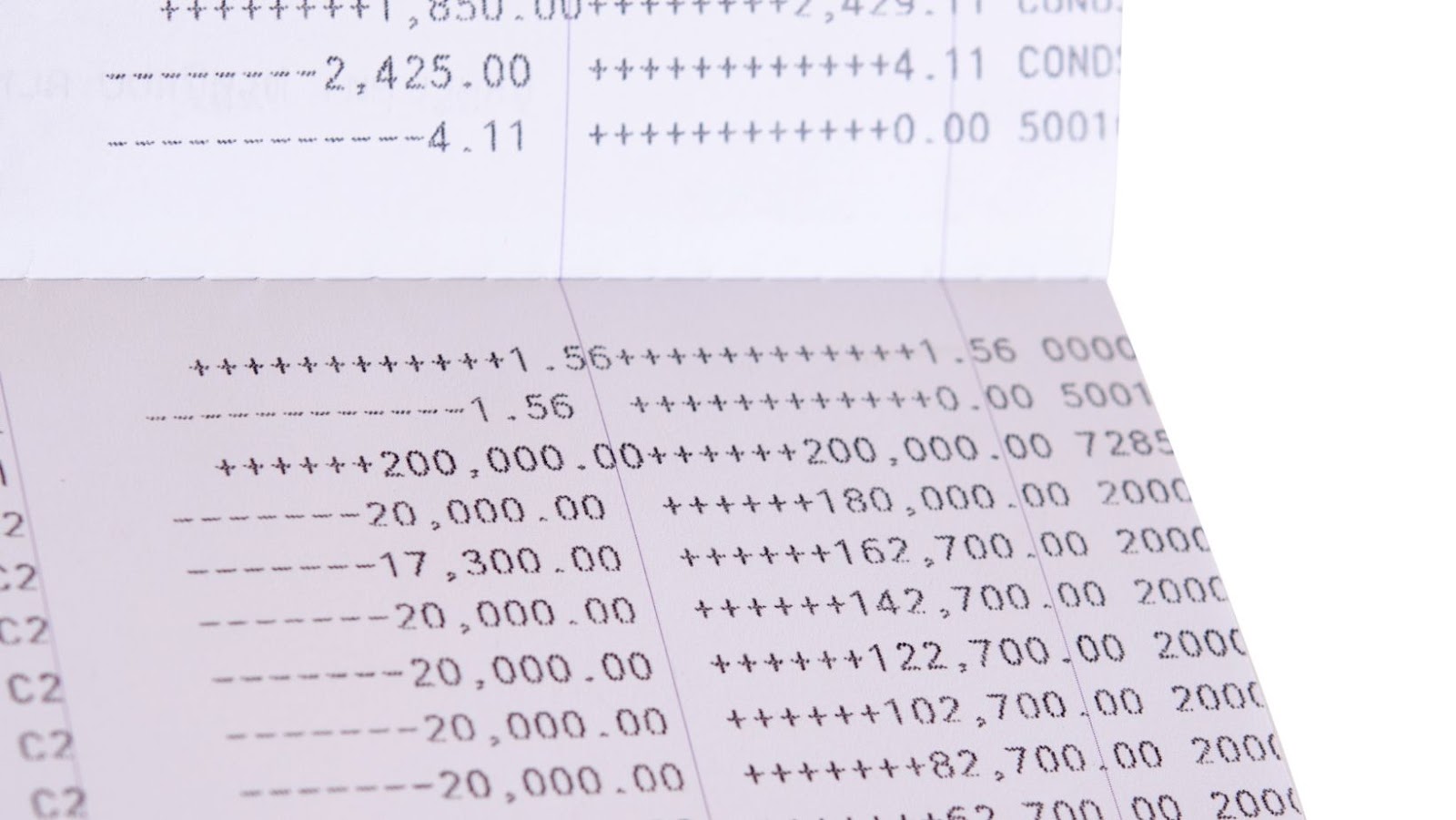 Expansion into Other Markets
Token, the open banking platform, has recently secured $40 million in a Series B funding round with notable investors including Avenue Ventures and Goldman Sachs. This new infusion of capital will allow Token to scale its Open Banking payments across Europe. The platform enables customers to initiate secure payments and make deposits via bank accounts, cards, and other financial instruments within seconds.
This new investment highlights the increasing importance of Open Banking for financial services providers around the world. Through expanding their technology into other markets, Token will be able to secure more users through their services and benefit from increased customer loyalty. In addition, Token will be able to leverage their existing partnerships with some of Europe's biggest banks to help accelerate their growth and create a strong presence in the market.
Notably, Token has been able to gain regulatory approval in numerous European countries since launching in 2018. The company is now using this funding round as an opportunity to bring its Open Banking technology into new markets and establish partnerships with additional financial service providers in Europe and beyond. With this expansion into other markets, Token is well positioned to continue offering customers a secure way to make instant payments while increasing their market presence significantly over the coming months.
Conclusion
Token's Open Banking platform has the potential to revolutionize payments across Europe. The recently closed $40 million in funding will help the company realize its full potential by offering secure, compliant, and convenient payment options for customers and businesses across the region.
Token's Open Banking platform uses a distributed architecture to provide secure access to banking APIs and third-party services. By bringing together builders, developers, and banks, Token is able to create a cost-effective and consistent payments experience that is both secure and compliant with local regulations.
The platform also provides tools such as authentication tokens and fraud detection capabilities that make Open Banking safer than ever before. Through its partnership with leading banks in Europe, Token has demonstrated its ability to scale both quickly and securely while providing real value for businesses across Europe.
As Token continues to scale its platform in Europe, it's likely that more banks will join their network of partners as they begin catering for customers' increasing needs for open collaboration between banking providers. This gives consumers greater choice over their finances while providing businesses with secure payment options that are compliant with current banking regulations — ultimately giving them more control over their financial future.