Oscar Health is a direct-to-consumer (DTC) health insurance service that recently filed an S-1 with the US Securities and Exchange Commission, to go public. The filing revealed that, in 2020, Oscar Health had a revenue of $1.67B, up from $1.04B in 2019. Additionally, former Obama advisor David Plouffe has joined the board.
In this overview, we will provide a detailed look at Oscar Health's services.
History of Oscar Health
Oscar Health is an American health insurance company founded in 2012 by Mario Schlosser, Joshua Kushner, and Kevin Nazemi in New York City. The company uses a telemedicine and technology platform with the purpose of offering "easy-to-understand" health insurance to individuals through marketplaces, employers and other groups.
Since its launch, Oscar has focused on expanding the individual health care coverage market. In addition to traditional private health plans, Oscar also provides custom-designed employer solutions and Medicare Advantage plans. To measure success of their initiatives, Oscar developed one of the first predictive models to inform which customers were likely to be attractive as potential members based on primary care doctor visits and lab test utilization information.
The company also focuses on data-driven product design by replicating online hotel reviews for doctor ratings. This model technique allows members to look up their plans' specific provider ratings before deciding where to receive medical services. These initiatives aim to help ensure better healthcare quality outcomes for patients while cutting costs associated with unnecessary medical testing procedures.
Unlike traditional insurers focused mainly on policyholders health coverage only after they get sick or injured Oscar Health attempts to look at the long-term implications of how policyholders get healthier going forward in time. To meet this goal the company has invested millions of dollars into researching evidence based preventative treatments such healthcare focused activity tracking devices known as A Health Coach each containing a personalized program made up life changing habits adopted over time by users who stand chance improve overall wellbeing in near future that often reduce need costly medical treatments later down road thus saving money while improving overall member experience at same time further strengthening its service offerings both now then future years come.
Business Model
Oscar Health is a health insurance company that utilizes technology to provide a better customer experience than its traditional competitors. Oscar plans give members access to a personalized dashboard with tools for managing their claims and understanding their plan benefits. In addition, members also get access to rewards programs and convenient ways to pay their deductible.
The company's business model includes three main components: healthcare coverage, an online provider directory, and an engaging customer experience. Health coverage is provided through traditional employer-based health plan options in the respective markets in which they have contracts, Medicare Advantage plans, Marketplace plans (on and off the Affordable Care Act exchanges), Employee Assistance Programs (EAP) benefit plans managed by third-party administrators or brokers. The online provider directory gives members easy access to the full range of health care services they need and allows people to shop based on quality metrics such as cost efficiency or patient ratings.
Oscar also offers customers an extensive set of digital tools designed to facilitate transparency into costs associated with medical services, as well as seamless navigation for finding available care options near them that are both affordable and timely. These tools include: Member Services web portal; Treatment Cost Calculator tool; Online Doctor Appointments; Video Chat with Doctors; Care Navigation; Providers Ratings Comparison Tool; Medication Prices engine; Authorization Checker system and much more. These tools make it easy for members to find comprehensive care quickly without requiring any additional stress-related paperwork or phone calls with other insurance providers.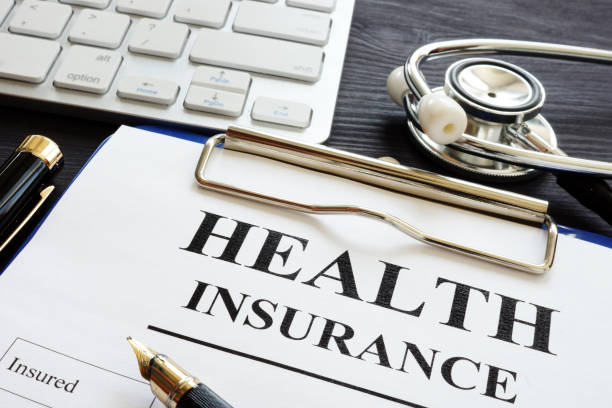 Services Offered
Oscar Health, a direct-to-consumer health insurance service, filed an S-1 form with the Securities and Exchange Commission (SEC) on Monday in preparation for its initial public offering (IPO) and reported $1.67 billion in revenue for 2020, an increase from $1.04 billion in 2019.
David Plouffe, a former advisor for Barack Obama, has joined the company's board.
Let's explore what services Oscar Health offers consumers.
Health Insurance
Oscar Health is an innovative healthcare company that offers health insurance for individuals, families, and small businesses throughout the United States. We provide care beyond traditional health insurance plans and focus on customer experience, quality customer service, and medical outcomes. Our services include access to generic medication, preventive care coverage, dental services and vision care. In addition, we provide customer support at all times to ensure our members get the best out of their health insurance plan.
Our health plans offer a variety of benefit tiers to fit each customer's needs. These include bronze-level plans that cover essential healthcare expenses such as doctor visits with co-pays that are usually lower than other providers. In contrast, our silver-level plans offer more comprehensive coverage at slightly higher premiums. For added peace of mind, we also offer gold-level plans that cover costly procedures like surgery or hospital stays with extensive out-of-pocket costs. Also included in our plan selection are optional addons like cosmetic surgery coverage or long term care protection that can be added to any tier upon request.
We understand the importance of ensuring our members have access to the highest quality in medical care which is why we partner with network partners across the U.S., such as Intermountain Healthcare, Cleveland Clinic and Mayo Clinic; providing customers access to some of the best doctors in their area—all from one convenient resource point. In addition, our company policies are designed to provide generous coverage while keeping rates competitive: helping customers save money while getting the best possible healthcare available.
Telemedicine
Oscar Health offers a range of telemedicine services via its mobile app, website and telehealth hotline. Telemedicine is a convenient, cost-effective way to access medical care from the comfort of home or on-the-go. Whether for an annual checkup or acute care, our telemedicine services will provide members with quick diagnosis and advice from board certified healthcare professionals.
Our app lets members video call providers for consultations, prescriptions and more. Members can also view lab results within their account after the provider has completed their evaluation — all information is kept safe and secure by HIPAA requirements. In addition, our select panel of physicians specialize in family medicine, internal medicine and pediatrics, providing members with comprehensive care when needed.
Oscar also provides urgent care support through its 24/7/365 virtual doctor hotline — speak with a board certified healthcare professional anytime day or night. Virtual visits are billed under the same pricing model as an office visit — no additional fee applies if using Oscar's network providers. Members will only be responsible for the cost of their co-pay or coinsurance when visiting a provider virtually through any of Oscar's telemedicine services.
Primary Care
At Oscar Health, our members can access the care they need to proactively and preventatively maintain their health. We coordinate care by connecting them to primary care services to meet their needs and ensuring they can access the highest quality of care. Our primary care member services include:
-Annual checkups and wellness visits.
-Routine blood work and screenings.
-Minor medical issues such as uncomplicated colds, rashes, and allergies.
-Ongoing management of chronic medical conditions such as hypertension, diabetes, high cholesterol, asthma, and depression.
-Referrals for specialty services when needed with oversight from their Primary Care Physician (PCP).
-Connections with dietitians, nutritionists, behavioral health experts and physical therapists when needed.
Specialty Care
Oscar Health offers specialty care for members to address specific health conditions and needs. Specialty care includes but is not limited to surgeries, wellness programs, continuing care, and other specialized services. Specialty care physicians are highly qualified in their line of work and provide personalized treatment plans to meet the needs of their patients.
At Oscar Health, we strive to provide the highest quality specialty care in a timely and cost-effective manner. Our network of clinics offers access to experienced specialists in areas like dermatology, obstetrics & gynecology, intravenous antibiotics therapy (IV therapy), ophthalmology and orthopedics. Additionally, for long-term follow up or recovery plans after a hospital treatment or procedure our experts can provide personalized consultation during each visit.
Oscar partners with providers that offer home delivery specialty services such as physical therapy and occupational therapy visits at your home or location of choice for our members' convenience. Our team is also available by email or telephone if you have any questions regarding your enrollment status or special needs related to your coverage plan. We strive to make healthcare convenient and accessible for all our members so they can easily receive quality treatment.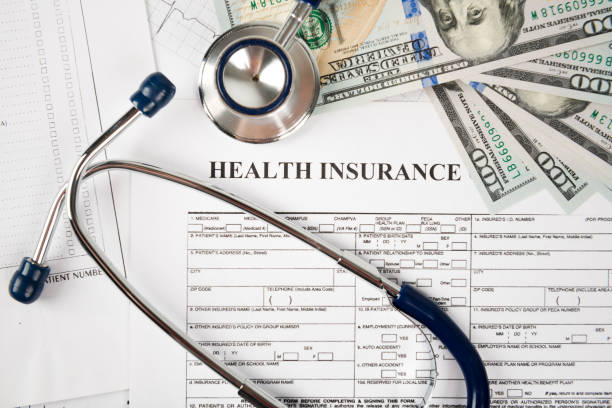 Mental Health
At Oscar Health, we recognize the importance of mental health and strive to provide an inclusive and depth of services to fit the diverse needs of our members. Our mental health services ensure members can access treatments and providers they need to get well.
Our mental health services include:
Counseling and psychotherapy
Medication management
Assessment, diagnosis, and treatment planning
Lifestyle coaching
Psychoeducation about mental health conditions
Family therapy for those with a family history of mental illness or trauma issues
Integrative approaches such as yoga, mindfulness meditation, acupuncture, art therapy
Crisis intervention planning for acute event management.
Pharmacy
At Oscar, we understand that having access to the medications and treatments you need is important. That's why we provide our members with a high-quality pharmacy program, convenient online pharmacy, and mail-order delivery. In addition, our partnership with CVS Caremark offers broad access to prescription drugs at competitively discounted rates.
Our Pharmacy Benefit Managers (PBMs), Express Scripts and CVS Caremark, both feature robust tools to help you get the most out of your prescription drugs plan. These include:
Flexible benefits so members can choose what's best for their physicians and lifestyle
Advanced digital tools making it easy to compare prices and find generic alternatives
Refill reminders sent directly to your smartphone or tablet
Transparent comparison of total drug costs between generics, brands or even mail order options
Prescription pricing updates for greater accuracy in medication costs
24/7 support for information on medications, refills or claims information
Vision
Oscar Health provides vision services for you and your household through plans and benefits. Depending on your network and health plan, you can access discounted vision services, including eye exams and eyewear – glasses or contacts – at any eye care provider in our network.
Our vision program allows members to access frame styles from designers like Ray Ban, Prada, Michael Kors, and Coach. We also ensure our members can access advanced technology lenses enhanced with digital vision solutions to better meet their optical needs. Additionally, we offer discounts on Transitions lenses, contact lenses and specialty products such as custom-made glasses or medical eyewear prescription. All these benefits are included with most Oscar health plans so that our members can enjoy the best care possible.
We believe strongly in providing our members with great services at an affordable price point, so we tailor our Vision offerings to meet each person's unique needs. With an optimized customer experience across every stage of their journey – from booking an appointment online to making order confirmations – Oscar Vision gives every customer a seamless purchase without worrying about meeting their needs.
Dental
Oscar Health provides comprehensive dental insurance plans to make access and afford quality care easier. Our dental plans cover preventative, basic, and major services. This includes checkups, cleanings, fillings, root canals, extractions, crowns etc.
We offer many other services such as orthodontics for kids and adults. In addition, our plans also provide discounts on non-covered services such as whitening and at-home kits. Finally, for our customers looking for preventive care screenings outside of their regular visits we offer annual coverage for oral cancer exams and adult fluoride treatments.
Our goal is to make it easy for customers to find the most affordable plan that fits their needs the best by offering a selection of different metal tiers (bronze, silver , gold). Our metal tiers are based on cost sharing (deductible/ copayment) combinations that determine the amount an individual or family can anticipate paying out of pocket annually. In addition, depending on the metal tier chosen, you could be eligible for discounts and additional benefits like vision coverage, which includes visit lenses, eyeglasses frames, or hearing aids applied toward fitting fee costs and ongoing maintenance fees.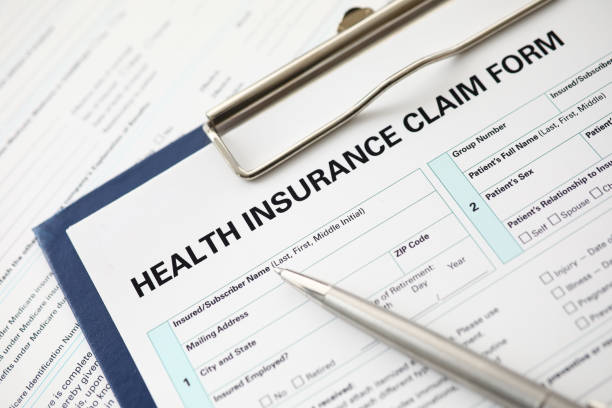 DTC health insurance service Oscar Health files S-1 for its IPO, reports 2020 revenue of $1.67B, up from $1.04B in 2019; David Plouffe joins board (Kia Kokalitcheva/Axios)
Oscar Health, a direct-to-consumer health insurance service, recently filed an S-1 to go public, and reported 2020 revenue of $1.67B, up from $1.04B in 2019. The company also announced that political strategist and former Obama advisor David Plouffe had joined the board.
It has become increasingly clear that Oscar Health is on its way to becoming one of the most important players in the health insurance market.
Let's take a look at the recent developments surrounding Oscar Health.
S-1 Filing for IPO
On March 25, 2021, Oscar Health Inc. filed a Form S-1 with the Securities and Exchange Commission (SEC) announcing the company's intent to make an initial public offering (IPO). The S-1 filing stated that the company aims to raise $100 million in its IPO and has listed its shares on the New York Stock Exchange (NYSE) under the stock symbol "OSCR." This is a significant milestone for Oscar as it aims to prove its value proposition of delivering seamlessly integrated expertise and care navigation across health insurance and healthcare.
The proceeds from this IPO will help Oscar expand into new markets and invest further in product development capabilities, including leveraging digital health technology. Additionally, this capital will be used for potential acquisitions, strategic investments, or other business combinations. Finally, the company plans to use funds to pay off existing debt of up to $250 million.
2020 Revenue of $1.67B
Since 2014, Oscar Health has focused on delivering health insurance tailored to the needs of individuals, families and small businesses. In 2020, Oscar saw strong growth in its core business and achieved record revenue of $1.67B. This added to Oscar's impressive track record of providing member value and transforming healthcare—for the better.
This tremendous growth can be attributed to several sources, including Oscar's commitment to providing high-quality plans backed by technology and data-driven insights. In addition, with its expansion into new markets such as California, Florida and Tennessee in 2020, Oscar served over 700K members—a 31% increase from 2019—and established itself as a leader in digital healthcare options.
In addition to expanding access to care for individuals throughout the U.S., Oscar also provides online primary care services through its teledoc platform and telehealth visits for members who need specialty care services without ever having to leave their homes. They even offer Apple Watch discounts for those interested in wearables that track their health metrics through a native app connected directly to their insurance plan.
Oscar remains committed going into 2021 with further plans for expansion that will bring more access points for individuals, continued improvements within its digital offerings and improved service delivery models surrounding individual experiences. The company has also pledged to build out more comprehensive preventive coverage for products that range from nutrition counseling & fertility care assistance through screenings & heart health assessments so that all members now have an opportunity at creating a healthier version of themselves should they desire it–and so empower them all with creating an "Oscar Moment" every single day!
David Plouffe Joins Board
On January 10, 2018, Oscar Health proudly announced that David Plouffe, former advisor to President Obama and Chief Strategist of Obama's 2008 presidential campaign, has joined the company's Board of Directors.
David brings years of leadership experience in technology and the healthcare industry to his new position at Oscar. He will be helping the company continue to expand its innovative brand of digital health-insurance services across the United States. With his background in insurance business strategy and cutting-edge technology development, he can build on Oscar's success joining as a Director on Oscar's Board.
The addition of David Plouffe is part of a larger effort by Oscar Health to usher in an era where healthcare is more simple and accessible for all members. As their Chief Commissioner Josh Kushner stated, "He has a deep understanding for what works within the confines of policy and regulation––and beyond ––as well as a keen eye for opportunity."
Within this new capacity, David will offer valuable guidance as Oscar continues innovating its current product offerings as well as potentially leading expansion into new markets across multiple states. As part of their mission to support better care for everyone at a lower cost; David's contributions have already begun through strategic advice alongside the senior management team about promoting broader access & use of quality health care services.
Conclusion
In conclusion, Oscar Health offers various innovative health services to help you and your family stay healthy. The insurer offers health plans for individuals, families, groups, and employers, including virtual care and TeleHealth options. Plus, you can access cutting-edge features like prescription drug savings programs and a supportive Care Assistant team.
Depending on the plan that makes sense for you, Oscar Health offers various core benefits such as coverage for doctor visits, emergency services and hospitalization. Additionally, Oscar members can enjoy benefits such as dental coverage for kids under age 18; lower out-of-pocket costs when using in-network providers; health cost transparency tools; online appointment booking; discounts on gym memberships; round-the-clock pharmacy resources and much more.
Finally, no matter what plan or benefit you're looking for with Oscar Health—you can rest assured knowing that all their plans are built on innovation and continuous improvement. This allows them to provide members with quality healthcare solutions while keeping costs low so that everyone can access the care they need at affordable prices.