Oscar Health, a New York-based health insurer, recently announced that it has filed for an initial public offering (IPO) and appointed David Plouffe, former senior adviser to President Barack Obama, to its board of directors. The move is a step towards Oscar Health's eventual public listing.
In this article, we'll look at the background of Oscar Health, its business model, and other relevant information investors need to know about this company.
Overview of Oscar Health
Oscar Health is a health insurance company that offers plans to individuals, families, and businesses in the United States. Founded in 2012 and headquartered in New York City, it has earned recognition for its innovative approach to providing healthcare services.
The company utilizes technology-driven solutions for personalized care and increased transparency with high customer service standards. Members can access 24/7 physician advice and apps tailored to their health goals. Oscar Health aims to reduce costs while increasing patient satisfaction with quality close-to-home healthcare options.
The company believes that members should be able to get the most out of their health insurance policy, so they offer plans with discounts on products and services such as fitness classes or gym memberships premium rates for preventive care coverage of telemedicine providers including video visits with physicians no cost virtual psychiatrist visits and access to tools such as physician charts, online account management and more. Oscar Health also works on behalf of its members if they ever need help resolving an issue relating to their policy or provider experience.
For investors considering Oscar Health, it is important to know the core features of the health plan options available which include: Deductibles: In most cases you must meet your deductible before insurance will cover any medical services provided Co-insurance: It's your responsibility to pay a percentage of approved medical bills after you've met the deductible Co-payment (or Copay): Usually less than $50 per visit, this is a fixed dollar amount that you may have to cover when visiting certain providers Out Of Pocket Maximums: Your total amount paid out-of-pocket (deductible + co insurance) until your plan pays 100% coinsurance Network: All plans offered by Oscar are part of contracted networks meaning you must use healthcare providers which are in network or face higher rates Coverage limits: You may be subject to an annual limit on mental health visits or other services Prevention covers: If a full physical exam is included in your plan these will often include preventive screenings for cancer cholesterol diabetes etc RX coverage: This will outline what drugs are covered by an insurer at what level brand name or generic
The team at Oscar Health is led by CEO Mario Schlosser who brings his extensive business background and dedication to making healthcare more accessible through tech solutions.
Timeline of Oscar Health's growth
Oscar Health is an American health insurance company founded in 2012 by Josh Kushner, Mario Schlosser, and Kevin Nazemi. To modernize the healthcare system and simplify access to care, Oscar Health began offering plans in New York beginning in 2013. Since their inception, Oscar has expanded rapidly, offering tailored plan offerings based on state markets they entered and growing their membership base. Below is an overview of Oscar's growth since their launch:
2013: – Launched with plan offerings in New York City and then expanded to New Jersey later that year. – Received Series A investment of $40 million from Peter Thiel's Founders Fund, First Round Capital, and other investors, like Khosla Ventures. – Member rolls exceed 10,000 customers by end of year.
2014: – Expanded operations to California and Texas by October. – Raised additional funding from Goldman Sachs, Fidelity Investments and Google Capital for a total Series B financing round of $145 million. – Reached total membership of over 30,000 members by the end of the year with healthy net margins close to 8%.
2015: – Entries into Florida and Ohio markets established. – Venture capital fundraising reached a total Series C roundof over $400 million with investments from existing backers plus new investors like Donald Graham's family office investment vehicle The Graham Group amongst others.
2016: – Enrollment grew significantly reaching 110,000 members while revenue almost doubled ($450 M) compared to previous year's results ($244M).
2017: – Introduced plans in Georgia; Tennessee; Michigan; Wisconsin; Pennsylvania; North Carolina; Virginia; Colorado; Arizona ; California exchange plans for 2018 (depending on certain cities).
2018: – Expanded Medicare program after piloting it through 1 market (Tampa) as early as 2017.
2019/2020: – Acquired startup Collective Health to lead its employer health insurance business . Update
2021 – Oscar Health raised 2 billion dollars . The latest funding round was led by two private equity funds Tiger Global & Dragoneer Investment Group.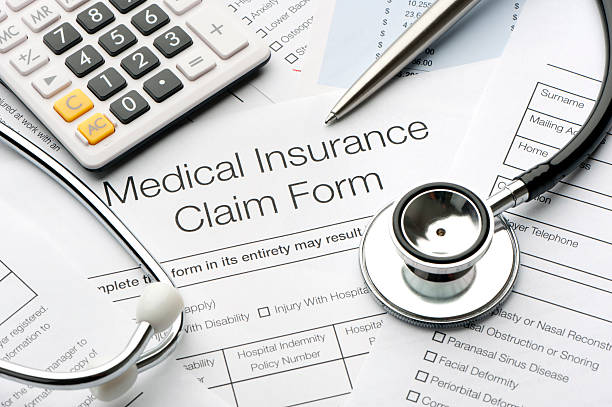 Oscar Health files for IPO, adds David Plouffe to board
Oscar Health announced in August 2020 that it has filed for an Initial Public Offering (IPO) and appointed President Obama's former advisor, David Plouffe, to their board of directors. This news has sparked interest among investors looking for insight into the company's IPO plans and the potential impact of David Plouffe's appointment.
This article will look at recent developments surrounding Oscar Health and what they mean for interested investors.
Oscar Health files for IPO
On November 12, 2020, health insurance innovator Oscar Health announced that it had confidentially filed for an Initial Public Offering (IPO). The New York-based tech company has become one of the most successful disruptors in the health insurance industry. It seeks to capitalize on its recent growth and expanding presence in the U.S. health care market with a potential IPO.
The company's filings reveal that it has been profitable for two consecutive years, had nearly $1 billion in revenue in 2019 and is poised for further growth as its technology platform is uniquely positioned to take advantage of expanding digital delivery of medical care. In addition, since late 2019, Oscar Health has begun providing insurance plans outside of the Affordable Care Act individual exchanges resulting in a more diversified portfolio of products to meet the ever-changing needs of consumers.
Oscar Health's proposed IPO may also expose investors to one of the few tech unicorns with a clear path to profitability and scalability. While exact details on its financials remain unknown due to confidentiality agreements associated with filing paperwork, observers expect that Oscar Health's valuation at IPO could be well above $3 billion given its recent success attracting customers and providing innovative solutions through its technology platform.
As such, investors interested in gaining access to one of America's fastest growing health insurers may want to keep their eyes open for Oscar Health's upcoming share sale as it proceeds through regulatory approval measures and moves toward an initial public offering date.
David Plouffe joins board of directors
Oscar Health, an insurance technology and healthcare start-up has recently announced that veteran political strategist, former campaign manager for President Barack Obama and senior advisor to Uber, David Plouffe is set to join its board of directors.
Plouffe's experience in working with government organizations and his political insight will be invaluable in helping Oscar Health as they continue to grow. According to data from PitchBook, the company is worth over $3 billion and serves around 350,000 members across 14 states. In addition, Plouffe's association shows a clear commitment to expansion by the company.
Before joining Uber in 2014, Plouffe was an important part of Obama's presidential run in 2008 and won admiration for turning his candidacy into a celebrated success story with a national presence. He was also one of the main strategists behind the Re-Election campaign in 2012 which led Obama to become the first two-term president under Democratic leadership since FDR.
The move by Oscar Health also marks another instance of how tech companies are increasingly looking outside Silicon Valley for top talent and expertise that can further support their ambitions for growth.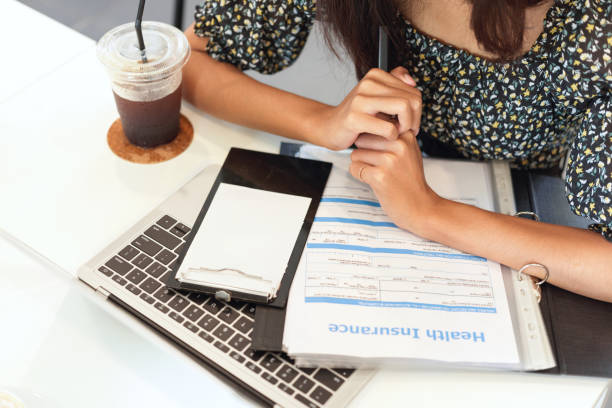 Financials
Ocsar Health's initial public offering filing revealed a revenue of $1.8 billion in 2019, up from $1.1 billion the prior year. CEO Mario Schlosser said the revenue increase was due to strong customer demand for the company's insurance plans. In addition, the company added David Plouffe to the board of directors to help with its expansion plans.
Let's discuss the financials of Oscar Health in more detail in this section.
Revenues and expenses
Revenues and expenses are important items to consider when assessing the health of a company. Revenues represent the amount of money coming into the company, and expenses represent the money leaving the company. To calculate a company's operating income, subtract its total expenses from its revenue.
At Oscar Health, revenue is primarily derived from membership subscription premiums paid by members enrolled in its health plan offerings. The revenue generated by these membership subscriptions is used to fund operational costs such as provider networks, laboratory services and marketing activities, and other administrative costs associated with running a business.
Expenses include payments to healthcare providers for covered services provided to members covered under our health plans and fees paid for accessing provider networks and any investments made in technology or infrastructure development which support operations (e.g., partnering with third-party technology providers to improve customer experience). Expenses include personnel costs associated with our workforce including salaries, benefits and share-based compensation expense. In addition, our expenses include general administrative costs associated with operating a business such us legal fees, payroll processing fees and other costs related to running an organization.
Cash flow
Understanding a company's cash flow is essential for an investor. It provides insight into how much money the organization has and can point to potential problem areas within its operations.
Below are some key facts investors should consider when analyzing the cash flow of Oscar Health:
Cash Flows from Operating Several Sources: Oscar Health's main sources of cash flows come from customer premiums, fee-for-service arrangements, grants, investments, and other income sources.
Cash Flow Cycle: Oscar Health has a cycle of generating more receipts than payments; this helps to ensure financial stability and reduce liabilities owing on outstanding payments that could reduce operating income.
Cash Reserves: The company tracks its ability to generate sufficient cash resources to meet its short-term needs. As part of its risk management strategy, it maintains sufficient liquid assets to meet emergency or unexpected expenses that may arise during any given period.
Investments in Property & Equipment: The Company invests consistently in property & equipment related to marketing, providing products/services or enhancing customer experience; these are typically long-term investments rather than spending intended mostly for current operations (operating expenditure).
Financing Activities: These activities include raising new capital through borrowings from banks and other external sources and using available internal capital such as non-cash working capital sources for day-to-day financing requirements.
Tax Payments/Credits: Oscar Health records income tax payments along with any corresponding tax credits applied against them to reflect a clear view on the health of their current tax position including any deferred taxes that may be applicable.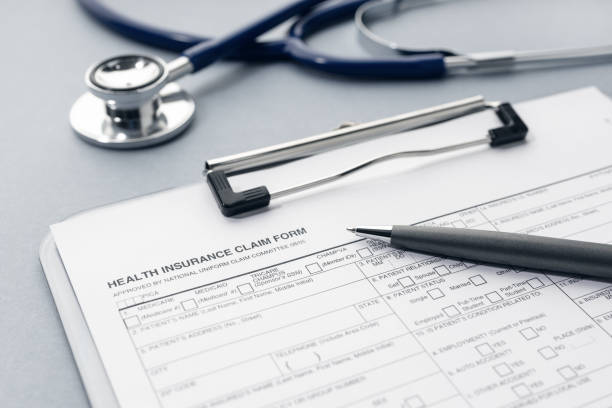 Market Analysis
Oscar Health, the New York-based health insurance startup, recently filed for a public offering and has added David Plouffe to its board of directors. Investors need to understand the current market conditions, the company's strategy and its potential for success, to decide whether investing in Oscar Health is worthwhile.
This section will provide an in-depth market analysis of Oscar Health.
Competitive landscape
Oscar Health is a consumer-oriented healthcare company that offers individual and small business health insurance plans. As the healthcare market continues to become more competitive, investors need to thoroughly understand its competitive landscape.
Oscar Health faces stiff competition from large insurers such as UnitedHealth Group, Anthem, Aetna and Cigna. Additionally, several startups have entered the health insurance market recently and could pose additional competitive threats. These companies include Bright Health, Devoted Health, AlignmentHealth and others.
In order to remain competitive in this market, Oscar Health has focused on providing an unparalleled customer experience through its technologies such as an easy-to-use platform that enables customers to easily find doctors in their network. In addition, the company plans to leverage technology as a key differentiator by leveraging data analytics capabilities to identify potential risk factors and proactively reach out with childcare warnings or other preventative measures to drive better customer outcomes. Oscar Health also maintains strong partnerships with medical institutions nationwide to provide access to high quality care at an affordable cost.
Market trends
There are several market trends that investors should keep an eye on when considering Oscar Health's potential as an investment.
First, there is increasing demand for health insurance, which has made the health insurance industry appealing to investors over the last few years. The Affordable Care Act (ACA) has enabled more Americans to purchase health insurance at reasonable rates, driving demand. According to U.S. Census Bureau data, in 2017, 48 million Americans of all ages had no health insurance, down from 49 million in 2016 and 55 million in 2013.
Second, organizations have begun focusing on customer experience when purchasing healthcare services. For organizations like Oscar Health to stay competitive and grow in the healthcare market they must provide a positive customer experience with their services. In addition, insurers must consider attitudes and behaviors around preventing illnesses rather than simply curing them once they occur and look for ways to engage with customers such as creating digital platforms where customers can access their personal health information and understand risk factors associated with certain diagnoses or treatments.
Third, despite wage growth across the last couple of years individuals are still bearing more of the costs associated with healthcare purchases resulting from high deductible plans and increasing co-pays which present an opportunity for insurers offering consumer friendly security plan options like those offered by Oscar Health because they protect against large medical bills while still staying within reasonable individual budgets making them attractive options amongst consumers particularly those who may not be able to afford full coverage solely on their own terms or through their employers coverage plans designed similarly resulting in a larger target market than previously before while still helping pay outright or defray out of pocket costs associated with services rendered attaining better customer relationships beneficial towards customer loyalty beneficial both short term incentivizing repeat business long term overall proving Oscar Health as an attractive investment model long term based off current market trends demonstrating potential progression growth leading up to any return on private investments looking towards possible capital gains there after.
Potential opportunities and risks
A comprehensive market analysis of Oscar Health will help investors assess the potential opportunities and risks associated with this company. To better understand Oscar Health, it's important to analyze its context and how it operates in the sector. A thorough market analysis should consider the following elements:
-Company History: Oscar Health was founded in 2012 and has quickly become one of the leading health insurers in the United States. The company provides affordable coverage, technology-driven services, and easy access to care for an underserved population.
-Product Offerings: Oscar Health offers a wide range of health insurance plans under four products: individual coverage, family coverage, employer benefits packages, and special offerings in select markets.
-Competitive Landscape: Closely examining Oscar's competitors will provide invaluable insight into potential opportunities or risks related to its market position. Investors can analyze whether other players within the sector have similar goals or are pursuing different approaches that could affect their market share.
-Financial Performance: Analyzing financial performance is crucial when evaluating any business opportunity for investment. This includes looking at current profits, revenue growth over time, profits margins by plan type, pricing models compared to competitors, average premium per member rates, member retention rates by plan type, total assets vs total liabilities over time etc.
-Regulatory Environment: Changing regulations can adversely affect profitability as companies must continually adapt their offerings. Thus, investors must closely follow any changes in regulations or policies that may affect Oscar's operations or profitability and any pending court cases that could impact their operations or stock prices.
By analyzing all these factors comprehensively, investors can make well-informed decisions about their investments in Oscar Health and assess potential opportunities and risks adequately before investing significant amounts of capital into the company's stock or bonds.
Conclusion
In conclusion, Oscar Health's decision to file for an IPO and add David Plouffe to their board speaks to the increasing confidence among investors in the health insurance industry. With this IPO, Oscar Health looks to benefit from a more stable financial structure and brand awareness, which could help them achieve greater success and profitability.