In early April 2021, two major players in the pre-owned fashion industry, Vestiaire Collective and Tradesy, announced their merger. This brings together two ecommerce powerhouses and is set to be a major game-changer for the fashion industry.
The new company, to be named Vestiaire Collective Group, will be led by Tracy DiNunzio, the founder of Tradesy. The move is expected to transform the resale market, giving shoppers more control while creating more sustainable practices in the fashion industry.
Let's take a closer look at the merger and the impact it could have in the industry.
What is Tradesy?
Tradesy is an American fashion resale website founded in 2009. The company allows users to sell and buy secondhand clothing, shoes and accessories from luxury brands like Prada, Louis Vuitton and Chanel for up to 90% off the retail price. The website is based in Los Angeles with offices in New York City, San Francisco and Salt Lake City. Tradesy's mission is to make it easier to shop more sustainably by providing everyone access to pre-owned luxury items while taking the guesswork out of buying pre-owned online.
Tradesy provides its warranty on each item sold which covers authentication, satisfaction guarantee, free returns, issue resolution within 24 hours and free shipping. It has also partnered with multiple charities such as Soles4Souls®, Dress for Success®, Good360® and My Stuff Bags® Foundation that donate a portion of their proceeds directly to those charities.
Additionally, Tradesy works hard at providing a safe platform for sustainable shopping; all items are inspected for quality and authenticity before being allowed on the market.
What is Vestiaire Collective?
Vestiaire Collective is an online luxury marketplace that allows users to buy and sell authentic second-hand luxury items at competitive prices. It operates in over 20 countries and is a world leader in resale second-hand fashion products, particularly luxury clothing and accessories.
Established in 2009, Vestiaire Collective has grown rapidly to become one of Europe's largest pre-owned fashion marketplaces. It aggregates authenticated items from premium brands worldwide, including Chanel, Gucci, Yves Saint Laurent and more. Its extensive selection and strict authentication process has become a go-to destination for shoppers and sellers looking to buy or sell genuine designer products.
The company's mission is to promote sustainable consumption while maintaining high quality standards for its products by providing an online platform that allows users worldwide to list their items for sale at competitive prices.
What does the merger mean for the fashion industry?
The merger of Tradesy and Vestiaire Collective's resale businesses sets the stage for massive transformation in the fashion industry. The resale sector, while still growing, has yet to reach its full potential. But with the help of this powerful new combination, this could become a much bigger part of fashion retail in the future.
Business analysts predict the merger will give customers greater access to more options through its expanded inventory and wider reach. Furthermore, data shared between both companies could lead to more relevant products via personalized recommendations and custom services tailored to each buyer.
The joint venture also brings heightened opportunities for brands and designers to engage with their buyers on a deeper level. By collaborating with existing retail channels, key players in the industry can get closer to their customers by controlling distribution points for their collections and product lines. This direct-to-consumer experience (DTC) has become increasingly important as online marketplaces take off across all industries.
As a result of this deal, major changes are on the horizon for fashion boutiques, department stores and online shopping giants – all of which face competition from secondhand sites such as Tradesy and Vestiaire Collective. It is expected that traditional retail outlets will need to partner up with these resellers or add features such as buy-back schemes that give shoppers back credit upon returning items they no longer want or need – something seen booming on eBay stores like RefashionBay recently.
Ultimately, these changes can shift industry dynamics when sustainability initiatives continue gaining traction among consumers worldwide— thus heralding a new era in which fashion resale meets peak consumer demand while doing our planet good!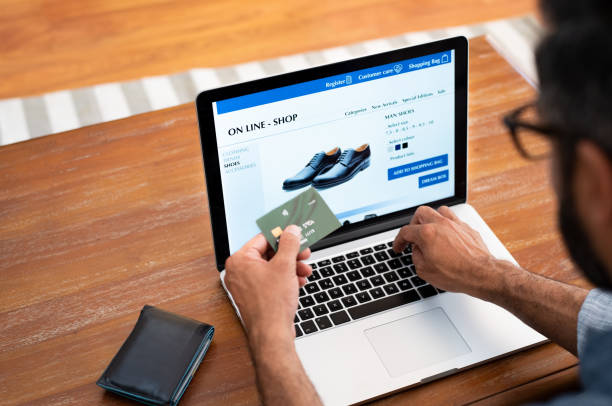 Impact on the Market
Tradesy and Vestiaire Collective's recent merger has been the talk of the fashion industry. This joining of the second-hand marketplaces is set to increase the focus on the circular economy in fashion, allowing every shopper to become a seller.
In this article, we look at how this merger may affect the fashion industry in the short and long term.
How will the merger increase the market size?
The merger of Tradesy and Vestiaire Collective will significantly impact the fashion industry, as it will further increase the online resale market size and expand the opportunities available to customers looking to shop pre-owned pieces. In addition, by combining both businesses' experience and expertise, they will be able to reach a greater number of customers than each business could have done alone.
This added reach means that customers just starting with online resale shopping can find a more diverse selection of items from Tradesy and Vestiaire Collective combined. The added convenience factor is also an essential advantage for consumers. They can buy products from both companies and choose which is better for them, knowing the quality remains the same regardless of comparing prices and services from different platforms.
The number of fashion labels offered by either company before their merger has increased significantly – with even more being available now that they are one collective entity. Further pairing this with improved market visibility has created more competition within the digital resale fashion space, increasing pricing transparency, strengthening vendor relationships and encouraging more innovation within the sector.
Overall, this merging of two large resale platforms influences new opportunities within their respective industry in terms of increased selection and technology advancements such as improved authentication processes like facial recognition or extended comparisons against other competitors. As these exchanges improve, so does customer satisfaction when looking to get pre-owned high street labels at an affordable price point.
What will be the impact on prices?
The anticipated implication of the merger by Tradesy and Vestiaire Collective is that it will create a considerable price limitation in the pre-owned fashion industry, predominantly due to their market dominance. A report from 2020 estimated their total addressable market is likely to be about $100 billion. With a large market share, these companies have a powerful position to control price points for resale consumer goods. Ultimately, this could increase global resell luxury goods prices across the spectrum, allowing them to capitalize on their newfound monopoly in this sector.
This could also incentivize more competing secondary platforms such as The RealReal and Rebag Inc., who approach the pre-owned fashion industry differently, to join forces and create larger conglomerates to keep hold of their market share and overall influence. In turn, this could cause bigger ripples throughout the fashion industry as a whole; affecting imports/exports, manufacturing, research and development among other sectors further down the line due to potentially higher competitive tensions between firms wanting even greater stakes in already saturated markets.
What will be the impact on customer experience?
The merger between the two companies, Tradesy and Vestiaire Collective, has sparked anticipation among those interested in the fashion industry. In addition, many experts are keen to see how this merge will impact customers' shopping experience.
Tradesy is a platform for online resale technology, which promises to make buying and selling second-hand or pre-owned items easier and more accessible than ever before. Vestiaire Collective, on the other hand, offers a curated marketplace that allows customers to buy pre-owned items from its extensive product catalog at reduced prices. Combining these two companies brings an exciting opportunity to revolutionize how people shop for fashion products.
Integrating Tradesy's technology with Vestiaire Collective's selection of items provides customers with an advanced search experience and enhanced quality assurance measures. As a result, customers can now buy confidently knowing that each item purchased has been thoroughly checked for authenticity and condition. Furthermore, due to the range of search filters designed for an optimal experience, consumers can now shop with greater speed and accuracy based on specific criteria such as age range or brand preference.
The merger between Tradesy and Vestiaire Collective will bring about positive changes in customer experience in the fashion industry through their advanced product offerings and improved user engagement methods. Observing whether other fashion retailers adopt similar methodologies to stay competitive in today's fast-paced online retail arena will be interesting.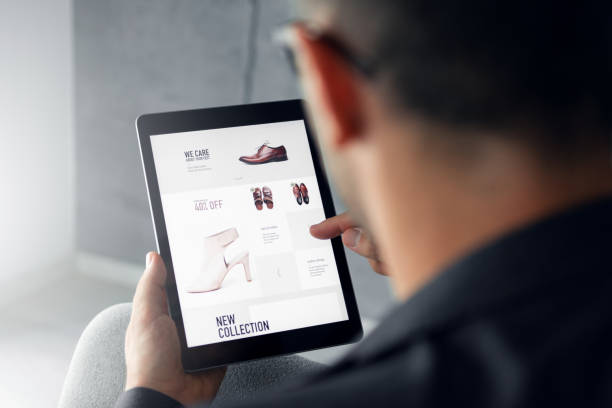 'Every Shopper Will Be a Seller': Tradesy Founder Tracy DiNunzio Talks Vestiaire Collective Merger
Tracy DiNunzio, the founder of Tradesy, recently announced the merge between Tradesy and Vestiaire Collective, two of the leading players in the fashion retail market. This move has been seen by some as a sign of the times, as both companies focus on modernizing the fashion industry with their unique models.
But what does this merger mean for the industry, and what was Tracy DiNunzio's vision that drove her to pursue this merger? First, let's take a deeper look.
What is the 'Every Shopper Will Be a Seller' vision?
The 'Every Shopper Will Be a Seller' vision led by Tracy DiNunzio, founder and CEO of Tradesy and Vestiaire Collective is set to transform the fashion industry. By bringing together Tradesy and Vestiaire Collective, this bold idea is to create the world's largest digital mall for shoppers and sellers across the globe.
The 'Every Shopper Will Be a Seller' vision aims to make sustainable fashion accessible by allowing more people to shop, consign, borrow and upcycle through one integrated platform. This goal is to facilitate an easier way for sellers worldwide to find buyers for their previously owned clothing items and buyers worldwide to find lower-priced items from certified second hand sources.
As part of the merger agreement, both platforms will also partner with companies in specific countries worldwide that support sustainability initiatives. This means they can work together towards enabling more sustainable fashion buying behavior where both communities—sellers and buyers—can benefit equally through collaboration. The goal is that one day every shopper would be a seller to close the gap between resale markets that are now led by affluent populations and those that are close or closed due to geographical distance or physical accessibility constraints.
How will this vision be accomplished?
Tracy DiNunzio, Founder and CEO of Tradesy and Vestiaire Collective is paving the way for a revolutionary future of luxury fashion: one where circular fashion is the norm and sustainability rests at its center. By teaming up with Vestiaire Collective, a world-renowned platform for pre-loved items, Tracy has announced plans to merge the two companies into Tradesy Global – an authority in all things luxe, premium and pre-owned fashion.
This merge has been described by Tracy as "the most important moment in my five years at Tradesy," taking her lifelong vision to build a global ecosystem of open access to high-end fashion to the next level. The power couple now brings together nearly 11 million users worldwide with more than 8 million products across two continents. But, beyond their sheer size, what generates more hype is how they plan on accomplishing this vision.
The two brands have always shared a philosophy rooted in tech innovation and progressiveness when building resell capabilities for luxury fashion; something that was once only available to consignment shops and vintage boutiques. By aggregating several key aspects such as increasing scale through market share or access; creating cost efficiencies through rapid product innovation; streamlining experiences from checkout to shipping; expanding lifestyle opportunities across conversations or developing better data insights – both teams have had successful runs individually in reaching these goals.
Now with their expansive resources pooled together, lessons learned from each company's strengths will augment the success of initiatives aiming for social benefit, furthering their impact in transforming individual shopping experiences making luxury reselling easier than ever before while encouraging everyone within its realm towards sustainability as well as fostering financial freedom of access to such items around the globe.
What are the potential benefits?
The potential benefits of the Tradesy and Vestiaire Collective merger are manifold for the fashion industry. First, the companies are positioned to expand their reach through their combined resources, allowing them access to new areas of industry and even more customers worldwide.
The partnership is expected to result in a simplified user experience and engagement platform integrated across all platforms. This will reduce friction between different features, increase customer satisfaction, and create more opportunities to increase engagement with both new and existing customers.
The combined expertise of both companies enables them to tackle complex issues such as authentication, capture data insights and predictive analytics side-by-side that was previously not possible with one company alone. This will allow them to personalize their offerings creatively, creating higher customer loyalty and better driving sales growth for fashion partners.
With a larger scope for innovation across the two companies sharing resources and aligning strategies, there will likely be even more opportunities for integration under a unified banner, leading to improved efficiency within fashion's broad collection life cycle from production management to last mile delivery. Furthermore, Tradesy is pushing sustainability as part of its mission statement, which should also help bring environmental consciousness within the industry.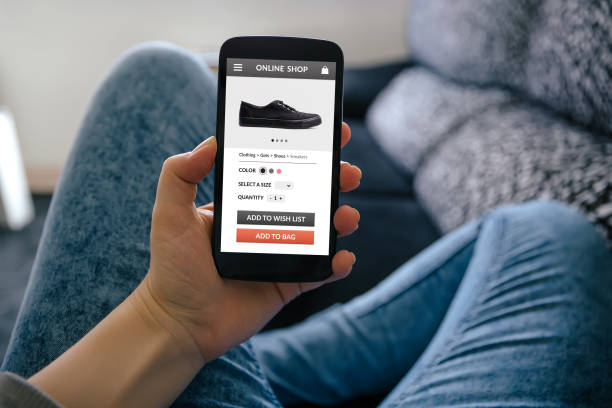 Implications for the Fashion Industry
The merging of two prominent fashion retailers Tradesy and Vestiaire Collective is a big news in the fashion industry. This article will look at the implications of this merger for the fashion industry.
It will examine the potential pros and cons of the merger and what it could mean for the industry.
How will the merger affect other fashion retailers?
The Tradesy and Vestiaire Collective merger could disrupt the fashion retail industry in many ways. The effects are likely to be far-reaching, covering both luxury and everyday retailers on the one hand, and independent consignment stores on the other.
First, by combining their expertise in marketing, customer service, and e-commerce, Vestiaire Collective and Tradesy have created an online platform with a potential global reach. With this platform, users can purchase new items directly from designers and gently used items for discounted prices—giving them access to products that until now had been unavailable via conventional retailers until now.
This enhanced user experience could draw higher volumes of users away from traditional high street stores and into the hands of luxury resale merchants like Tradesy and Vestiaire Collective; potentially forcing these stores to compete on price or adjust their business model to show an appreciation of sustainability. For example, many higher end boutiques are beginning to offer customers incentives such as discounts when they bring back used items for resale or upsizing programs that enable shoppers to purchase another item in exchange for their current one.
Secondly, this merger may also affect individual consigners since their ability to sell second-hand merchandise could decline if more consumers turn towards Vestiaire Collective and Tradesy due to the increased convenience offered from having all products available through just one interface. This could force consigners either to differentiate their pricing or add more value (e.g., quality control measures) to not become simply "price takers" within a saturated market dominated by two major players.
What are the potential risks?
With two of the largest fashion consignment hubs merging, some risks will inevitably be associated with their linking. However, the potential risks vary depending on whether you are a luxury buyer, consignor or a lower-priced merchandise buyer/seller.
For luxury buyers, the primary risk may be diminished selection as each platform has devoted significant resources to creating a network which meets the needs of luxury buyers. The lack of choice could lead to higher prices for luxury items, further emphasizing the need for those with financial resources to purchase high-end fashion. Additionally, for these customers there could be information security risks associated with having separate accounts from each platform when using Tradesy/Vestaire Collective's combined offerings.
Consignors face similar problems in terms of reduced selection and increased pricing. Further adding to this risk is the potential for changes in commission rates or fees from both an initial listing fee and commissions after items are sold. As Tradesy and Vestaire Collective continue to configure their offers for customers seeking new and pre-owned products, it is important to understand the implications of this merger on the current commission structures used by those services.
Finally, lower-priced merchandise buyers/sellers are likely at greater risk due to even more competitive pricing among platforms along with increased pressure from either company to offer discounts in order secure business over competitors like eBay or Poshmark—two already existing marketplaces that do not require authentication of authenticity sites such as Tradesy & Vestiaire Collective do— lowering expected profit margins on any given transaction (consignment or otherwise).
Ultimately, while these balancing acts occur between companies competing in today's increasingly challenging market conditions, individual sellers and buyers need to stay reliably informed about their important financial decisions within any given industry, especially if their livelihood depends on it!
What are the long-term implications?
Consolidating Vestiaire Collective and Tradesy brings together two leading players in the pre-owned luxury fashion market. This merger could lead to more innovation and changes in how the fashion industry does business. In addition, this move is likely to have a few long-term implications.
One of these implications is that there could be an increase in sustainability within fashion sourcing. In combining resources and building relationships between brand owners, service providers, and consumers, sustainable materials may be given greater consideration as one company can now simultaneously influence behavior across multiple segments. This could help create new product design opportunities that maximize material usage while minimizing waste. It could also help businesses achieve cost savings through efficiency gains created by streamlining processes or reducing inventory needs.
In addition, another long-term implication of this merger is the creation of a 'marketplace for used luxury' – something that has been falling short for some time due to its economic attractiveness versus industry rapidity in creating new products that appeal more to consumers than pre-owned items including clothing, accessories and shoes from past seasons might normally offer. This newly consolidated company will set better standards for consumers seeking quality products from trusted vendors as well as creating more incentive for brands to join the pre-owned market by offering their used items on the platform which would bring benefits such as lower prices for shoppers and create revenue streams for the brands within which recycled materials are sourced from garment sales around the world – potentially transforming some manufacturing processes toward a circular economy framework where apparel is kept out of landfills by producing fewer textiles each season and expanding reclamation processes across multiples channels to deliver longer lifecycles with apparel on these secondary markets with less waste generation per item when compared traditionally produced clothing lines worldwide today.
tags = Tracy DiNunzio, Tradesy Founder, Tradesy, secondhand high-end apparel company, Los Angeles-based, peer-to-peer secondhand clothing platform, tradesy 67m ventures john doerrkokalitchevaaxios, Airbnb, acquired by Paris-based Vestiaire Collective