Tradesy is an online marketplace dedicated to providing a secure, safe, and enjoyable shopping experience for people who want to buy pre-owned items but still look brand new. With Tradesy, the process of selling and buying pre-owned items is easier than ever before.
Unlike traditional brick-and-mortar stores, you only have to take pictures of the item you want to sell and upload them to our website. Not only will we handle the sale for you, but we will also make sure that the product reaches its buyer safely. We make it as easy as possible for people to find exactly what they're looking for without worrying about hidden fees or costs.
Simply search our extensive inventory of items or browse through categories such as clothing, shoes, and accessories. Once you find what you're looking for just follow the on-screen instructions and your item will be on its way before you know it!
Overview of Tradesy
Tradesy is a luxury resale platform that helps people buy, sell, and trade luxury items. Tradesy has recently raised 67 million dollars after being active for over 10 years and helping thousands of people securely buy and sell luxury items.
This article will discuss how Tradesy works and the benefits of using the platform.
What is Tradesy?
Tradesy is an online marketplace that offers a secure and seamless shopping experience for stylish and designer items such as apparel, shoes, handbags and accessories. In addition, they allow users to easily buy and sell new or pre-owned fashion items from the comfort of their home.
Tradesy prides itself on its commitment to authenticity and its customer satisfaction guarantee. A team of experts authenticates every item for sale on Tradesy so buyers can rest assured that they are getting exactly what they expect. Tradesy backs each purchase with an extended return window (90 days) so customers can shop with confidence knowing their purchase is protected. Customers who list an item on Tradesy benefit from an automated pricing tool that helps them ensure their items are correctly priced in the market, resulting in higher sales prices and fewer markdowns. For additional security, Tradesy also offers free shipping on your first order so you can shop without worrying about risk or shipping costs.
So, if you're looking to buy stylish designer Apparel, Shoes, Handbags or Accessories or have pre-owned items you wish to sell online safely and securely, try Tradesy!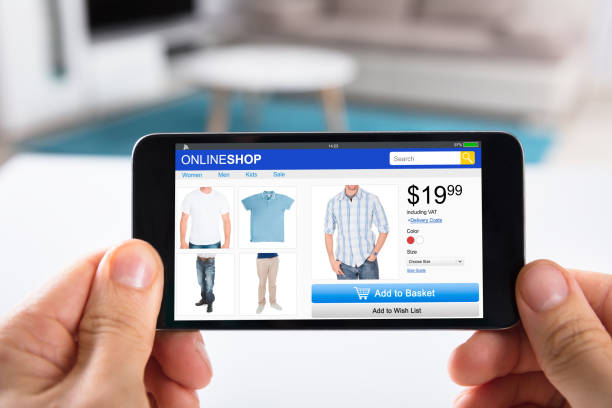 How does Tradesy work?
Tradesy is an online marketplace dedicated to the selling and buying of fashion goods. Tradesy connects buyers and sellers in an easy-to-navigate platform that allows users to find what they want—at a great price.
When using Tradesy, buyers can shop confidently knowing that the items they purchase are backed by Tradesy's money back guarantee. In addition, items are shipped directly from sellers, so you get your purchase quickly.
Here's how it works:
Create a profile and browse through thousands of listings from across the world.
When you find something you like, make an offer (final offers are based on product condition).
Then pay with PayPal or Stripe — making sure to keep your payment method secure — and wait for your item(s) to arrive.
When items arrive, inspect them thoroughly for any discrepancies or damage before returning anything you don't like.
Finalize the transaction by leaving feedback and get rewarded with Tcash points on each purchase! You can redeem these points to offset future purchases or upgrade your account for full access to all Tradesy features and benefits.
Following this simple set of steps, you can buy 1st hand designer goods without leaving the comfort of your home!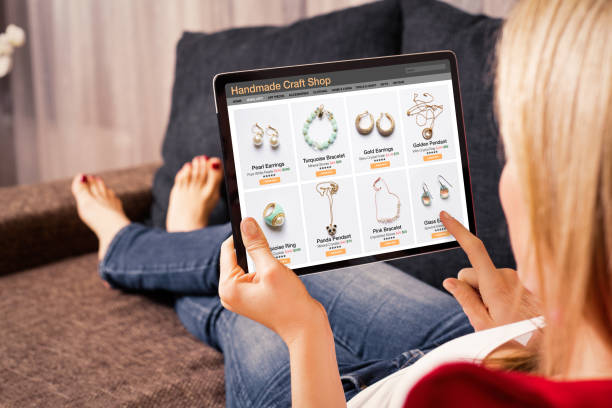 Luxury re-sale platform Tradesy raises 67 million dollars
Luxury re-sale platform Tradesy has raised 67 million dollars and become one of the most successful online re-selling companies.
This article will look at how Tradesy works, including their business model and pricing structure.
By understanding how Tradesy operates, you can better understand the potential opportunities of operating a re-selling business online.
Tradesy's Marketplace
Tradesy's marketplace provides a place for fashion lovers to buy, sell and trade their pre-loved clothing and accessories. Here, shoppers can find new and vintage items at a fraction of the retail cost. As one of the leading fashion resale platforms, Tradesy is changing people's thoughts about secondhand fashion.
Tradesy's vibrant community of sellers features more than 500 premium brands for shoppers to explore. Brands range from contemporary labels such as Madewell to designer brands like Gucci and Louis Vuitton, giving thrifty shoppers access to all the luxury styles they desire at a fraction of the price.
Beyond offering great prices on countless items, Tradesy also makes it easy and safe for users to buy and sell with peace-of-mind coverage options like Tradesy's Authenticity Guarantee or Seller Protection plan. Sellers always have taken measures against scammers by verifying every item on year platform through strict authentication standards. With these measures in place, customers don't have to worry about buying fake products or getting scammed when purchasing from its marketplace. The payment process is also safe and secure as all transactions are conducted through PayPal which helps buyers feel secure. With these advantages, it's no wonder Tradesy is quickly becoming one of the world's leading resale platforms.
How Tradesy Makes Money
Tradesy makes money through the sale of its products. The company operates on a fee-for-service model, charging buyers and sellers a commission for every transaction. Commission fees vary depending on the item sold and other factors such as shipping/insurance costs, but are usually around 20% of the sale price. Tradesy also charges a percentage-based transaction fee to buyers, which varies depending on the total cost of their purchase.
Tradesy's main revenue sources come from:
1) Commission fees from sellers – As mentioned above, Tradesy charges sellers a flat commission for each sold item. This is typically around 20% of the total sale price and can vary depending on shipping/insurance costs.
2) Transaction fees for buyers – Tradesy charges an additional transaction fee for all buyers who make purchases. This fee is typically a percentage based cost that varies depending on how much is being spent by the purchaser.
3) Advertising – Tradesy also makes money through advertising services that it provides to outside companies and businesses interested in reaching its large user base of customers and shoppers.
4) Subscription services – The company also offers subscription-based memberships with access to special benefits like discounts, free shipping, priority customer service, and more. These membership subscriptions typically cost between $7-$10 per month or $70-$100 per year, depending on which type of subscription plan you choose on checkout.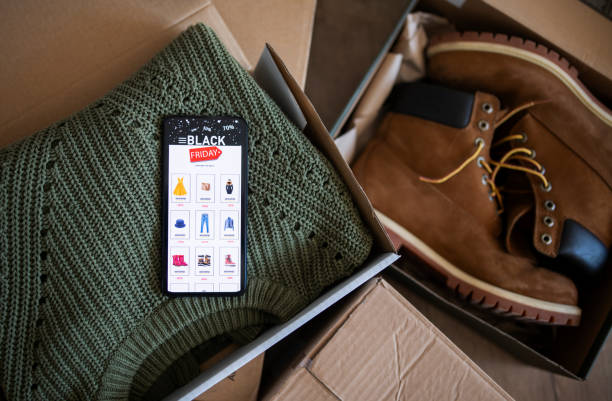 Tradesy's Recent Funding
Tradesy, an online second-hand apparel marketplace, recently announced that it had raised $30 million in Series C funding. Kleiner Perkins led the round with participation from IVP and LaunchCapital. Tradesy has now raised $55 million since its launch in 2012.
Tradesy is the world's largest online destination for buying and selling second-hand clothing and accessories. The company uses data science and machine learning to analyze item prices, creating a pricing algorithm to ensure fair market prices for products on its platform.
Tradesy provides customers a secure platform to confidently list and purchase items for up to 90% off retail prices. Shoppers can find unique gems from well-known luxury brands, like Gucci and Louis Vuitton, and vintage pieces from lesser-known labels or designer collections sold only in certain markets or locations. Additionally, Tradesy provides access to Recommerce services such as Return Protection, full refunds on any returned items within 25 days of purchase; Free Shipping & Packing Service for items over $100 (U.S.-only); Secure Listing Service where photos are reviewed before an item is listed; Buyer Protection up to $1K if the item isn't what was described; Certified Authenticator's inspection upon seller request which admits sellers exclusive discounts on authentication service fees; Fashion Scouts Marketplace – Professional buyers actively seeking current season collections; Personal Closet Consultation — A professional stylist can access your wardrobe catered to buy explicitly model collection you sent over your closet photo(s).
By leveraging its ability to track millions of transactions per month along with trend data collected across more than 10K fashion brands, Tradesy is helping people curate their wardrobe responsibly and ethically while shopping within their budget limit by facilitating real-time pricing information about specific items on the website.
Conclusion
In summary, Tradesy provides a convenient and secure platform for buying and selling gently used clothing, accessories and more online. They also handle all shipping, payments and customer service for buyers and sellers.
Tradesy is an ideal platform for fashion lovers to make extra money off unwanted items while also helping other consumers find pre-loved designer items they wouldn't normally be able to afford.
Anyone interested in buying or selling gently used clothing should consider signing up for Tradesy.
tags = Luxury re-sale platform, Tradesy, raises 67 million, Foris Ventures, tradesy 67m series foris doerrkokalitchevaaxios, CEO Tracy DiNunzio, AXIOS, Amy Gershkoff Bolles