Indian electronics firm BoAt has received a significant boost to its coffers, with the announcement that a Warburg Pincus affiliate has agreed to inject $100m into the company. This substantial investment is being viewed as a testament to BoAt's growing presence in the global consumer electronics industry – and is a welcome jolt of confidence for the upstart firm as it continues to expand.
Let's take a closer look at the deal and what it means for the company.
Overview of Warburg Pincus
Warburg Pincus is a private equity firm that has invested in more than 875 companies, in more than 35 countries, across various industries. Headquartered in New York, Warburg Pincus was established in 1966 and has $48 billion under management as of 2018. The firm has offices in Amsterdam, Beijing, Frankfurt, Hong Kong, London, Luxembourg, Mumbai, San Francisco and Shanghai.
One of its most recent investments is the audio lifestyle e-commerce platform BoAt (boat-lifestyle), based out of New Delhi. Warburg Pincus' investment will help BoAt scale the business to further accelerate growth and expand its product portfolio focusing on lifestyle audio products such as earphones and headphones. In addition, they plan to develop innovative product designs to enhance user experience while extending their reach and increasing market share in traditional consumer paths with continued emphasis on digital marketing channels.
Overview of BoAt
BoAt, founded in 2016, is an Indian lifestyle audio brand that designs, develops, manufactures and markets audio products. BoAt has created a portfolio of products and accessories across audio categories, including in-ear and on-ear headphones, sports earphones, speakers and travel chargers, focusing on great sound quality. The company sells through leading e-commerce platforms in India and globally via Amazon.com and its website boAt.in.
In December 2020 Warburg Pincus invested $100 million growth capital into BoAt to further scale the company's lifestyle audio business globally with investments planned for technology development initiatives, expand manufacturing capabilities, launch new product categories amongst other measures for brand building initiatives over the following 12-18 months.
Investment Details
Indian consumer electronics firm BoAt recently announced that it had raised $100 million in capital from an affiliate of Warburg Pincus, the global investment firm. This investment marks a major milestone in the growth and success of the company, which has become India's leading audio brand in less than five years.
Let's take a look at some of the details of this investment.
Amount of Investment
Warburg Pincus, one of the world's leading private equity firms, recently made a significant investment in BoAt, a consumer lifestyle brand, that would bring its current round of investment for BoAt above INR 500 crore. The Wall Street-based firm's spike in the Indian audio product market is seen as a major leap towards boosting their overall portfolio and increasing global presence.
The audiowear maker plans to use this large sum of money to invest in research and development efforts, build the company's multi-channel sales and marketing infrastructure, strengthen existing partnerships and expand category offerings. The fresh capital will enable BoAt to meet strategic goals including strengthening its leadership position in India's ever-growing audio product market.
As part of their collaboration with Warburg Pincus India, the investment will likely provide growth initiatives for BoAt in terms of technological advancements and solidifying its foothold globally.
Terms of Investment
On October 28, 2020, Warburg Pincus announced it had become a strategic investor in BoAt, investing an undisclosed amount in the company. The investment is a testament to BoAt's success as an audio and lifestyle brand and its potential for growth.
The terms of the deal between Warburg Pincus and BoAt are confidential; however, certain key elements of the transaction can be inferred from press reports. According to sources close to the deal, Warburg Pincus will invest up to $36 million in BoAt's Series B financing round. The funds are expected to be used for BoAt's growth and expansion into new segments such as wearables, focusing on strategic investments for further business expansion and product line diversification.
In addition to its commitment of up to $36 million in funding for the Series B financing round of BoAt International Pvt. Ltd., Warburg Pincus has agreed to an estimated 15-20 percent stake in the company. This marks yet another sign of confidence from major investors such as Warburg Pincus and RB Investments (owner of iconic brands whose portfolio includes Skullcandy), signalling that BoAt is now a serious player in the global lifestyle audio market. It also places a growing global audio brand at a new level of prominence worldwide with fresh resources and access to strategic investment partners who recognize long-term value potential within this booming e-commerce sector.
Impact of Investment
The investment by Warburg Pincus into BoAt is a major development for the Indian consumer electronics industry and will help to catalyse growth in this high potential sector. As a result, boAt has scaled up rapidly and attracted extensive attention from domestic and international investors.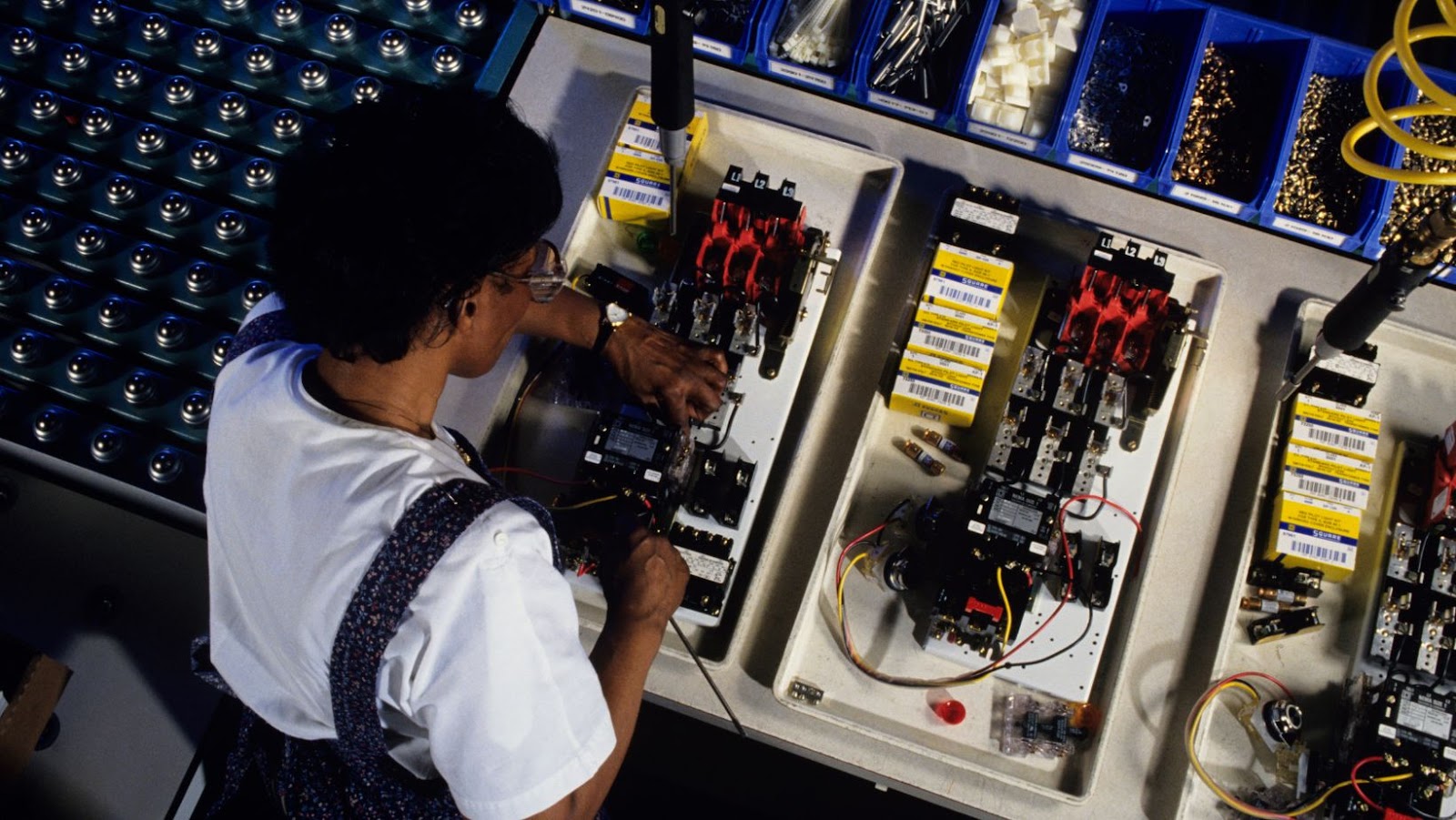 This significant investment will help BoAt accelerate its regional expansion plans, fund new product development, and extend its reach across the vast Indian market. It will also provide strategic guidance to support BoAt's next phase of growth, which aims to expand its product portfolio, markets served, and customer base.
This move provides great opportunities for BoAt's stakeholders including loyal customers; they can look forward to more innovative products of superior quality at attractive prices. In addition, with this capital injection and strategic guidance from Warburg Pincus on board, customers can expect enhanced features and services in all aspects of their purchase experience – right from product design and delivery to after-sales service.
The expertise that Warburg Pincus brings onboard can also enable innovation in technology platforms end-to-end so that customer loyalty is rewarded with better experiences down the line. Combined with a strong brand presence built over time and consistent focus on delivery and customer satisfaction, BoAt is well placed to capitalise on the sizable growth opportunity within India's consumer electronics market.
Warburg Pincus' Strategy
Warburg Pincus, a private equity firm, has recently agreed with Indian electronics firm BoAt to invest $100m through an affiliate. This investment is part of the US-based firm's fully-fledged strategy of investing in consumer technology and internet companies.
The agreement further reinforces Warburg Pincus' long-term strategy and commitment to the market. Through this article, let's take a closer look at Warburg Pincus' strategy.
Focus on Indian Market
Warburg Pincus, LLC is an American private equity firm focused on investing in global growth companies. The firm has recently announced its plan to invest $100 million into Indian consumer lifestyle audio brand BoAt.
The Warburg Pincus investment will focus on consolidating BoAt's presence in the Indian market and expanding geographically across Southeast Asia. It will also help the brand to increase its product catalogue and tap into other related areas of consumer technology, such as fashion and entertainment audio products.
BoAt is India's largest and fastest-growing consumer lifestyle audio brand that has established itself as a leader in portable music players, headphones and earphones, speakers and residential sound systems. This new strategic partnership with Warburg Pincus will enable BoAt to benefit from the investor's expertise in global growth opportunities for consumer businesses. In addition, the investment will further enable BoAt to continue exploring new markets and expanding its product catalogue to include fashion accessories such as wearables, smart wearables, and lifestyle apparel & footwear.
The strategic focus on the Indian market has great potential for boosting sales through localised marketing campaigns that appeal specifically to India's youth demographic who are increasingly seeking more options regarding lifestyle design products they can easily identify with. Warburg Pincus recognizes this potential and wants to take advantage of it by helping BoAt consolidate their presence in India while simultaneously aiding them in entering unexplored Southeast Asia markets such as Singapore, Hong Kong, Malaysia, Thailand, Taiwan and Indonesia. Ultimately this could lead to increased profits for both parties and greater visibility throughout the region for BoAt's products.
Focus on Consumer Electronics
Warburg Pincus is a global private equity firm recently invested in homegrown consumer electronics company BoAt. This investment demonstrates the firm's approach to focusing on consumer trends, and its commitment to investing in companies with potential for long-term growth and profitability.
For more than 50 years, Warburg Pincus has worked with international companies at all stages of development. With this strategy, Warburg Pincus has successfully fostered energy, financial services technology and healthcare industry leaders. The firm also has extensive experience investing in consumer electronics given its previous investments into Sharp Electronics Co., Sharper Image Corporation, Meru Networks Inc., among others.
The Warburg Pincus investment into BoAt underlines the firm's focus on fast-growing consumer technology and how it aims to capitalise on growing trends in the market. As more consumers shift towards digitization across categories such as lifestyle audio and personal device accessories, Warburg Pincus looks towards applying its expertise to support companies engaging with these new markets.
Additionally, Warburg Pincus also takes a long-term view toward building up companies like BoAt over time to create superior returns for investors and shareholders alike. The unique capital structure of private equity firms will invariably support such companies through their growth journey by providing the right balance of effective operational oversight combined with long-term fundraising understanding and deep expertise of their respective industries.
Focus on Growing Companies
Warburg Pincus, a global private equity firm, has recently invested in homegrown audio-brand BoAt. This investment is part of Warburg Pincus' approach to target growing companies with high potential.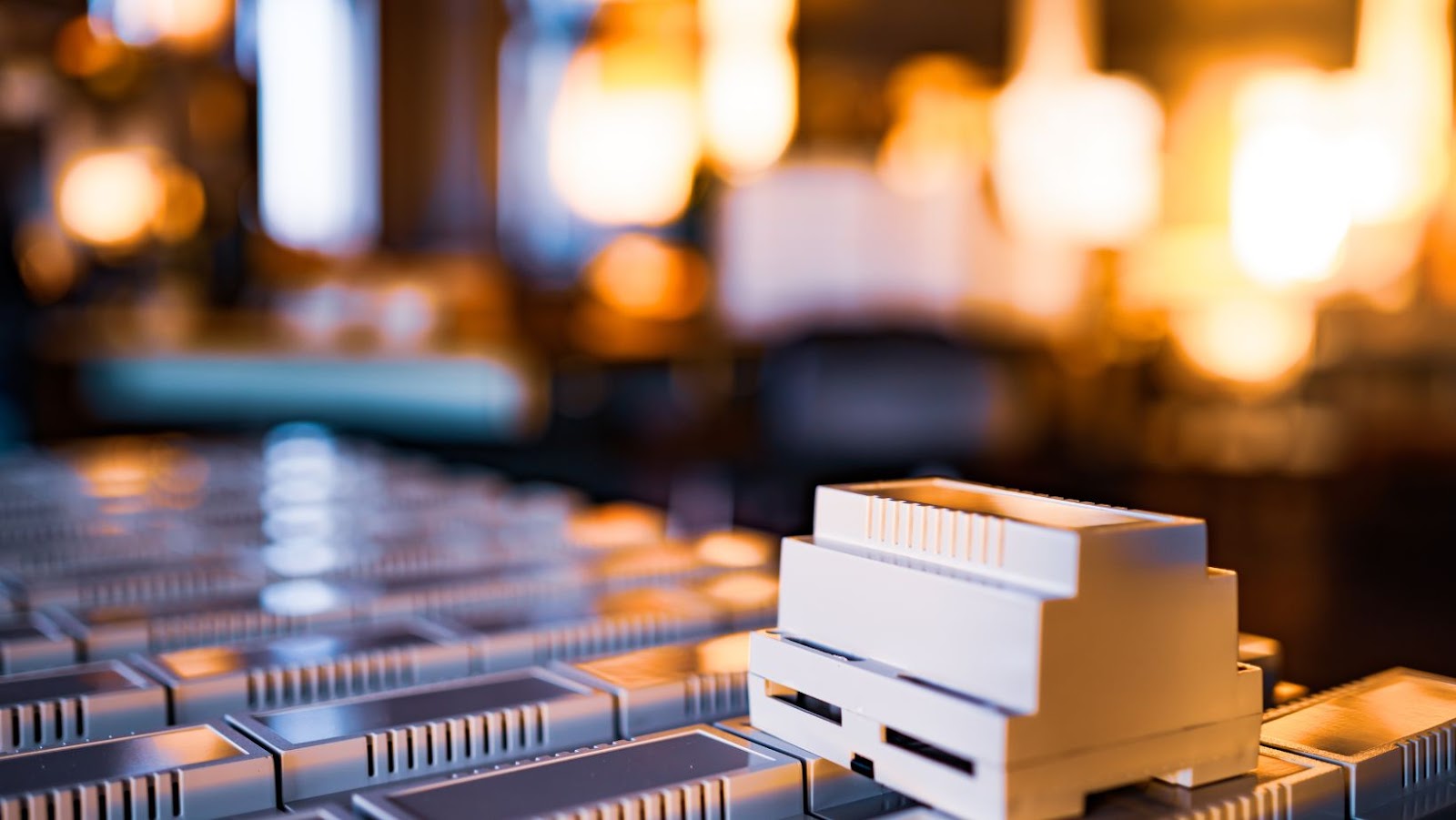 Warburg Pincus' global portfolio consists of more than 200 companies across multiple sectors and geographies, focusing on companies with the potential for strong growth. Warburg Pincus prefers to partner with these businesses at different stages of their life cycles, expanding their investment in existing portfolio companies or investing in new ones.
While the firm does invest in mature businesses or assets, its strategy focuses on sectors and efficiencies created by technology-driven innovation, as well as those utilising resources arising from rapid economic development such as middle market consumer, healthcare & financial services sectors. In addition, Warburg Pincus looks for advanced business models and new ideas that can result in meaningful economic transformation.
The investment is a testament to the growth story of BoAt: from selling just headphones to becoming a leader in premium audio products and accessories for millennials through its retail 'experiential stores' and online channels — including Amazon India and Flipkart — across India. This partnership is expected to help accelerate the rapidly growing Indian audio industry, upgrade BoAt's tech capabilities, and enhance its presence across India while offering an easier entry into overseas markets.
Indian electronics firm BoAt banks $100m from Warburg Pincus affiliate
Indian electronics firm BoAt has recently received a major funding from Warburg Pincus' affiliate, demonstrating the potential of the Indian electronics industry and BoAt's ability to generate returns for investors.
With the addition of $100 million from the investment firm, BoAt stands to expand its operations and penetrate deeper into the Indian electronics market.
Let's explore the potential of BoAt's future with the help of this newfound capital.
Expansion Plans
BoAt, India's leading lifestyle audio brand, has announced that it has raised $100 million from Warburg Pincus, a global private equity firm. The investment is expected to help the company continue its rapid growth and accelerate its formidable expansion plans. BoAt founders Aman Gupta and Sameer Mehta have previously stated that the funding will mainly be used for product innovation and expanding its presence further by leveraging artificial intelligence (AI).
In particular, AI-enabled insights can help BoAt better understand current market trends and identify potential new opportunities, such as in the sports audio segment or catering to new customer segments. In addition, the funding will go towards expanding BoAt's existing retail channels across India and enhancing its presence in international markets. It will also grow BoAt's team of engineers to develop new products that cater to customer needs more effectively.
This latest funding will likely increase BoAt's competition with other major audio brands such as JBL, Sony and Bose. However, given the brand's strong profile among Indian customers and its reputation for quality products at competitive prices, it will likely remain a force to be reckoned with and achieve substantial growth going forward.
Product Diversification
Product diversification is an essential aspect of BoAt's growth potential and has been identified by Warburg Pincus' investment in BoAt. As a result, boAt has cemented its position as a leading consumer audio brand, with its products ranging from headphones, earphones and speakers. However, to continue on its positive growth trajectory and capitalise on consumer demand for mid-priced consumer electronics, BoAt is diversifying into other product categories such as fitness wearables and accessories.
BoAt's expanding product portfolio offers tremendous scope for organic growth and acquisition-led initiatives. The brand aims to develop a comprehensive range of products catering to different market segments. As part of this mission, the company will focus on developing new wearable products for health and fitness tracking such as smartwatches, heart rate monitors, step counters and more.
Furthermore, BoAt also plans to extend its reach into lifestyle accessories such as premium phone cases, headsets and other related peripherals designed with innovation. The company also envisions launching alternative sources of revenue such as corporate tie-ups with brands providing additional services related to health care management or financial transaction processing through their products. These efforts should help propel the brand towards even greater success shortly.
Market Opportunities
BoAt is well-positioned to capitalise on India's increasing demand for durable consumer electronics. The company's product range features a wide selection of audio products across categories like headsets, speakers, and earphones from its core brand BoAt and products from several sub-brands. By leveraging its leading technology, global design expertise and extensive supply chain network, BoAt can offer customers high-quality audio products at attractive prices.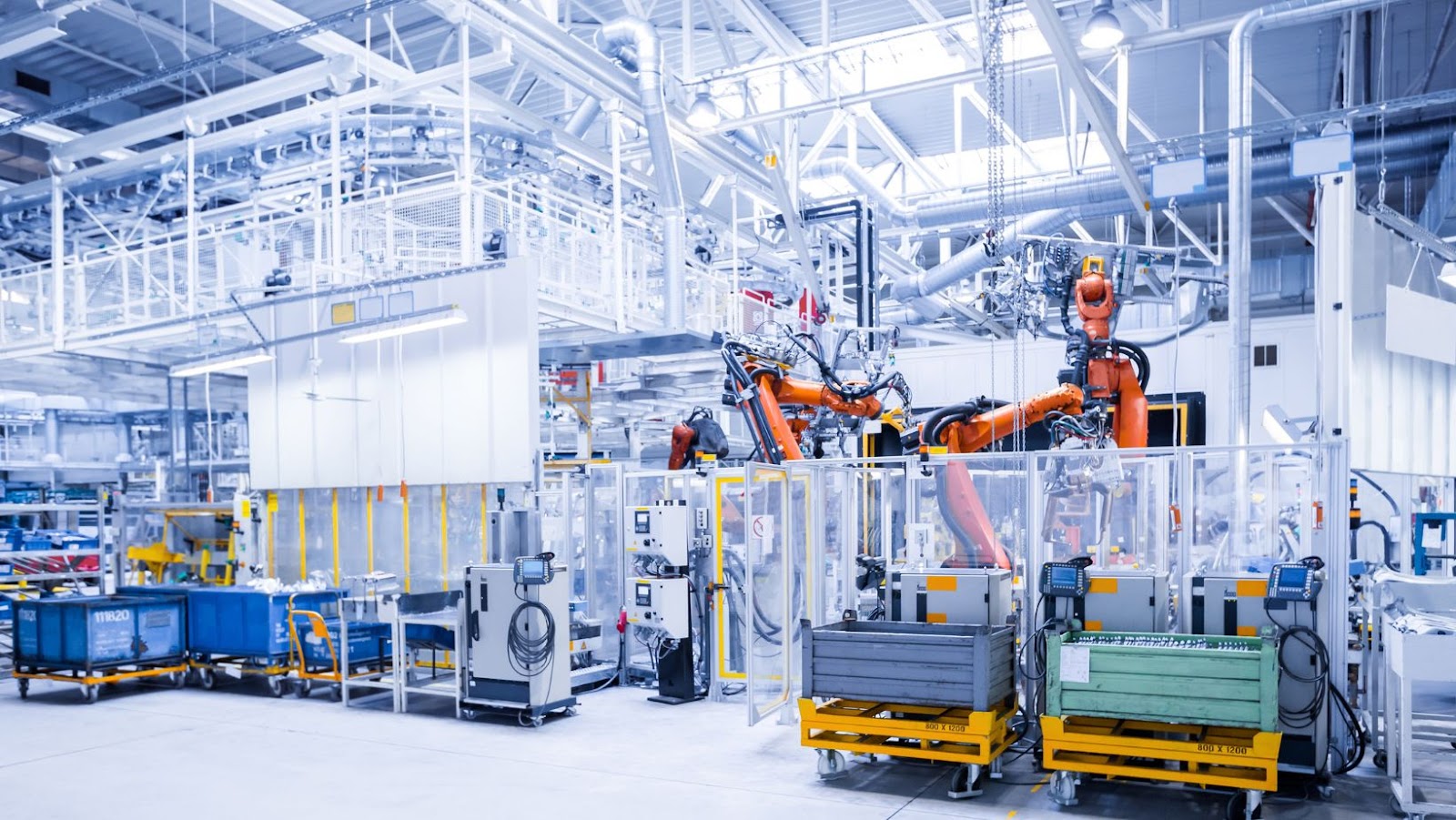 Furthermore, given the accelerating growth in digital and mobile entertainment, BoAt is well-positioned to take advantage of the opportunities presented by this expanding market going forward. Its portfolio covers a broad swath of price points from entry level to high end offerings. This allows BoAt to tap into both the low and mid end segments while creating additional sales opportunities in higher end audio solutions such as home theatres and multi room systems.
Lastly, BoAt has also changed strategy significantly over the last few years by investing heavily in product innovation and quality control, given growing competition in the market- primarily due to increasing entry of international brands. This Reinventing strategy has enabled BoAt to remain competitive with higher priced international brands that dominate certain segments while still offering budget level options at extremely competitive pricing points. By continuing this neat balancing act between price consciousness and product innovation, BoAt should continue successfully tapping into new markets while maintaining customer loyalty over time.