Anitian, an industry-leading cloud security and compliance automation company, recently announced a $55 million Series B investment round. The investment signifies a massive milestone for the cloud security industry and indicates major growth opportunities for the future. In addition, it's a strong signal of the current trend towards increased cloud security spending and the potential for more automated, AI-driven solutions.
So, what does this massive investment mean for cloud security and compliance automation? Let's take a closer look.
What Anitian's $55M Series B Investment Means to the Future of Cloud Security and Compliance Automation
Anitian recently announced a $55M Series B investment, led by Battery Ventures and Next Coast Ventures, to fund its mission of helping enterprises take control of their cloud security and compliance initiatives. The investment marks a big win for Chief Executive Officer Ivan Dolnik and the entire technology team at Anitian. The combination of Anitian's technology and partnerships with leading public cloud providers has enabled the company to grow at an impressive rate — which ultimately led to the success of this venture round.
This infusion of capital will enable Anitian to further accelerate its cloud security and compliance automation development, including building out its no-code platform for rapid cloud deployments. It will also help extend the company's leadership role by enabling it to expand support for additional public clouds, such as Google Cloud Platform and Alibaba Cloud, and grow its partner ecosystem. This increased funding will also enable Anitian to build up its sales, marketing, customer service and product development teams.
All in all, this capital injection further cements Anitian's commitment to helping continued expansion efforts in cloud industry sectors through automation solutions that simplify compliance while reducing risk.
What it means for cloud security and compliance automation
Anitian's $55M Series B investment is a major cloud security and compliance automation development. With this additional funding, Anitian will be able to expand the variety and extent of security solutions they are offering and the resources available to businesses and individuals when it comes to protecting their data.
At its core, Anitian's platform helps organisations assess their cloud infrastructure, continuously monitor it for irregularities or threats, and implement necessary changes to remain compliant with industry-standard frameworks. The service is especially beneficial for enterprises that operate digital operations globally, as various regulations may apply in each region of operation. Through automated processes such as continuous detection, threat detection and response, policy enforcement, identity management and digital encryption management (DEM), businesses can maintain secure environments that remain compliant with industry regulations.
The injection of funds provided by this round will enable Anitian to further develop its cloud security infrastructure and digital identity assurance solutions. It also brings new resources essential for business owners who need guidance on managing their cloud infrastructure across multiple regions while remaining within industry-standard compliance requirements. As these services become more widespread within enterprises across the globe, businesses can ensure a higher level of efficiency when it comes to managing cloud operations while maintaining an acceptable security posture.
Overview of Cloud Security and Compliance Automation
Cloud security and compliance automation have come a long way since Anitian's $55M Series B investment. This investment has opened up new opportunities for businesses to automate the process of cloud security and compliance.
Cloud security and compliance automation can save businesses time and money while increasing the security and compliance of their cloud infrastructure.
This article will discuss the current state of cloud security and compliance automation, and how Anitian's investment is helping to shape the future.
What is cloud security and compliance automation?
Cloud security and compliance automation, also known as cloud-based security compliance automation, is a type of security technology that helps organisations manage their cloud environments. This solution helps businesses adhere to mandated industry, regional, and governmental regulatory compliance requirements for data storage and protection. It also enables organisations to protect sensitive data from breaches by automatically detecting threats in the cloud.
By leveraging a suite of automated tools and services, cloud security and compliance automation assists companies in strengthening their overall security posture while ensuring the integrity of the data they store within the public cloud. Automation solutions provide visibility into the various access control points in an organisation's infrastructure and automated alerts triggered when threats are identified. These proactive measures help reduce risk exposure by preventing malicious actors from exploiting vulnerabilities or stealing confidential information without being detected.
Compliance with increasingly stringent regulations regarding data protection is also simplified using cloud-based security compliance automation solutions as they monitor networks for any irregularities across all connected systems to ensure auditability at all times. In addition, automation tools provide full transparency into any violations or issues present with current processes so that organisations can take immediate action to address these instances.
By investing $55 million into Anitian's enterprise cybersecurity platform, Accel has solidified itself as a leader in providing innovative solutions for cloud security and compliance automation. This series B funding will be used to expand Anitian's existing suite of products that already make it easier for companies of all sizes to effectively secure their employee networks from evolving cyber threats like malware, phishing attacks, and ransomware through enforced policies around identity management, cryptography management, authentication control frameworks, multi-factor authentication (MFA), auditing controls enforcement system (ACE) monitoring, logging platforms integration (LPI), and most importantly – automating findings on anomalies such as suspicious user activity or unauthorised access attempts within applications hosted on their public clouds – making proactive vigilance a reality within today's digital landscape.
Benefits of cloud security and compliance automation
Cloud security and compliance automation provides organisations of any size with the flexibility and value-driven approach that can be harder to gain with traditional, on-premise technologies. Automation is key to streamlining the often manual process of managing cloud security, allowing organisations to free up IT staff for other important tasks.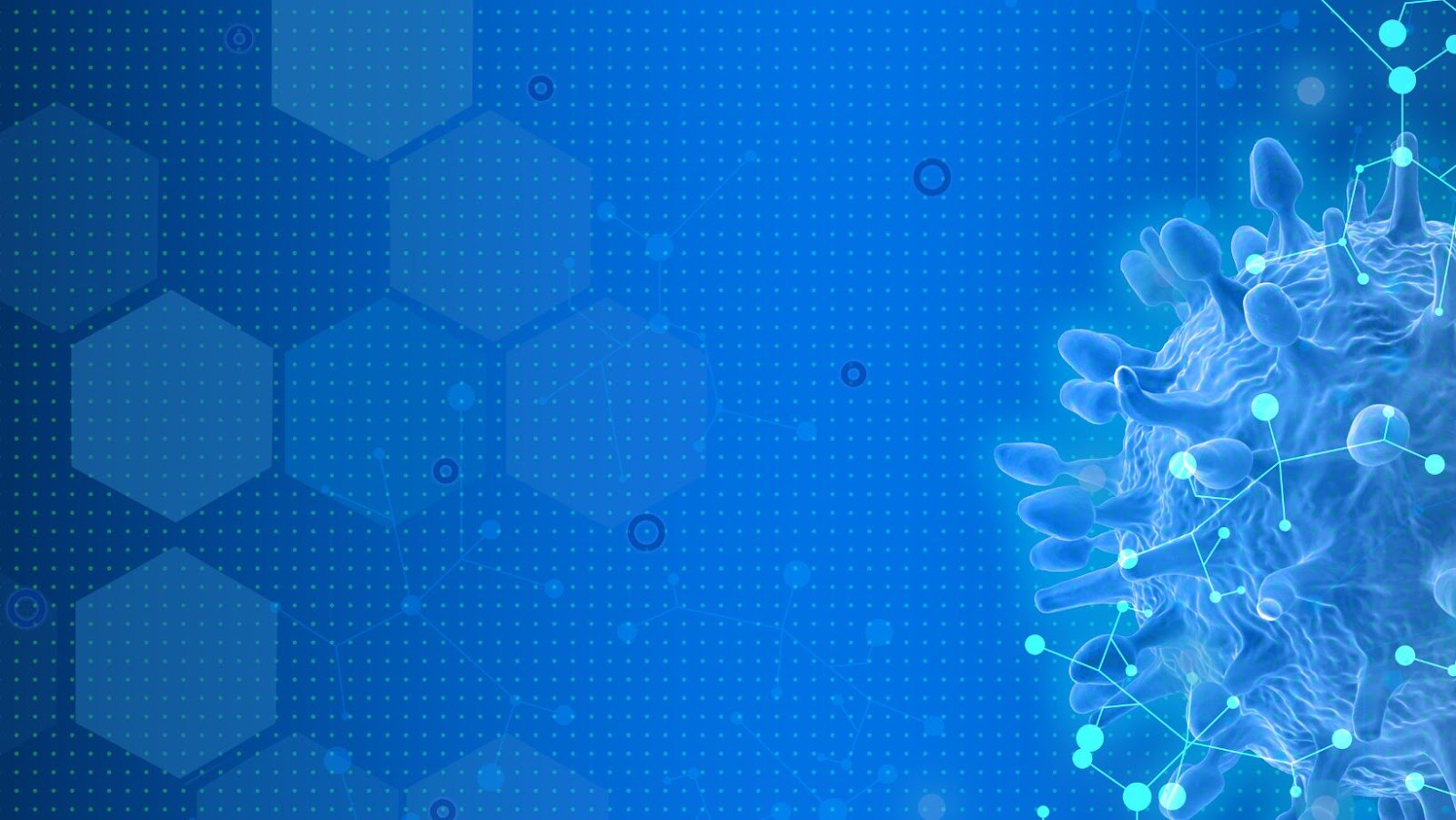 With automated cloud security monitoring, those managing an ever-increasing amount of Security as a Service (SaaS) applications can save time, increase productivity, and better achieve compliance with industry standards in an increasingly complex and connected IT environment.
Automated cloud security and compliance will replace traditional manual processes for organisations deploying software like Antian's AI-enabled Autopilot Protection & Compliance Suite. Autopilot automates the security posture assessment process via a flexible dashboard providing real-time monitoring for data integrity and usage alarms set by service level agreements or compliance certification standards. Additionally, AI-driven autonomous threat intelligence (ATI) enables predictive analytics to detect emerging threats before they cause harm to corporate data or reputational damage. This proactive threat detection technology can reduce the time required for manual remediation significantly by reducing both false alarms generated due to false positives and reducing actual incidents caused by malicious actors.
Furthermore, integration between Autopilot Protection & Compliance Suite and existing identity access management tools allows enterprises access rights management easier than ever before; allowing customers greater control over how their resources are accessed across their entire organisation through an automated user rights authorization workflow integrated into their existing identity solution infrastructure. In turn, this provides better business continuity in performance optimization and complete visibility into who is accessing what resources over time on all fronts. In addition, it reduces admin workloads and allows enterprises to maintain internal audit trails of each user's actions throughout its various system silos; thus providing better fault detection capabilities while optimising the cost effectiveness of its IT staff overall.
Anitian's Series B Investment
Anitian, a cloud security and compliance automation leader, recently raised $55M in a Series B funding round. This marks a significant milestone for the company, as the investment will allow it to provide mission-critical security and compliance products that are more robust, intuitive, and tailored to the needs of their customers.
But what does this mean for cloud security and compliance automation? Let's take a look.
How the investment will be used
Anitian is using this significant investment to expand product development, meet customer demand, and refine its focus on cloud security and compliance automation. In addition, the company is investing heavily in engineering, sales and marketing operations to drive its continued leadership in the space. The new capital will be used to develop advanced capabilities to automate both security configuration and cloud compliance across multiple clouds, industries and regulatory environments.
By advancing their ability to support enterprise-wide collection, consolidation and reporting of cloud security metrics from disparate sources — including third parties — Anitian is now well-positioned to enable organisations of any size or industry sector to quickly identify risks and discover opportunities for improvement in their cloud security portfolio. As a result, the company plans to increase resources for sales enablement, expanding geographically for greater worldwide reach — especially toward markets where data privacy regulations are most stringent — accelerating the rate of innovation in product development and taking steps to create the latest IP advancements in cloud security automation.
The injection of additional growth capital will help ensure Anitian remains focused on helping customers gain actionable insights into their organisations' cloud operational health at a reasonable cost by providing an all-in-one solution that effectively automates security configuration and compliance actions within businesses' public clouds environments. With this renewed commitment to securing mobility brought accordingly by businesses who have moved operations forward digitally through rapid adoption of remote organisations, Anitian stands ready to shape the future of cyber defence globally.
What the investment means for the future of cloud security and compliance automation
Anitian's recent $55 million Series B investment, led by M12, Microsoft's venture fund, marks an important milestone in the company's efforts to make cloud security and compliance automation easy and efficient for enterprises. With a total of $70 million in funding to date, this investment will enable Anitian to build out its team, product capabilities and expand its technology in big ways.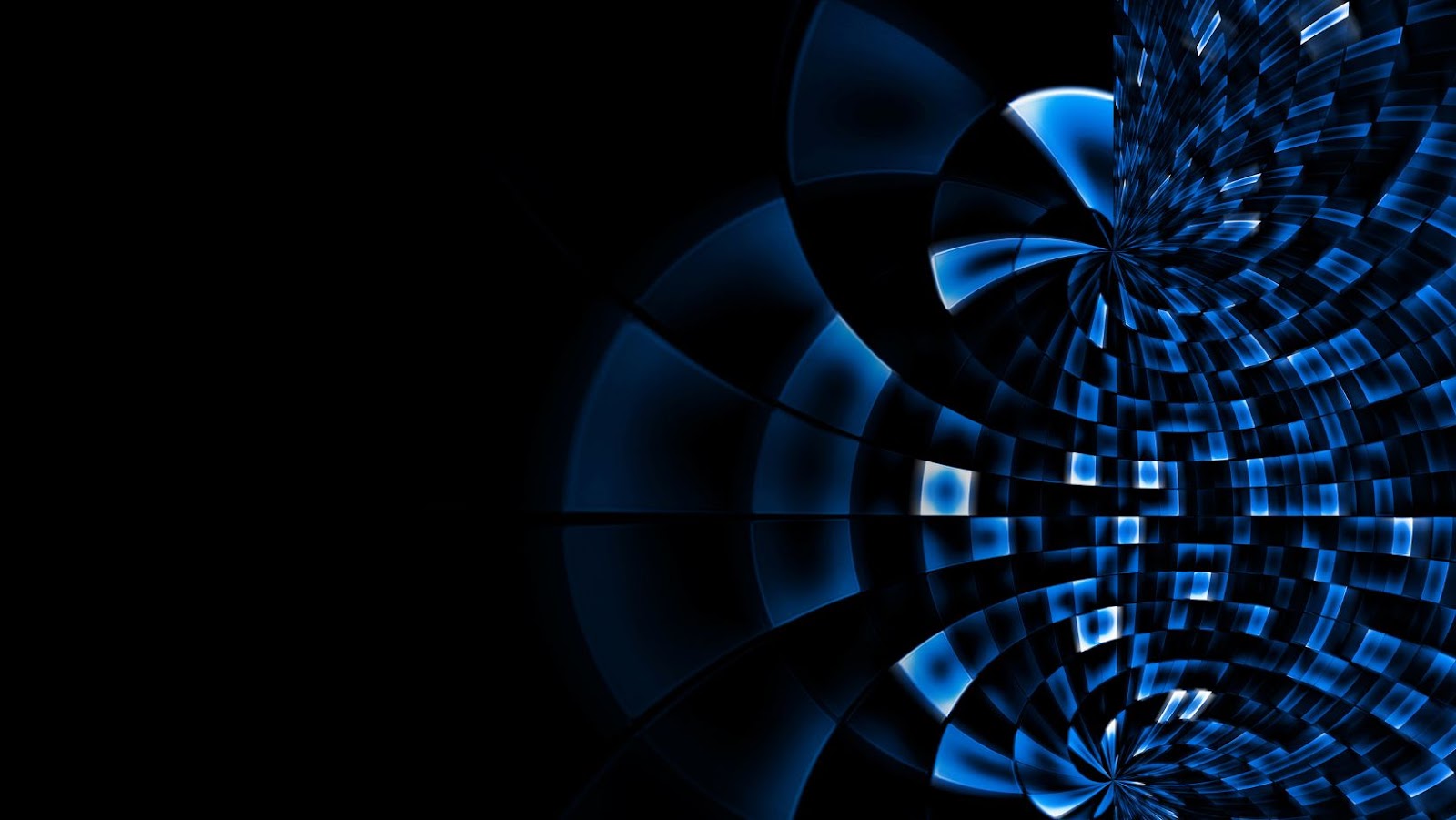 Anitian's Chief Executive Officer (CEO), Jack Kudale said, "The Series B funds from M12 represent a big step forward in our mission to eradicate manual security processes with automated Cloud Security technologies, so organisations can operate securely at cloud speed." In addition, the company plans to use the new funds to accelerate product development, expand their technology integrations across multiple platforms, and increase their engineering team.
The new capital also signals the multinational corporations' growing appetite for cloud security and compliance automation platforms like Anitian's Cloud Vault. With it's ability to detect risk exposures and potential areas of noncompliance with regulations like GDPR and HIPAA , Cloud Vault provides an intuitive user interface coupled with enterprise-grade automation tools that help companies identify issues quickly and take corrective steps without manual intervention. Moreover, businesses can rest assured that their data is secure as Cloud Vault employs robust encryption technology and the highest access control measures across all data repositories.
This series B investment will help Anitian provide enhanced features such as simpler deployment models (on-premises or through multi-cloud environments), increased scalability designed for high traffic applications being built on 90+ AWS services used by companies around the world seeking automated assessor capabilities when dealing with multiple standards/regulations associated with compliance activities as well as end-to-end security credential monitoring ensuring authorised individuals have access only when necessary – such person management becomes even more critical during offboarding scenarios; reducing insider threat attack vectors . Additionally, as businesses continue to diversify into hybrid shifts away from legacy infrastructure , another piece of business intelligence – key personnel analytics offers deeper insights into employees behaviours aiding firms mitigate risk likelihoods via proactive management processes.
Overall, Anitian's recent Series B funding helps cement its position as an emerging leader in cloud security and compliance automation – one that is intent on reforming how companies leverage powerful new technologies without compromising on regulatory adherence ; making it harder for malicious actors attempts any form of gross negligence or systemic weaknesses via routine patching updates while delivering cost savings gains across efficacy investments all round .
Impact of Anitian's Investment
Anitian, a cloud security and compliance provider, recently closed a $55M Series B Funding round. This injection of capital is expected to spur the growth of the cloud security and compliance automation industry. In addition, it is estimated that the Anitian funding will create significant new opportunities for businesses to improve their security and compliance posture in the cloud.
In this article, we will discuss the impact Anitian's investment may have on the future of cloud security and compliance automation.
Increased focus on cloud security and compliance automation
Anitian's $55 million Series B investment signals a key turning point in the industry when it comes to the focus on cloud security and compliance automation. This series of funding allows Anitian to enhance its existing cloud security and compliance platform and grow its customer base, aiding in its mission to provide customers with secure computing environments free from malicious actors, cyber threats, and operational errors.
This investment also gives Anitian access to world-leading technology experts who can provide valuable insight into current cyber trends and best practices for deploying secure cloud architectures. Anitian's team of engineers, developers, security researchers, technologists, consultants, technical strategists, program architects, and product designers have the skills necessary to develop enhanced cloud security offerings that meet the needs of today's businesses. This combination of capital injection from investors and leading expertise from within their organisation makes Anitian well-positioned to lead the way in cloud security and compliance automation.
This new capital injection focuses on providing customers with secure computing environments that are free from malicious actors or cyber threats while continuing their commitment to helping organisations automate procedures related to risk management policies. As organisations migrate more workloads into various public clouds such as Amazon Web Services (AWS), Google Cloud Platform (GCP), Microsoft Azure (Azure), and IBM Cloud (IBMcloud), companies need to protect SSO tools such as AWS Identity & Access Manager (IAM) which provides user authentication through multi-factor authentication methods like OAuth2 and OpenID Connect. Organisations can also use tools like Privileges Manager for AWS which helps them control user privileges on different server systems via IAM policies rather than SSH keys or enabling sudo access inside Linux/Unix machines.
As businesses continue embracing digital transformation initiatives for scalability purposes during 2020/2021 amid pandemic outbreaks globally, companies will benefit greatly due to the products created by Anitian that utilise their automated risk assessment processes through manual collection of evidence items contained within various AWS services such as accounts configuration files or system logs in order mitigate any risks they may face while relying upon SaaS platforms both internally or externally between client stakeholders. The end state goal of this automated risk assessment process is so customers can gain full visibility automatically into any changes made across multiple cloud layers (IaaS/PaaS).
Increased competition in the market
The recent $55 million Series B investment from Anitian signals increased competition in the cloud security and compliance automation market. In addition, this significant investment solidifies an established network of Anitian technology Stack partners, allowing for a larger portfolio of services tailored to individual customer needs, including robust automation and comprehensive compliance solutions.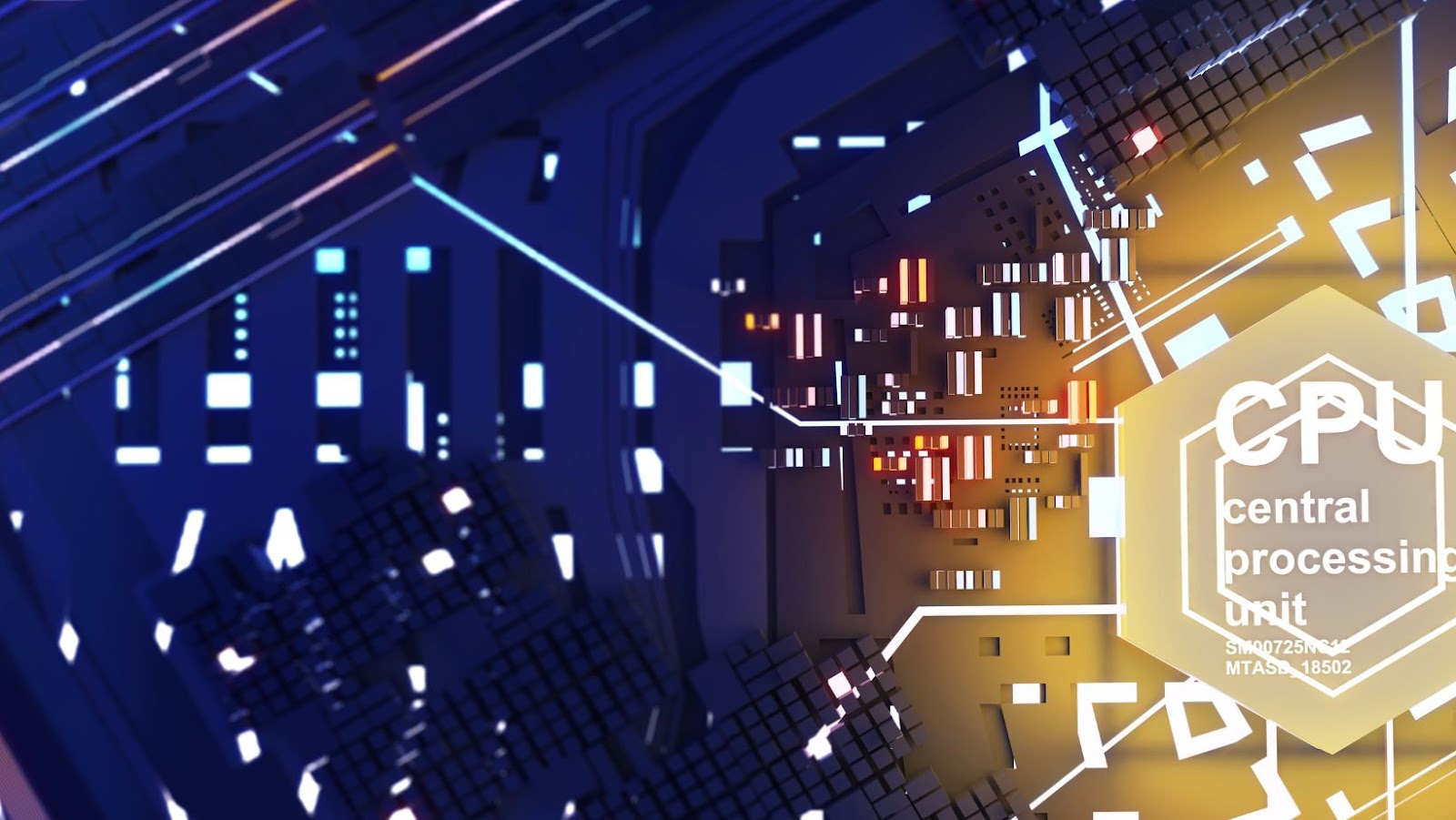 This new level of financial support from Anitian will give existing and new competitors within the market an opportunity to further differentiate their products and services through further innovation, providing a greater variety of choices for customers ranging from startups to enterprises. In addition, by taking advantage of the funding, organisations have a better chance of staying ahead in technological advancements, offering more diverse options to its respective industry.
Anitian's investment also serves as an opportunity for its partners – like Amazon Web Services (AWS) – to increase their cloud security capabilities that are easily deployed on the AWS platform. Leveraging high-value features like identity & access management (IAM), encryption algorithms such as Amazon KMS, Infrastructure-as-Code (IaC) approaches using AWS CloudFormation or Terraform could provide customers with greater control over their data. Being able to easily provision and manage components within an environment makes it simpler for employees or organisations to stay compliant with increasingly strict industry regulations, allowing businesses more freedom when navigating complex global rules and regulations.
Increased demand for cloud security and compliance automation solutions
Anitian's recent $55 million Series B investment is an indicator of the ever-growing market demand for cloud security and compliance automation solutions. As organisations continue to move their operations to the cloud and leverage different cloud services, the need for higher security and compliance becomes more essential.
With Anitian's investment, organisations can expect increased support for enterprise-level cloud deployments, with a focus on both security and compliance. Anitian's new suite of automation solutions will empower organisations to optimise their cloud strategy while reducing risk. The combination of advanced threat detection capabilities and full compliance coverage ensures that enterprises are well protected in the digital world.
Anitian will also focus on developing advanced deployment models that simplify complex processes related to the proliferation of public, private and hybrid clouds across an enterprise environment. In addition, the automated platform will reduce manual effort related to configuration tasks that often lead to misconfiguration issues or costly errors in major deployments.
Overall, this investment reflects a growing need for comprehensive cloud security and compliance automation solutions that enable businesses to deploy quickly without costly delays or increased risk—a key factor in staying competitive in today's digital landscape.