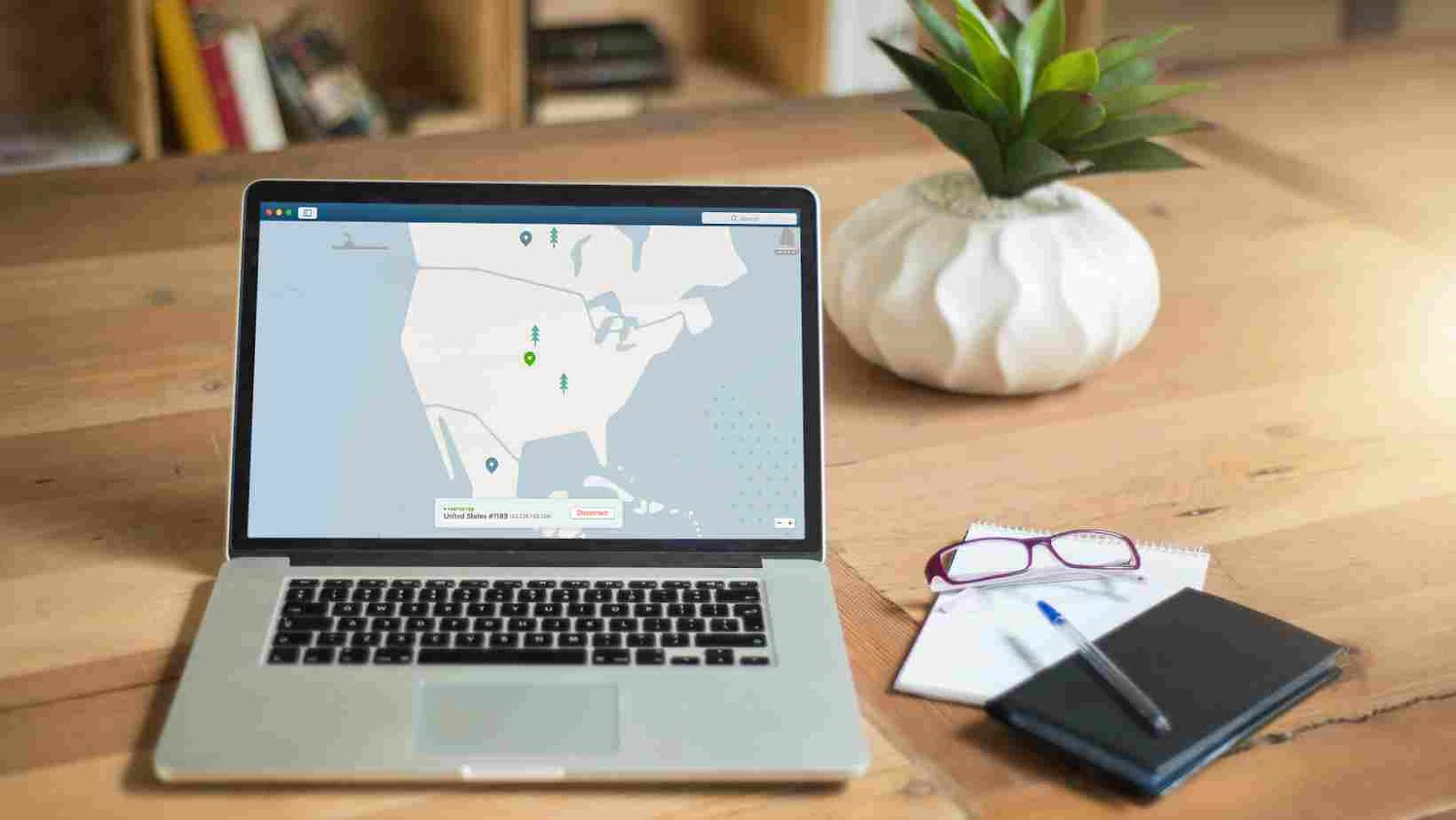 The Macbook Air is a powerful, lightweight laptop that has become a favorite among students for its portability and affordability. With an incredibly long battery life, a compact design, and powerful specs, the Macbook Air is a great choice for students who need a reliable laptop for studying, writing papers, and other activities.
In this article, we will be exploring why the Macbook Air is the best laptop for students.
Overview of the Macbook Air
The Macbook Air made by Apple is a laptop designed to offer users quality computing performance with a sophisticated, sleek design. It is the perfect choice for students or anyone who wants to stay connected and have reliable access to their work no matter where they're located. Because its components are crafted for maximum efficiency, it boasts impressively long battery life with quick charging capabilities.
The Macbook Air features a 13-inch Retina display with True Tone technology that ensures colors remain natural and vibrant as you move from environment to environment. It also has stereo speakers and two Thunderbolt 3 ports which make it easy to transfer data, display content on multiple devices, or connect high-performance devices like external hard drives. Additionally, the Macbook Air is powered by an 8th-generation Intel Core processor that enables smooth multitasking between apps like web browsing, emails, music and videos; making it an ideal choice for students or professionals who need fast and reliable performance on-the-go.
A major advantage of the MacBook Air is its lightweight design – it weighs only 2.75lbs – so it does not add extra bulk or weight when traveling and can be easily carried around in a backpack or laptop bag for convenience.
Furthermore, the laptop also provides dual speaker support so you can get great audio quality when listening to music or watching movies without needing external speakers connected via wire. In addition, Macbook Air owners receive complimentary telephone assistance from Apple's technical support staff who can provide assistance regarding software issues such as recovering saved files if needed.
Portability
One of the best aspects of the Macbook Air is its portability. It is ideal for students who are often on the go, since it is both lightweight and small. It weighs only 2.3lbs and has a thin, sleek design, making it perfect for fitting into a backpack or carrying bag. Additionally, its battery life can last up to 12 hours while using WiFi. This means students can work, study, and watch movies on the go without having to worry about recharging.
Lightweight design
The Macbook Air is an ideal laptop for students because of its lightweight design. Weighing at 2.75 lbs with an 11 inch display, and 2.96 lbs with a 13 inch display, the Macbook Air is one of the lightest laptops on the market. This makes it easy to transport from classroom to library, dorm room to off-campus apartment, and even on vacation or travel trips.
For frequent travelers or students who just want a laptop that fits in their bag without adding extra weight, the Macbook Air is the perfect option. Its sleek aluminum body design gives it a modern look that adds a stylish touch to any user's collection of gadgets. And with up to 14 hours of battery life on one charge, you won't have to worry about your laptop dying while you're out and about exploring your campus or city!
With its light-weight design and extended battery life, you can use your Macbook Air anywhere you go!
Long battery life
Long battery life is a key factor when it comes to choosing portable equipment. Whether you're looking for a laptop, tablet, mobile phone or mobile device, you want to make sure it has enough power to keep up with your active lifestyle.
Most modern devices come with long battery life specifications built-in. Laptops and tablets often list their expected battery life, while on most phones and other mobile devices you will find the estimated talk time and/or standby time when browsing through the products available.
For laptops, which are often used for work tasks where unplugging could be detrimental to productivity, it's important to look out for laptops labeled 'high endurance' or 'long lasting'. These models often use 9-cell lithium-ion batteries – the larger cell count results in more energy stored in the same size of space compared to a smaller 6-cell battery – meaning fewer recharges during the day. Increasingly, higher end laptops also come with support for docking stations allowing them to be plugged into external sources such as monitors bringing extra power available when needed.
For those who find themselves on-the-go a lot but don't want or need a laptop or tablet then power banks can provide an easy way to carry around plenty of charge enabling your device to remain powered up all day long with no need for plug sockets or cables. Many power banks now feature LED indicators so you can easily see how much charge is left and whether it needs replenishing before you set off again.
Performance
The Macbook air is one of the best laptops for students because of its performance. It is incredibly fast and powerful, with a long battery life and plenty of storage space. The processor is optimized to provide maximum performance while conserving energy. The Macbook air also has advanced graphics capabilities as well as access to the latest macOS updates. All of these features make the Macbook air the best laptop for students.
Powerful processors
Today's laptops feature high-performance processors that have been designed with power and portability in mind. With MHz ratings increasing every year, you can get a powerful laptop that rivals a desktop computer. The most popular processors are Intel's Core i3, i5 and i7 series CPUs, which offer some of the best performance-per-watt in the PC industry. The latest MacBooks use either Core M or Core i series processors depending on the model you choose. For gamers and professionals who need absolute top performance, processors with cores in the 4–6 range are now available at an affordable price point.
Not all powerful computers need to have a fast processor for good performance – graphics chips, RAM and storage devices can also offer a great deal of power and speed. For gaming laptops, it's important to invest in GPUs from NVIDIA's GeForce or AMD's Radeon lineups – these provide excellent visuals at smooth frame rates as long as your settings aren't too demanding. Finally, Solid State Drives (SSD) are becoming more popular as a way to increase storage capacity while decreasing boot times, but they come at a premium when compared to standard hard drives – look for models that combine both types for extra flexibility.
Fast storage
Fast storage is an increasingly important part of improving performance in the data center. By increasing the speed and lowering the latency of your storage, an organization can improve its overall efficiency and operations. This fast storage can come in many forms, ranging from solid state drives (SSDs) to disk arrays and even hosted solutions. No matter which technology you choose, getting your data faster means significantly improved performance in nearly all applications that rely on it.
SSDs are the fastest of all storage technologies and offer low latency access to data while being extremely reliable with no moving parts. As such, they can provide faster access to frequently used portions of a dataset than traditional spinning disks. While these drives are more expensive than traditional hard drives, their superior performance makes them well worth the investment for mission-critical applications or heavy database usage scenarios.
For larger datasets with multiple users accessing it, disk arrays offer a cost-effective solution for achieving high speeds and rapid access times. A disk array is essentially a "set" of hard drive cases (usually SATA or SAS) which are connected together so that when one drive fails, there is still access to data stored on the other drives in the array. With RAID controllers performing striping across multiple drives in a RAID 0 configuration, these arrays can achieve significant throughput levels for large datasets at relatively low cost-per-storage space ratios.
In some cases it may make sense to outsource fast storage needs altogether to a hosted solution provider instead of purchasing hardware and managing it internally. Companies like Microsoft Azure or Amazon Web Services offer fast storage services as part of their cloud offerings at competitive prices – allowing you to pay only for what you need while not having to deploy your own hardware infrastructure or incur additional IT costs associated with maintaining it yourself.
Price
The Macbook air is an excellent choice for college students due to its relatively low price point. It is one of the most affordable laptops on the market with a starting price of around $999. It also has a variety of configurations that are tailored to fit different budgets. Furthermore, its compact size makes it perfect for taking to class or on the road.
This section will explore the price in greater detail:
Affordable compared to other Macbooks
Compared to other Apple laptops, the Macbook Air is quite affordable. However, Dell's line of laptops, such as the Inspiron 13 and XPS 13, or Microsoft's Surface Pro X are even more competitively priced. You can often find these laptops at a significantly lower cost than the Macbook Air while still providing comparable computing power.
But depending on your needs, the Macbook Air may offer features and capabilities you won't find with those other models. For instance, it has a longer battery life than most competitors thanks to its use of low-power hardware components and adept power management software. Additionally, it offers iCloud integration for sharing music, photos and other documents quickly across all Apple devices. And unique features like Handoff seamlessly integrate different Apple devices together for easy app switching.
If these impressive capabilities suit your needs even better than saving a bit of cash might, then you may want to opt for the Macbook Air instead of a rival model from Dell or Microsoft.
Student discounts available
Purchasing a laptop can be a complicated and costly process, but students needn't worry – there are many student discounts available. In the United States, Apple provides a 10% student discount toward Macbooks through their online store for Macbooks and iPads. Amazon also provides various student discounts for various laptops and tablets. For example, the newest Macbook Air model (2020) has student discounts around $530 USD.
Furthermore, many student discounts can also provide free cloud storage services such as Google Drive or Dropbox with your purchase to ensure your files are securely backed up. Additionally, some sites offer educational deals for laptop accessories such as bags or external hard drives which can be an added plus when you're purchasing a new laptop.
The Apple Macbook Air is one of the most reliable and powerful laptops on the market today at an affordable price – it's backed by reliable customer support with optimal performance comparable to much pricier models on the market making it an ideal choice for most students and everyday professionals alike!
Software
The Macbook air is one of the best laptops for students because it comes equipped with a wide range of software programs. It comes with iWork, which is a suite of productivity applications like Pages for word processing, Numbers for spreadsheets, and Keynote for presentations. It also comes with the iLife suite that includes apps like iPhoto, Garageband, and iMovie.
These apps are great for students who are looking to be creative with their projects.
Pre-loaded with MacOS
Out of the box, Macbook Air laptops come preinstalled with MacOS, Apple's own operating system. MacOS is known for its ease-of-use as well as a wide range of features. A tutorial is included with the laptop to get you started and help you understand how to use all the key features of MacOS.
In addition to simplicity and convenience, macOS offers a range of features that benefit students specifically. The laptop includes a suite of productivity apps such as Pages and Numbers for Microsoft Office-style programs, as well as easy file sharing through iCloud Drive. You can also sync your devices, including iPhone and iPad making it ideal for staying connected no matter where you are.
A few other key benefits include:
Handoff where you can move files between your device and start projects on one device right where you left off on another.
Dark Mode which allows you to conveniently change the color scheme of your laptop – helping reduce eye strain.
Improved security that helps protect against malicious software without affecting performance.
Access to the Mac App Store
An important feature for students is access to the Mac App Store. The store provides thousands of applications, from word processing and Internet browsing programs, to office productivity tools and educational software. The apps range from free to paid, so there is always something for everyone. With the Mac App Store, students can find the perfect app for whatever task they are working on. Plus, downloading and installing apps via the Mac App Store is simple and straightforward.
The Mac App Store also offers many helpful educational resources such as Apple Classroom, which allows teachers to easily manage their classes and assign tasks to the students in their class. The store also offers various study materials ranging from textbooks to online courses that can help enhance a student's academic experience. Additionally, certain apps have special education discounts so students can save money while getting the best applications available.
Ultimately, with access to such an extensive library of software as well as special discounts on educational products, it's no wonder why so many students across the world choose a MacBook Air laptop as their go-to computing device for all their academic needs!
m1 macbook pro vs air
While both the MacBook Pro and MacBook Air models are great machines with a lot to offer, there isn't a clear-cut winner that is right for everyone. It's important to consider all of the features and specifications when making your decision.
If you're looking for more powerful processing capabilities and additional features such as greater storage and better displays, then an m1 MacBook Pro would be best for you. However, if portability is your main goal then the m1 MacBook Air should be your go-to choice.
Ultimately, the best laptop for you really depends on what you plan on using it for and prefer in terms of design.