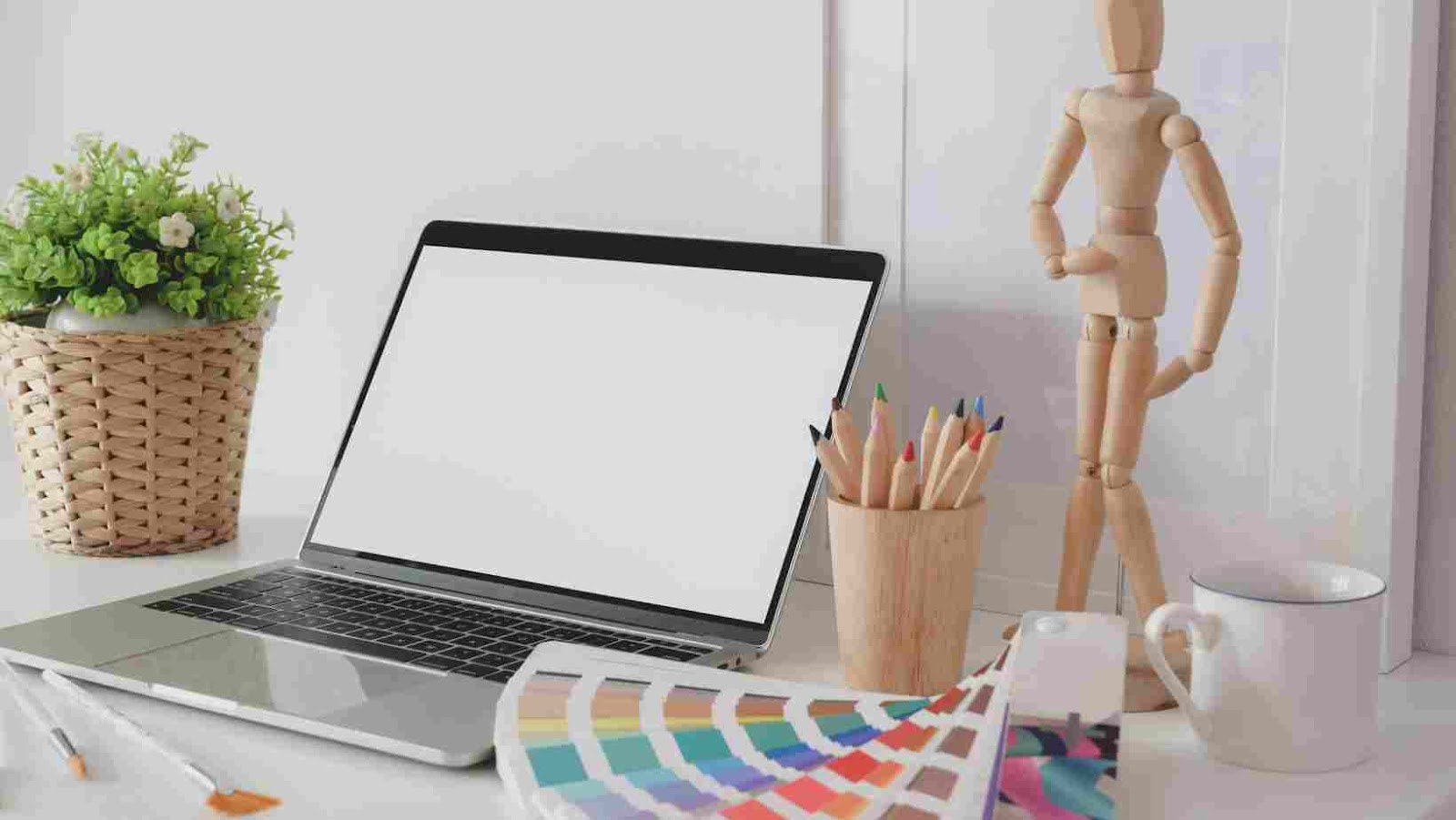 Design
The design of the new iMac is one of the most striking features. Its slim bezels and aluminum body give it the look of a premium product, while its Retina display provides a sharp and vibrant quality of visuals. The sleek all-in-one design ensures all components are neatly tucked away, giving the iMac a neat and minimal look. The design has been praised for its beauty and also for its user-friendly interface.
Let's take a closer look at how the design of the iMac makes it stand out:
All-in-one design
The all-in-one design of the new iMac is one of its most attractive features. This new all-in-one design is sleek and lightweight, allowing it to fit perfectly into any workspace. It also makes use of the latest Intel processors, allowing for faster performance and more efficient power consumption. Additionally, it has a built-in Retina display with a brightness of 500 nits.
The new iMac also boasts several storage options to meet your needs including expandable fusion drives, ultrafast flash storage and even a terabyte hard drive option. This makes it easy to store all your files and documents with ease. With these additional storage options combined with the powerful graphics cards available in select models, you can find an iMac that suits your exact computing needs without having to purchase multiple pieces of hardware.
Additionally, the new iMac includes four USB ports allowing you to easily connect external devices such as printers or scanners quickly and efficiently. Furthermore, the use of Thunderbolt technology results in fast data transfer rates up to 40 Gbps – four times faster than USB 3.0 – so it's never been easier and quicker to transfer data or run projects simultaneously from multiple devices!
Retina 5K display
The new iMac features a spectacular Retina 5K display with up to 14.7 million pixels and a P3 wide color gamut. This gives the user incredibly sharp, beautiful images and outstanding color reproduction without having to turn the brightness all the way up. That means more vibrant, true-to-life images that are sharp even when you move around your desk or stand back from your computer.
The iMac's Retina 5K display also stores more information than an ordinary Full HD 1080p display, allowing higher realistic imagery with vivid details and dynamic photography. The display accurately reproduces many shades of natural green and red for precise color matching when post processing photos, making it easier for professionals to produce precise results; so you can edit photos with confidence knowing that the colors you see onscreen are accurate representations of what will be printed out in real life.
Additionally, the Retina 5K Display can handle an astonishing one billion colors which allow ultra realistic image editing tasks to be completed with ease or shared with great detail on an external 4K monitor or television.
Slim and lightweight
The new iMac is designed to be as thin and light as possible while still delivering powerful performance. Thanks to its revamped design, this all-in-one desktop is just 5mm thin at its edge, making it the thinnest – and lightest – all-in-one desktop in the world. With its space saving construction, the new iMac is easy to transport and move around your office or home. It also features a new unified thermal core that keeps the entire system cool while operating under heavy load.
The lightweight design also extends to the display, which is engineered with complex aerodynamic venting for maximum performance with minimal fuss. The display itself uses 27" full HD widescreen IPS technology for ultrahigh resolution visuals and a wider viewing angle.
Equipped with Intel's latest 6th generation Core processors, the new iMac packs enough power for anyone who needs their desktop to handle demanding tasks like video editing, gaming or intensive 3D workflow. It also comes with two memory slots allowing you to easily upgrade up to 32GB of DDR4 RAM if needed. With dual Thunderbolt 2 ports offering 20 GB/s of dedicated bandwidth each, you can easily connect multiple peripherals including an external GPU or RAID array without having to worry about sacrificing speed or performance.
Performance
When it comes to performance, the new Apple iMac sets the bar higher. Its 8-core Intel Core i9 processor and Radeon Pro 5000M series GPU deliver amazing performance that can handle even the most advanced tasks. With up to 64GB RAM and up to 8TB internal storage, you can store an immense amount of data and run multiple applications simultaneously.
Let's delve deeper into the performance of the new iMac.
8th and 9th generation Intel processors
The 8th and 9th generation Intel processors are built for optimal performance. 8th generation Intel processors boast a 10-20% increase in performance over the previous generations, thanks to improved user experience and new features such as a better Turbo boost technology.
The 9th generation Intel processors offer a massive jump in performance from the previous version. This leap was fueled by the addition of up to 8 physical cores, or 16 threads on certain models, resulting in increased productivity and multitasking power. With an increase of up to 40% in overall CPU performance, these processors provide excellent gaming capabilities when paired with high end GPUs such as NVIDIA GTX 2080 Ti or AMD RX 5700 XT graphics cards.
Both generations also support more RAM than their 7th Generation counterparts which allows gamers to install more effective cooling solutions such as liquid cooling radiators for even better overclocking results.
AMD Radeon Pro 500X series graphics
The new iMac features the latest AMD Radeon Pro 500X series graphics. This advanced graphics card series provides unrivaled performance along with stunning visuals to leverage the power of the latest Full HD, Ultra HD and 4K display technologies. With AMD's 7th generation technology, users can access incredibly powerful speeds for tasks like professional video and 3D rendering or for powering new gaming experiences on their device.
The AMD Radeon Pro 500X series cards come with a multitude of capabilities such as up to 8GB of GDDR5 memory—the most memory available in an iMac device, allowing for faster performance when running intensive tasks. It also supports H265 (HEVC) encoding for 10-bit HDR video streaming, enabling smooth 4K streaming over low bandwidth connections and faster media bottlenecks with its impressive 256-bit memory translation buffer width. Furthermore, it is VR Ready certified—granting instant access to exceptional level virtual reality gaming experiences involving dynamic interaction while giving a truly immersive experience on a home computer.
Performance is further enhanced by support for the latest API's including DirectX 12 providing high-quality user experience while utilizing intelligent multi-threading techniques to render breathtaking 3D visuals in modern titles like Horizon: Zero Dawn or Call of Duty: WWII at full resolution on your favorite game engine displays.
Up to 128GB RAM
The newest iMac models are capable of supporting up to 128GB RAM. This processor-boosting feature allows for the fastest and most capable performance ever experienced with Apple computers.
Equipping your iMac with this amount of RAM provides you with access to more directions and applications than ever before. Your system is able to switch quickly between applications and exceed even the most demanding tasks; video editing, complex gaming or graphic design – all possible with ease on a top-spec'd machine.
Utilizing that hefty amount of RAM also allows you to store documents and files far faster than traditional systems and helps power the latest technologies while still keeping an energy efficient machine. This ensures that your computer can run more powerful programs than previously thought possible, without compromising on efficiency or the compact design of an iMac.
Connectivity
The new iMac comes with powerful connectivity options that make it a formidable machine for both productivity and entertainment. It includes two USB-C ports that are perfect for connecting to devices such as external hard drives, and the Thunderbolt 3 ports provide lightning-fast transfer speeds. It also comes with Wi-Fi and Bluetooth built-in, making it easy to connect to other devices wirelessly.
Thunderbolt 3 ports
Thunderbolt 3 ports are among the latest of ports to be seen on many modern laptops, offering an array of improved features that make it an ideal connection protocol. The port, which looks like a USB-C connection and is the same size, offers transfer speeds that can be up to eight times faster than USB 3.1 and up to four times faster than USB-C.
The Thunderbolt 3 port supports up to two 4K displays at 60 frames per second (FPS) while also connecting other peripherals like hard drives, monitors and even Ethernet connections.
Thunderbolt 3 also supports daisy chaining; this means that multiple devices (with compatible ports) can be connected together in series with just one port sharing all the data passing through them without adding extra cable clutter.
In addition, the Thunderbolt 3 port is backwards compatible with older devices using DisplayPort 1.2 and HDMI 1.4 connections so you don't need to replace your current devices immediately when upgrading your laptop.
802.11ac Wi-Fi
Apple's new iMac proudly touts 802.11ac Wi-Fi as a major feature that makes it the most powerful, connected and creative computer ever. 802.11ac is a standard for local area networks (LANs) and is the fifth generation of Wi-Fi technology. It was created back in 2013 and has been slowly creeping into home networking equipment ever since.
Unlike the previous versions of Wi-Fi, 802.11ac operates in the 5GHz band instead of 2.4GHz and offers much faster transmission speeds – up to 1300 Mbps – while also consuming less power than its predecessors. This makes it the best option for streaming video and other data-intensive activities such as online gaming or file sharing over a wireless connection.
The new iMac comes with dual-band, simultaneous 802.11ac that is three times faster than an 802.11n connection with 159 Megabits per second download speeds – enough to stream HD video or transfer large files quickly, even over long distances from your router or hotspot. With this technology you can be assured that your iMac is ready to embrace today's networks so you can take full advantage of just about any modern wireless device out there today!
Bluetooth 5.0
Bluetooth 5.0 is the latest version of the Bluetooth standard, and it boasts a wide range of improvements over earlier versions. It offers a much greater range that's twice as far as the previous version, up to four times the transfer speed, and much more reliable signal strength. There's also significantly increased packet capacity that gives you longer operating time on one charge and more efficient pairing with fewer dropped connections.
These features of Bluetooth 5.0 make it an ideal choice for connecting peripherals such as trackpads, mice, keyboards, gaming controllers, external storage devices and other components with less effort than ever before. It cuts out confusing cables while providing all the advantages that come with wireless technology – like wireless audio streaming. The new iMac takes full advantage of these features offering you improved connectivity no matter what other devices you may want to use in conjunction with your computer system.
Software
The new iMac is a powerful machine, and the software that comes preloaded on the new iMac is a major part of its success. The new iMac comes preloaded with the latest operating system, macOS Big Sur, which offers an intuitive and powerful user experience. In addition, the iMac comes with built-in support for popular services like iCloud, Apple Music, and Apple Pay.
Let's explore more of the software that comes with the new iMac:
macOS Catalina
macOS Catalina is the newest operating system for Mac users, which was released in October 2019. This latest version of the operating system offers a variety of powerful and innovative features that make it one of the most advanced Mac operating systems available.
The new macOS catalina delivers a number of significant improvements, including enhanced security measures such as Find My Mac and Gatekeeper to make sure your device is secure. Additionally, there are several other useful features such as Voice Control with integrated dictation capabilities and Sidecar which turns your iPad into a second display perfect for creative professionals. macOS Catalina also provides improved continuity experiences allowing you to pick up where you left off across any Apple device.
Furthermore, Apple has created several custom applications, crafted specifically for macOS Catalina users to enhance their experience such as Music, Podcasts, Books and TV. Music allows you to enjoy playlists from popular music sites and TV allows you to access hundreds of channels with personalized shows and movies.
Amongst all these additional features comes the revolutionary support for iPad apps on the iMac giving users access to even more content without having to purchase additional applications or devices even further expanding upon user experiences with both iPad and iMac devices simultaneously running apps giving it greater reach in terms of compatibility than ever before seen from Apple's Product Lineup making it a force to be reckoned with in terms of technical innovation.
Apple iWork Suite
The Apple iWork Suite is a comprehensive set of office productivity tools developed specifically for macOS. The suite includes three core applications: Pages, Numbers, and Keynote.
Pages allows users to create documents that are compatible with other word processing programs such as Microsoft Word; Numbers provides an intuitive spreadsheet platform; and Keynote offers presentation capabilities rivaling Microsoft PowerPoint.
The current version of the iWork Suite boasts an improved user interface, greatly increased speed, collaborative editing capabilities with online versions for free access across multiple devices, and enhanced integration with other Mac applications including Photos, Maps, GarageBand and more. Additional features include automatic updating of text formatting when pasting into documents as well as support for images copied from the web or exported from third-party apps.
Apple also recently added collaboration features such as real-time typing so multiple people can edit the same document simultaneously and shared link options which enable users to provide view-only access to files. Notably, Apple has made significant updates to Pages that provide new typography styles and stronger layout tools including columns and tables – creating robust viewing experiences for readers on both desktop and mobile devices.
Overall, the latest version of iWork Suite improves the experience in several ways whether you are using it in your home office or collaborating with colleagues at work – making the new Apple iMac truly special!
Access to the App Store
The App Store is the main way to access and download applications for your device. It has millions of apps and other digital content such as music, movies, books, magazines, and more. You can use these apps to customize your device, personalize its features, make it more efficient, or just have fun with it. There are also paid subscription services available in the form of Apple Music and Apple TV.
In order to access the App Store, you must have an Apple ID. The Apple ID is used to identify yourself when using the App Store. It is used to download apps and other digital content as well as manage subscriptions such as Apple Music and Apple TV. With an Apple ID, you will also be able to make purchases from the App Store or other websites that use it for authentication. Additionally, if you lose your device or need help from technical support on a certain feature of your device, having an Apple ID makes getting help faster since technicians can recognize who you are through your account information.
Creating an Apple ID is simple and free – all you need is a valid email address. Once you've set up your account, unlocking your device will bring up the home screen of the App Store where you will be able to find what applications are available for download on the store.
Accessories
If you're looking to get the most out of your new iMac, its accessories can help you do just that. From wireless keyboards and mice to external hard drives and Thunderbolt displays, the iMac has an array of accessories that can help customize your experience.
In this article, we'll discuss the features and benefits of these accessories and how they can help you make the most of your iMac:
Magic Keyboard
The Magic Keyboard is the perfect accessory for any iMac user, combining a traditional Mac keyboard layout with an ergonomic design. It features a numeric pad, full-size function keys, and adjustable backlighting to make typing easy and comfortable. The stabilizing feet also keep your keyboard securely in place as you type. Additionally, the Magic Keyboard connects wirelessly via Bluetooth for a clean look on your desktop.
All of these features blend together to create a superior typing experience that is both comfortable and efficient.
Magic Mouse 2
The Magic Mouse 2 is the newest edition of Apple's wireless mouse that comes with the latest iMac. This new mouse not only looks sleek, but it includes many unique features.
Magic Mouse 2 is rechargeable. It can be used for up to 1 month on a single charge and is easily recharged with the included Lightning to USB cable. Additionally, it's Bluetooth enabled, so you can use it up to 33 feet away from your device. With its optimized foot design, Magic Mouse allows for smooth scrolling and precise tracking on nearly any surface.
This accessory also has Force Touch technology that allows you to click anywhere on the entire surface of the mouse as a virtual click button. You can customize the force settings to suit your preferences – from light clicking to deeper presses – using system preferences on your Mac.
In addition, the design of Magic Mouse 2 adds several intuitive gesture actions such as swiping between pages and scrolling through documents without having to move or turn a wheel or button. Its smooth design requires less hand movement and only requires standard clicks when necessary – making it easier to switch between tasks without ever needing to connect another mouse or external trackpad onto your device while using iMacs at home or in an office setting.
Magic Trackpad 2
The Magic Trackpad 2 is a multi-touch accessory for iMacs of all sizes and generations. With its sleek and modern design and the perfect size for a large touch surface. It connects with Bluetooth technology, allowing you to work wirelessly when you want to, or you can use the built-in USB port on your iMac for more precision and convenience.
Using powerful Force Touch technology, this new trackpad can detect subtle differences in the amount of pressure applied to it. This lets you quickly perform basic actions without having to go through extra steps – like zooming in or out by simply pressing harder on the trackpad – using shortcuts that have been specifically designed for Mac products.
The large glass surface measures 5.9 inches across, giving plenty of space to move your fingers over its full range – from clicking to dragging and swiping across content with ease, virtually anything is possible with this advanced touch device. It also runs energy efficient so each charge will last up to one month!
when will apple release new imac
According to Bloomberg's Mark Gurman, Apple is working on a next-generation version of the iMac with an M3 chip. Though not specified, it's possible that this M3 iMac could be a follow up to the current 24-inch M1 iMac. An M3 iMac won't launch until the end of 2023.