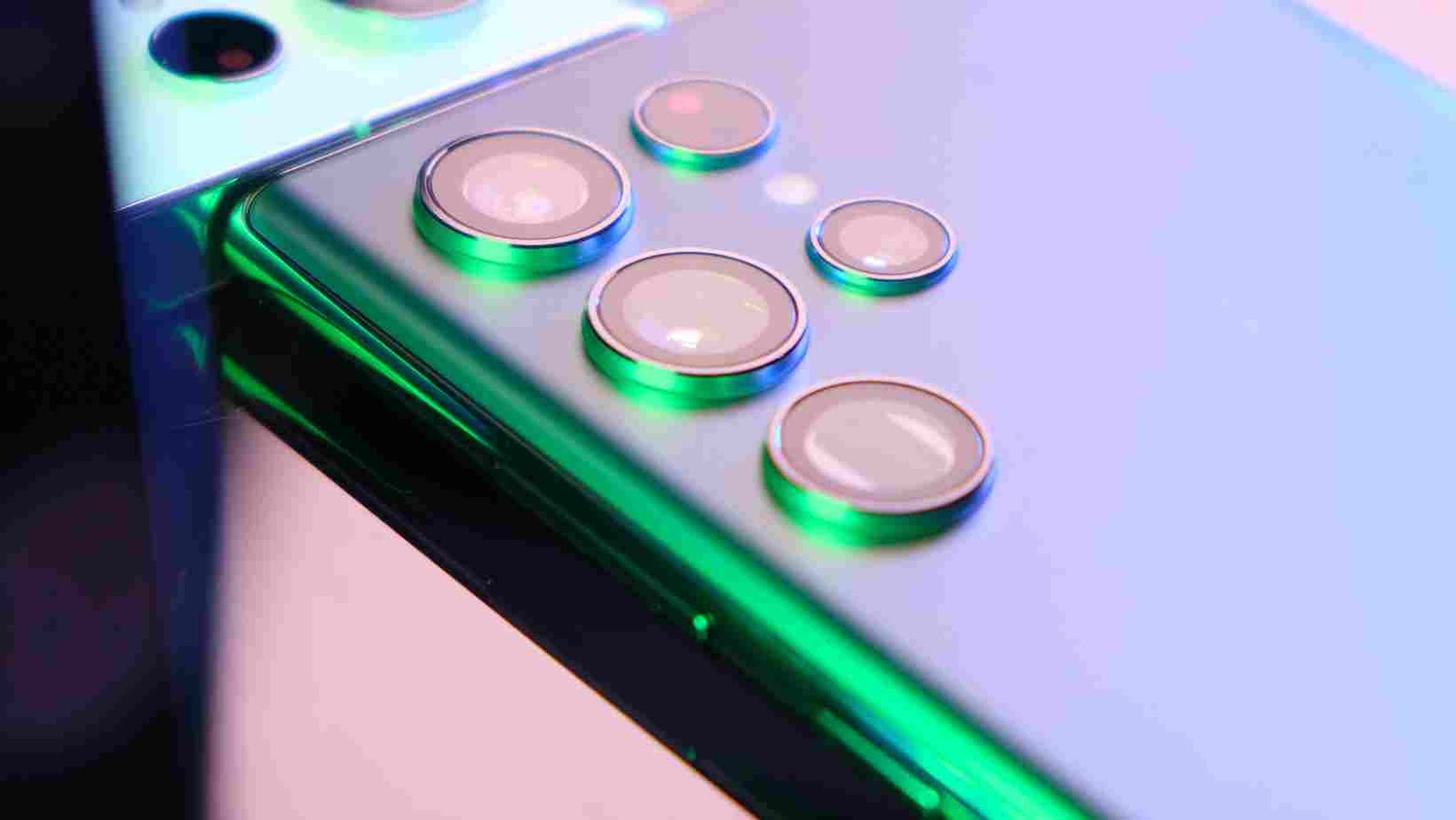 The Samsung S21 Ultra is arguably one of the best phones released in 2021. It boasts an unprecedented level of power and performance, plus a suite of features that set it apart from other devices on the market. But one feature that stands out in particular is the S21 Ultra's camera, which packs a huge selection of professional-level photography and videography tools into one device.
With its industry-leading 8K video recording options, 108MP resolution lens, 10x optical zoom capabilities, and improved AI-powered Software algorithms, the Samsung S21 Ultra camera is poised to become the mobile media creator's best friend. In this article, we'll explore how this cutting-edge technology makes capturing perfect moments easier than ever before and examine how this versatile system can benefit you in everyday use cases. Read on to learn more about what makes this phone a game changer for media creation.
Camera Specifications
The Samsung S21 Ultra is renowned for its amazing camera. Featuring a 108MP main camera, it excels in capturing amazing details in every shot. The 12MP ultra-wide angle lens offers a 123-degree field of view for capturing wider scenes. Additionally, it features two 10MP telephoto lenses for capturing long-distance shots with up to 3x optical zoom and up to 30X digital zoom.
Let's take a closer look at these camera specifications and what they can do.
Primary Camera
The Samsung S21 Ultra primary camera is one of the most advanced and versatile on the market. It comprises four elements: a 108-megapixel wide-angle lens, a 12-megapixel ultra-wide lens, a 10-megapixel telephoto lens and a laser autofocus sensor that powers Samsung's aggressive space zoom capabilities.
The main camera sports a Super Speed Dual Pixel 1/1.33″ Sensor, Dual Pixel With ISOCELL Plus technology, OIS stabilization and PDAF focusing with an aperture of f/1.8 to ensure low light photography shoots are still crisp and clear. For videos it can record at 4K in 60 fps or 8K in up to 24fps whilst also providing sharp HDR10+ footage.
For those interested in saving time while editing pictures on their device, the Samsung S21 is fitted with AI built directly into its camera setup which can edit scenes in real-time granting exceptional quality control options as well as access to new shooting options such as My Filter mode or even Single Take mode which selects the best photo from multiple 3 second video clips taken by its cameras.
Telephoto Camera
The Samsung S21 Ultra 5G boasts a powerful quad-camera system featuring a 40MP telephoto camera. It is the first Samsung phone to feature a 10x optical zoom, letting you get closer to your subject without sacrificing detail. Additionally, this lens provides up to 100x Space Zoom, allowing you to get incredibly close shots from incredibly far away.
The telephoto camera also allows for smooth and clear portrait photography with bokeh effect thanks to its 5-element lens and Dual Pixel Pro feature that restricts blur even in low-light settings. The telephoto lens comes with 8K Video Snap and 8K video recording support as well, so you can capture stunning visuals at moments of action. Overall, the combination of image stabilization and powerful zoom capabilities gives you the freedom to capture any subject no matter how near or far they may be.
Ultra-Wide Camera
The Samsung S21 Ultra's ultra-wide camera has a resolution of 12MP and an f/2.2 aperture. It has a 123 degree Field-of-View which allows capturing wide angle shots while taking advantage of the device's Dual Pixel and Phase Detection Autofocus technology for quick and precise focusing.
Furthermore, the ultra-wide lens is equipped with Dual OIS and 8K VideoSnap feature which allows users to extract videos into 8K still images with high resolution and sharpness. Additionally, the ultra-wide lens supports optical zoom up to 3x, allowing users to get closer to their subjects without compromising image quality.
Zoom
The Samsung S21 Ultra offers outstanding zoom capabilities, both optical and digital. The phone has dual-zoom technology that combines the power of its three rear camera lenses: one ultra wide angle lens, one wide angle lens, and one telephoto lens.
When using the digital zoom feature, you can get up to 100x magnification with a single tap. This amount of magnification is perfect for capturing faraway detail and subject matter clearly and accurately. When using the optical zoom feature of the Samsung S21 Ultra, you can zoom in on any subject up to 10x closer than normal with no loss in picture quality. This allows you to capture details that would otherwise be impossible when shooting from far away.
The combination of digital and optical zoom also makes it possible to keep subjects framed correctly as you move closer or further away from them without having to manually reposition yourself or change lenses as often as traditional photography may require. Furthermore, with image stabilization technology built into each camera lens – even at maximum magnification – images remain crisp and stable despite any movement on your part while shooting.
Video Recording
The Samsung S21 Ultra is equipped with a 108MP Quad-Bayer sensor and 45 degree FOV (field of view) which is able to record up to 8K at 24 fps. For more regular video recordings it is able to record 4K at up to 60fps as well as 1080p up to a maximum of 240fps. It also offers increased electronic image stabilization (EIS), anti-flicker and HDR10+ for good measure.
Additionally, there are three levels of support for audio when recording video, namely:
Non-stereo
Stereo
Surround sound
Camera Performance
The Samsung S21 Ultra is one of the most advanced smartphones on the market, and its camera is one of the most impressive features. With ultra-high resolution sensors, a powerful image processor, and advanced AI capabilities, the Samsung S21 Ultra camera offers some of the best performance of any camera on the market.
In this article, we'll look at the key features of the S21 Ultra's camera and how it stacks up against the competition.
Image Quality
The Samsung S21 Ultra's camera is one of its best features and has earned multiple awards for its performance. Equipped with a quad camera system and an ultra-wide lens, this premium smartphone allows you to capture stunning images with great clarity and color accuracy.
The device also features a range of advanced tools designed to give you complete control over your images including auto HDR, AI Scene Optimization, and Pro Mode that gives you even more options to take professional looking photos.
For extra versatility, S21 Ultra also comes with Super Steady Video which helps reduce motion blur when shooting videos in unstable environments such as when traveling by car or playing sports. In addition, the device supports 8K video recording so that you can capture stunning footage with incredible detail.
Overall the Samsung S21 Ultra provides a great all-around camera experience so if you're looking for a smartphone that captures amazing photos and videos no matter your skill level, then this is definitely worth considering!
Low-Light Performance
A great feature of the Samsung S21 Ultra's camera is its low-light performance. As more sensors and lens elements get added to smartphone cameras, one particular benefit also shows up in low light scenarios. This means that a phone can take amazing pictures in environments without sufficient light without having to use a flash or slower shutter speeds.
Take, for example, the Samsung S21 Ultra's main camera. It has 108 megapixels of resolution and features Pixel Max technology which allows it to capture more detail with fewer noise reduction algorithms applied to photos taken in dark environments. This means that photos taken during night time are brighter, clear and full of life-like colors.
And if you are shooting portraits or selfies, the S21 Ultra has additional cameras tailored for such tasks – its 12 MP ultra wide-angle lens and 10 MP telephoto lens allow you to frame better shots even in poorly lit environments. Additionally, its 64MP telephoto lens has digital zoom capabilities up to 30x giving even better reach when shooting from farther distances.
Autofocus
The autofocus system for the Samsung S21 Ultra is impressive and is one of its core camera capabilities. That's because it helps capture beautiful pictures with just one tap.
The autofocus system uses phase detection (PDAF) and a dual-pixel wide autofocus to provide fast, accurate focus even in dimly lit environments. It also features an object recognition feature that ensures your subject is correctly detected and tracked, while an intelligent multi-frame processor automatically takes multiple photos simultaneously to ensure you get the very best image.
With all these features, autofocus on the Samsung S21 Ultra greatly enhances your picture quality and takes your camera performance to a whole new level.
google pixel 6 pro vs samsung s21 ultra camera
It can be said that both smartphones offer exceptional camera capabilities, with each having its own advantages and disadvantages.
The Google Pixel 6 Pro's camera offers superior performance in low light conditions, with great image detail, vibrant colors and excellent noise reduction capabilities.
On the other hand, the Samsung S21 Ultra offers a robust Camera system with improved autofocus and amazing 8K video recording capabilities.
The image quality is also very impressive.
So if you are looking for a camera for night photography or high-quality video recording, then the Samsung S21 Ultra might just be the perfect smartphone for you. If you're looking for a more casual camera to have some fun with while taking great photos of everyday moments, then the Google Pixel 6 Pro should be your go-to choice.