Zapier is a hugely popular app that has revolutionized how businesses, freelancers, and entrepreneurs work. Zapier has gone from 0 to 600,000+ users in a very short period.
What makes it so popular and successful? How did they achieve such huge growth in such a short period? We will look at Zapier's incredible journey, and explore the strategies they used to become a success.
What is Zapier?
Zapier is a cloud-based automation platform that enables individuals, teams and companies to integrate web applications using pre-built integrations called 'Zaps'. These zaps allow users to connect two or more different web applications and automate tasks across them without any coding required. Zapier provides integration tools for hundreds of popular web services and has received significant praise among users for its simple user experience and customer service.
The company was founded in 2011 by Wade Foster, Bryan Helmig and Mike Knoop to help humans do more with their digital tools. The team was inspired by seeing how connectedness between different software services could streamline people's workflows. Since then, Zapier has rapidly grown from zero to over 600,000 users in just three years by providing powerful integrations for a wide range of well-known products such as Salesforce, MailChimp, Dropbox, Zendesk etc., helping their customers create automated workflows with ease.
How it works
Zapier is an application that links together different apps and web services so that you can automate tedious tasks. It has become increasingly popular over the past few years with its intuitive user interface, low cost plans, and ability to streamline digital workflow.
For example, if you want to post a message on Twitter every time someone comments on your Facebook post, Zapier can automatically do it. That's great for busy marketing teams who don't have time to continuously check multiple platforms and manually post content.
The core idea behind the company is the concept of "connecting workflows", which allows users to quickly access the functionalities of several apps within one Zapier step. For example, automating regular tasks like emailing changes in spreadsheet data or sending notifications whenever customers make a purchase gives business owners more time to focus on strategic decision-making.
Zapier also offers integrations through APIs(application programming interfaces) allowing users to link different platforms without writing code. In this way, users can create more complex workflows faster. This simplifies connecting two applications and opens up possibilities for businesses of all sizes—from small startups to large corporations—to save time and money by automating repetitive tasks instead of hiring developers or managing manual processes.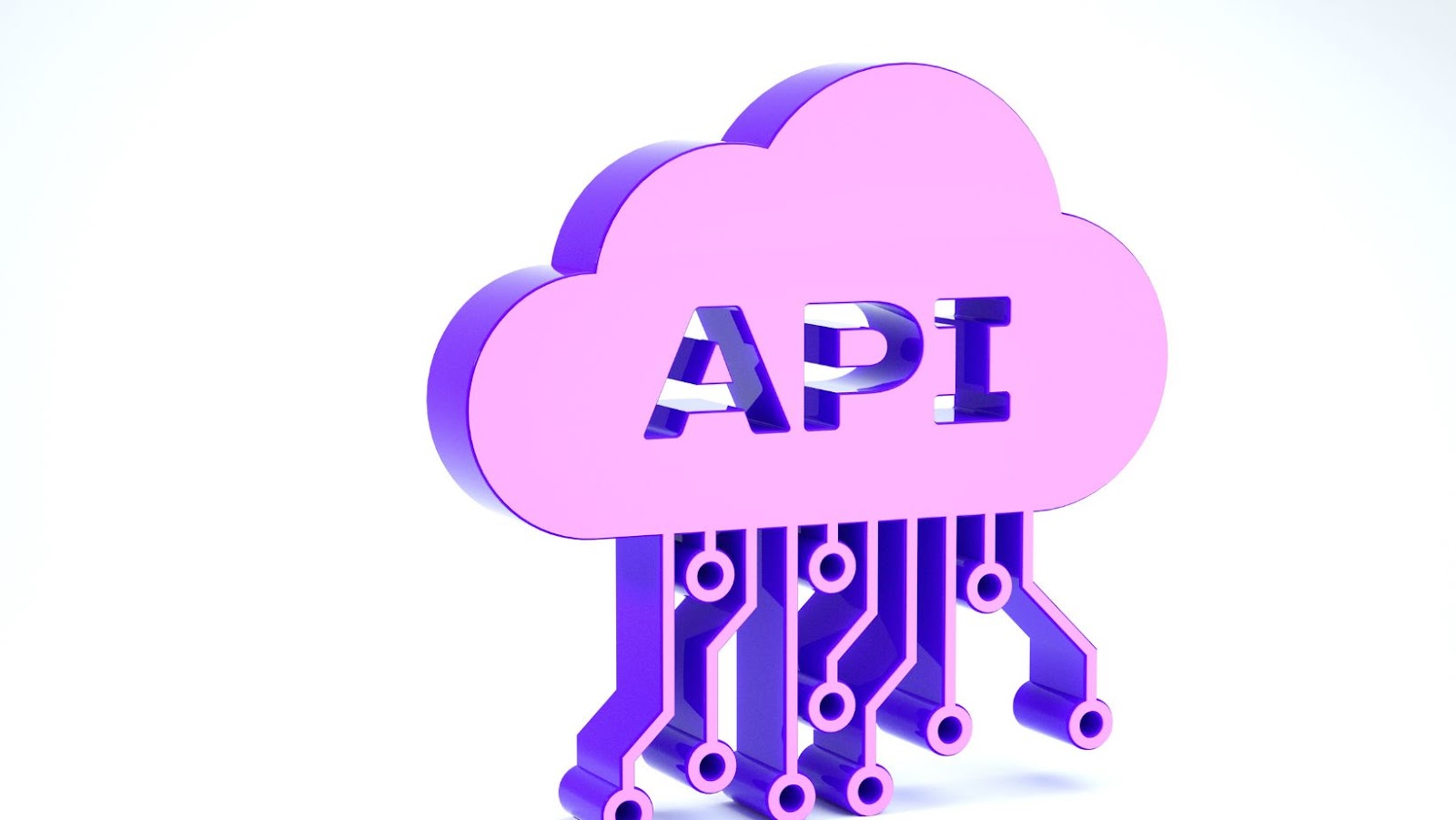 Early Challenges
When Zapier first started, the founders faced a major challenge of building the product without external funding. Instead, they had to rely on their technical know-how and resources to create the product. However, despite the early roadblocks, the team managed to find a way to build the product and ultimately, to grow it to the point of having more than 600,000 users in just three years.
In this section, we will explore the challenges they faced and how they overcame them.
Finding the right target market
When Zapier started in 2011, its founders had to figure out how to target their product toward the right type of customer. As a company providing an automation tool to simplify work processes, they initially focused on technical users and developers. However, they soon realized that these individuals were not the only ones who could benefit from automated workflows.
Rather than focusing exclusively on the tech sector, Zapier opted to go after a larger market that included marketers, HR managers and operations professionals — all needed to automate tasks and save time. This shift significantly expanded their potential customer base and positioned Zapier for increased growth and success.
With this new focus, Zapier began developing content specifically for its larger market. This included blog posts about automation use cases for a variety of industries as well as guides on how different teams could use Zapier's platform to be more efficient with their workflows. In addition, to further support their content, Zapier launched webinars and onboarding videos hosted by subject-matter experts who could show customers how they could benefit from using their product.
These targeted marketing efforts worked well for the company as it grew its user base exponentially in just three years, demonstrating how powerful targeted marketing can be when combined with an innovative product!
Building a user base from scratch
At the outset of Zapier's founding, the company faced a daunting challenge: how would they grow their user base from nothing? Initially, this challenge was met with guerilla tactics such as participating in hacker competitions and sharing content at local meetups.
To further build up their audience, Zapier featured frequently in respected authority sites such as Hacker News and TechCrunch, providing additional exposure for the fledgling company. In addition, they utilized conventions to connect with potential users — speaking engagements and events — to spread word of mouth about the product.
Early on, Zapier adopted a free trial model to encourage users to explore and learn about their offering before committing to it. They also leveraged various online communities including Slack and forums like IndieHackers which allowed them much needed exposure particularly when publishing updates.
By developing clever partnerships with Salesforce, QuickBooks and Xero, they achieved a wider market of target customers due to the visibility these platforms provided. Furthermore through product integrations with tools like Zapier & Asana or Google Sheets & Trello they enabled more seamless processes during app usage making it simpler for customers to manage their workflow integration needs.
Ultimately what made it possible for Zapier to go from zero to 600K+ users in three years was their focus on user experience and providing top-notch service backed by excellent customer-focused practices. This gave them access both an organic reach and led them towards acquiring numerous technical partnerships that helped expand their audience base over time – all of which finally led them to become one of today's premier automation tools providers!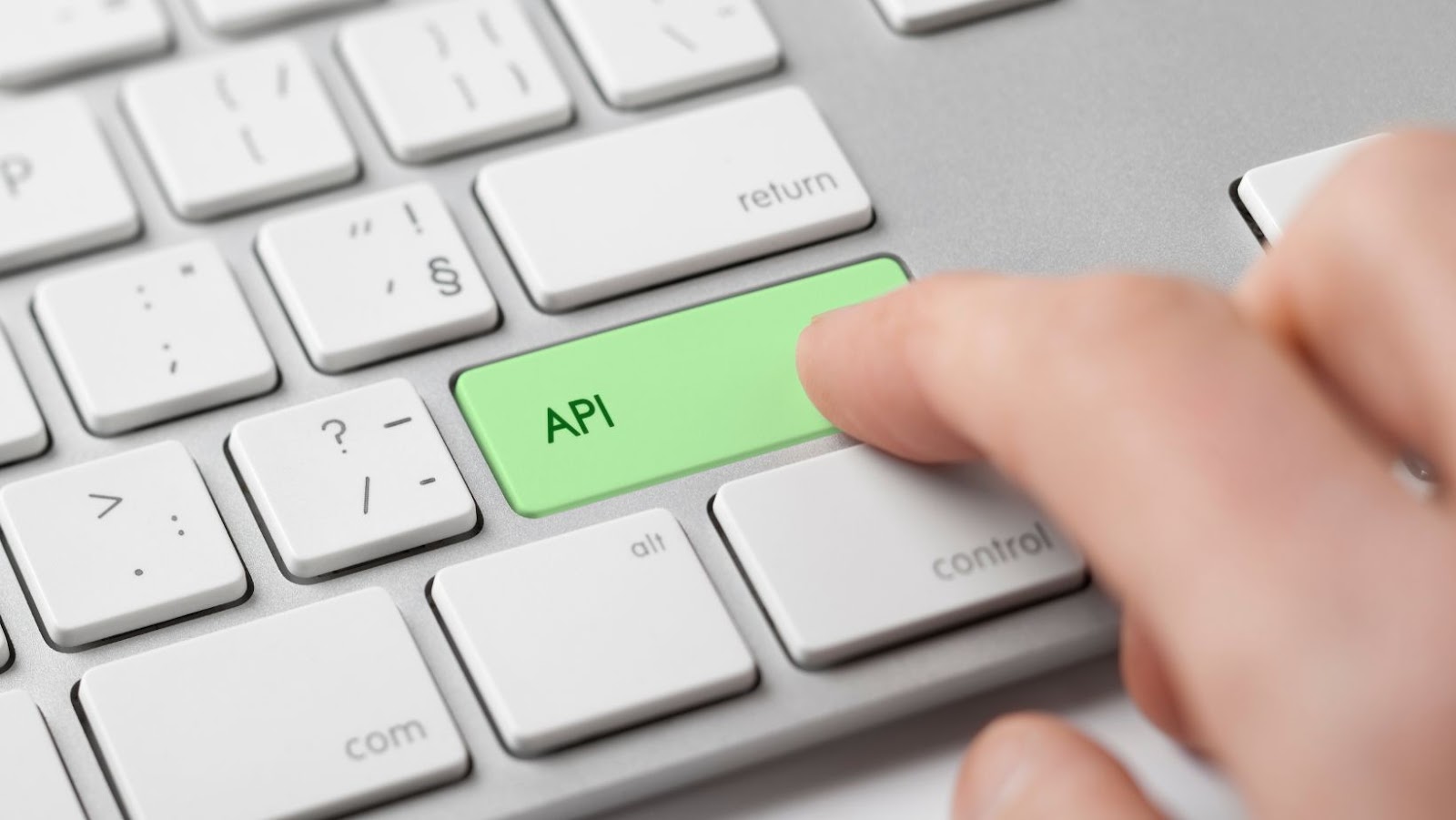 How Zapier Went From Zero to 600,000+ Users in Just Three Years
Zapier has grown incredibly fast in the past three years, going from zero to over 600,000 users. So how did they do this?
This article will look at Zapier's growth strategies and how its success can be replicated in other businesses. In addition, we will explore the challenges Zapier faced and its strategies to rapidly grow.
Word-of-mouth marketing
Word-of-mouth marketing (sometimes abbreviated as WOMM) is a powerful and effective tool for accelerating user growth. It involves actively sharing your product with peers, family, friends and colleagues to generate brand awareness. By leveraging personal relationships and networks, businesses can extend their reach exponentially.
Regarding Zapier, word-of-mouth was key in helping them reach 600,000+ users in just three years – but it had to be done strategically. They initially leveraged existing relationships with tech bloggers who had the power to share their product's story. This gave Zapier exposure to a larger audience and new potential customers. From there they continued to spread the word using an aggressive PR campaign that showcased their award wins and other milestones like hitting 100 integrations or releasing a major update.
At the same time, Zapier invested resources into expanding their team of expert advisors who could answer user questions directly. This allowed them to develop credibility and build trust around their product which allowed people find them easier via word of mouth recommendations from friends or colleagues that already used it—helping increase adoption even further over time. Alongside this Zapier also looked for ways to attract large corporate clients who would naturally encourage widespread usage thanks t​o internal recommendations which promoted organic growth across teams and departments within organizations over the long term.
Leveraging influencers
One of the most effective growth strategies that Zapier leveraged to drive success was leveraging influencers. Having valuable people talking about your offering can go a long way when you're a small business or startup. So Zapier identified influential people in their target market and created relationships with them to create product evangelists. These influencers made it easy for users to understand how the product works and become successful with it by providing helpful advice throughout their journey.
In addition, Zapier hosted webinars and events in different cities with leaders from the space where they could show off their product and cater to potential customers firsthand. Through these initiatives and building relationships with influential people, Zapier has reached larger audiences that bring value back to the company—from more paying customers to more individual conversions per user acquisition. Again, this proves the power of an effective influencer marketing strategy early on when launching a business.
Building partnerships
Partnering with the right companies can give your product the extra exposure it needs to reach a larger user base. Anytime you partner with another company, ensuring the agreement is mutually beneficial and that both sides have a vested interest in its success is essential.
To establish relationships that would help Zapier scale rapidly, Nick and Wade conducted numerous conversations with businesses seeking third-party integration services. At first, they had difficulty convincing them of the need for their platform since these companies were used to providing integrations in-house. However, after they demonstrated how Zapier could significantly reduce the cost and complexity of integrating different software products, more partners started coming on board.
By forming partnerships with numerous other companies and leveraging new technologies like Google's Compute Engine, Zapier was able to quickly expand its infrastructure and process an increasingly large volume of requests. Today, Zapier is partnered with over 750 software and many industry giants like Google Drive, Dropbox, MailChimp and SalesForce. These partnerships have been key in helping them achieve their current success and providing them access to a much larger user base than ever before.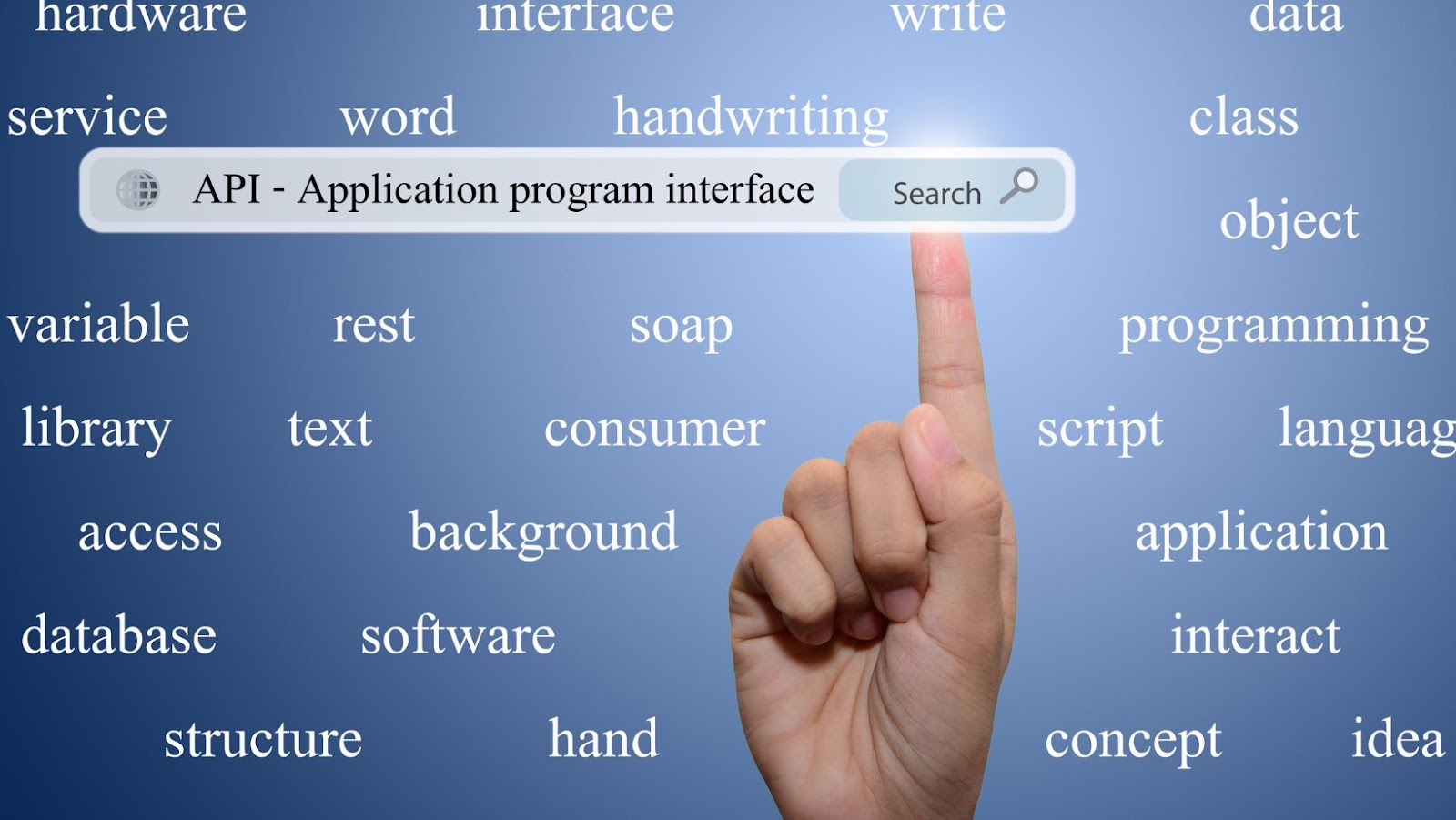 Success Factors
Zapier has grown incredibly in the past few years, and now boasts over 600,000 users worldwide. This article will discuss the many things that contributed to its success.
We will explore the factors that led to such a meteoric rise, including Zapier's innovative user experience, its versatile platform, and its unique business model.
Let's take a closer look at the success factors of Zapier.
Innovative product design
Developing an innovative product design that meets customer needs is one of the key success factors of Zapier. Over the past three years, the company's success can be largely attributed to its understanding of customer demand through extensive market research and designing an end-to-end product experience that users find intuitive and reliable.
The team at Zapier understood early on that people wanted a simple way to automate tedious tasks without learning how to code. So, through a thoughtful user experience (UX) design approach, they crafted a drag-and-drop interface which simplifies what could otherwise be a complex task. By creating flexible functionality and empowering users with custom solutions, Zapier makes automating tedious tasks feel effortless.
In addition, Zapier allows for integration with multiple third-party apps – creating immense opportunities for users to personalize their workflow setup according to their needs. With more than 1,500 integrated apps available on their platform, Zapier has broadened its reach and made automated workflows more accessible than ever before.
Their focus on agility while developing new features has allowed them to remain competitive and meet changing customer requirements in rapidly changing markets. Through data analytics and continual optimization of user experience, Zapier can ensure consistent performance across every app in their ecosystem – reducing operating costs and enabling faster time-to-market applications for new use cases or customers.
Creating a great user experience
One of the key factors in Zapier's success has been its focus on creating a great user experience. As every business owner knows, offering a product or service people love is essential for long-term success, and Zapier knew this from the beginning. So, from offering free plans to customers to its intuitive user interface, Zapier worked hard to ensure that its users would have a smooth experience.
Zapier also didn't shy away from differentiated features. For example, it included integration with popular services like Gmail, Twitter, Salesforce and Dropbox—services their competitors had not yet explored but their users valued—creating an even more compelling offerings for customers. Additionally, Zapier built relationships with partners like Stripe and Twilio, enabling customers to take advantage of additional functionalities not previously offered by the platform.
The company also went beyond just ensuring that their customers had a good experience using their product; they kept track of customer sentiment on social media platforms such as Twitter and responded quickly to any customer grievances or inquiries they encountered—quickly becoming renowned for their attentive customer service. In addition, they gained further recognition with potential customers by hosting podcasts and webinars and giving presentations at industry conferences while establishing themselves as pioneering thought leaders in the space. By focusing so strongly on providing users with an unforgettable experience and laying out clear goals for each stage of development upon launch, Zapier captured hundreds of thousands of users in just three short years.
Establishing a strong brand
Creating a strong brand identity is key for any company regardless of size, but for Zapier, it has been especially true as the company rapidly scaled. To capture the attention of potential customers in a crowded market, the team needed to make sure they stood out with a clear message and distinctive look.
The company invested early in research and development to hone their features and pricing structure. As a result, it succeeded in building an easy-to-use product that fit their target demographics needs. They followed suit when it came to branding by creating a logo representing their vision and mission — celebrating individual power and connecting teams — while avoiding common design tropes of other collaboration-focused SaaS companies. Zapier also introduced unique visual elements into their materials, such as illustrations, which further clarified the product's purpose.
Zapier created an outstanding user experience; from a friendly interface to educational onboarding materials, the team ensured customers understood how Zapier works and how it would benefit them from greater productivity, improved collaboration and cost savings. Their strategies around pricing were also designed with users' needs in mind and left other competitors far behind in terms of availability at low costs or free tiers for small businesses. Combined with timely customer support delivered over multiple channels, these tactics earned Zapier an ever-growing reputation for reliability, trustworthiness and being an overall "go-to solution" for online automation tasks.
Conclusion
In conclusion, Zapier has established itself as the leading automation tool for businesses of all sizes. Zapier has attracted hundreds of thousands of users in just three years by simplifying complex integration tasks.
This article discussed how Zapier went from zero to 600,000+ users in just three years. We have also gone through the features, pricing plans, and use cases of Zapier. We have found that Zapier is a great tool for businesses of all sizes and offers many automation options.
How Zapier went from zero to 600,000+ users in just three years
The success of Zapier as a business automation tool has been quite remarkable in the past few years. The company's growth can be partially attributed to two important factors: an effective marketing strategy and commitment to customer service.
From a marketing perspective, Zapier heavily relied on content and search engine optimization (SEO). These strategies allowed them to target specific audiences related to their app categories and helped them reach their target market more efficiently. Additionally, Zapier developed relationships with influencers and bloggers who could spread the word about the product, allowing their user base to grow even faster.
On top of this, Zapier also put great focus on providing excellent customer service. They understood that if customers are satisfied with the quality of their service, they would come back time and time again. As a result, they quickly implemented feedback loops into their development cycle based on customer input from direct surveys and support interactions. They continuously sought ways to refine their product offering while ensuring new features were easy to use. This holistic approach allowed them to avoid problems often experienced by larger companies focusing only on marketing or developing features without considering how users experience them.
Through these key strategies, Zapier was able to scale up quickly from zero customers to 600,000+ users in just three years – a truly phenomenal story for any startup aiming for success in today's connected online world!
What we can learn from Zapier's success
Zapier's success has inspired entrepreneurs, startups and businesses of all sizes to explore new ways to maximize efficiency, streamline tasks and accelerate growth. Analyzing Zapier's meteoric rise from a humble startup to an industry powerhouse, there are several takeaways we can learn from.
Firstly, the company's willingness to experiment with non-traditional marketing strategies and channels allowed Zapier to grow its user base without relying too heavily on traditional mediums such as ads or SEO. Furthermore, its user-friendly platform provided an easy-to-use product that people naturally shared with family and friends, allowing it to spread quickly in a "word-of-mouth" fashion. Finally, Zapier also had a unique approach when pricing their product – different plans were tailored depending on how much a customer could pay for the feature set they wanted. These trends all attest that the key takeaway we can learn from Zapier is that any business has the potential for success if it finds innovative solutions that improve upon existing software creation and delivery models. With passion, enthusiasm and creative thinking – anyone can replicate Zapier's success stories!
tags = Zapier, 600,000+ Users in Just Three Years, Wade Foster, beta program, remote team, zapier ceo sequoia january makerpadkonradforbes, Software integrations, Trello