It's no secret that online casino games have better payouts than their land-based counterparts. Take slots as an example. These games pay up to 99% of wagered money in the long term. By comparison, land-based slots have an average Return to the Player of 90%.
In this article, we'll talk more about payout rates in different online casino games. We'll also explain more about the best features to check when choosing gambling games. Let's get started.
Keno
Keno is one of the most misunderstood casino games online. It looks like a blend of bingo and the lottery. But it's a different game altogether. When it comes to payouts, Keno's house edge may vary between 5% and 40%.
A typical keno game has squares containing numbers 1 through 80. To make money, pick one or more numbers and register your ticket. The casino selects 20 of the 80 numbers in a Keno ticket.
If the number (s) you choose is among the 20 games drawn by the casino, you win money. To enlighten you a little bit about keno jargon, the numbers you choose are called "spots." If these numbers match what's drawn by the casino, the numbers are called "catches" or "matches."
What are the Keno payouts? Below is an overview of the standard Keno paytable. The paytable is based on a $1 bet per spot.
| | | |
| --- | --- | --- |
| Spots | Catches | Payout |
| 1 | 1 | $2 |
| 5 | 5 | $410 |
| 10 | 10 | $100,000 |
Slot Machines
Online slot machines have payouts that vary between 90% and 99%. Naturally, you want to pick games with the highest Return to Player rates (RTP). However, there are some exceptions.
Let's say you have a dream to win millions of dollars from slot machines. Your best bet is to play a progressive jackpot. And progressive jackpots usually have lower payouts than video slots.
Besides jackpot games, other reasons may influence your chances of winning money. There's variance, which describes a game's hit frequency. Then there's your bet amount and the number of paylines you cover.
Other features include random jackpots, wilds, bonus rounds, and multipliers. Normally, these features improve your chances of winning. That being said, below is an overview of the best-paying slots online:
Mega Joker: 99%
Money Cart 2: 98%
Blood Suckers: 98%
Golden Unicorn Deluxe: 98%
Jackpot 6000: 98.9%
Roulette
Invented in the 1700s, roulette has been around longer than most casino games. Throughout its existence, people have been attempting to beat the game with little to no success.
The explanation is the game's casino edge. European roulette has a 2.7% house edge. The American roulette version has a 5.2% advantage. When translated to payouts, the European variant has a 97.3% payout, whereas the American game has a 94.8% payout.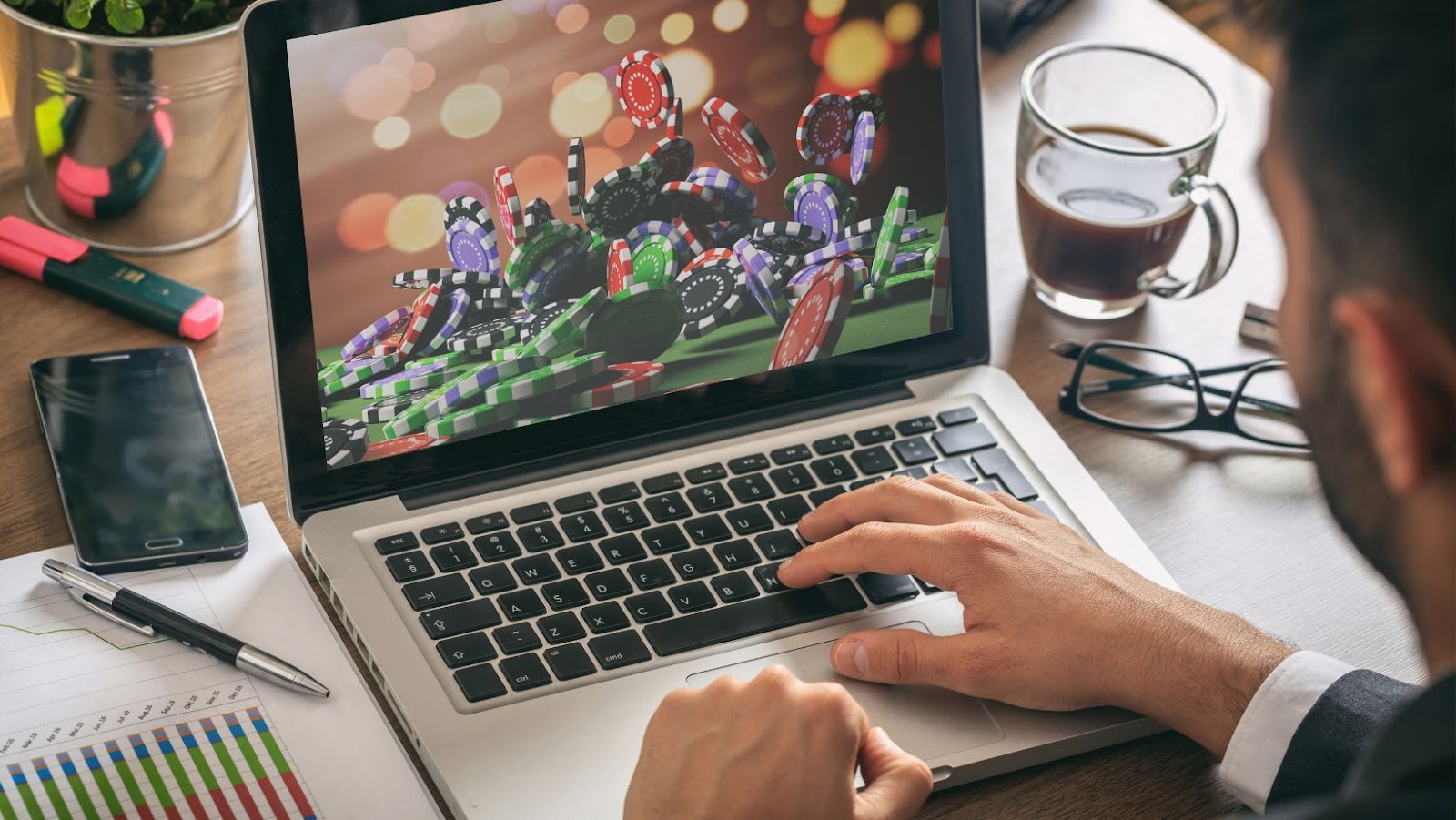 Roulette has several more variants, each with a different house advantage. For example, French roulette has a 1.35% casino edge if you follow its "En Prison" and "La Partage" rules.
Beyond the house edge, your odds of winning in roulette also vary from one bet type to another. If you place a single-number bet, the odds of winning are 37 to 1 in European roulette. If you place a black/red bet, the odds of winning are 48%.
Blackjack
For many, blackjack is the best card game in the world. It has a 1% house edge, translating into a 99% RTP. On the surface, this seems like you can win a lot of money from blackjack.
Unfortunately, beating the casino at blackjack is easier said than done. The house has a small statistical advantage compared to you. Secondly, you can't win unless you understand all the rules of how this game works.
At its core, blackjack is a game of strategy. You receive two up-cards at the start of a game. Your opponent—the dealer—also receives two cards. And you can see one of their cards.
After looking at your cards and the dealer's up-card, you can hit to get another card. Or, you can stand and hope your two cards will win you the match. Winning means producing a hand of 21. If you don't get a 21, you can still win if you have a better hand than the dealer.
Baccarat
James Bond calls it his favorite game. Wealthy gamblers in Macau play this game more often than any other casino game. Yet, baccarat isn't so popular online. Does it have low payouts?
Quite the contrary, baccarat has the same payout rate as most slot machines. The house edge when betting on the banker is 1.06%. If you bet on the Player, the house edge is 1.24%. Ties have a 14% house advantage.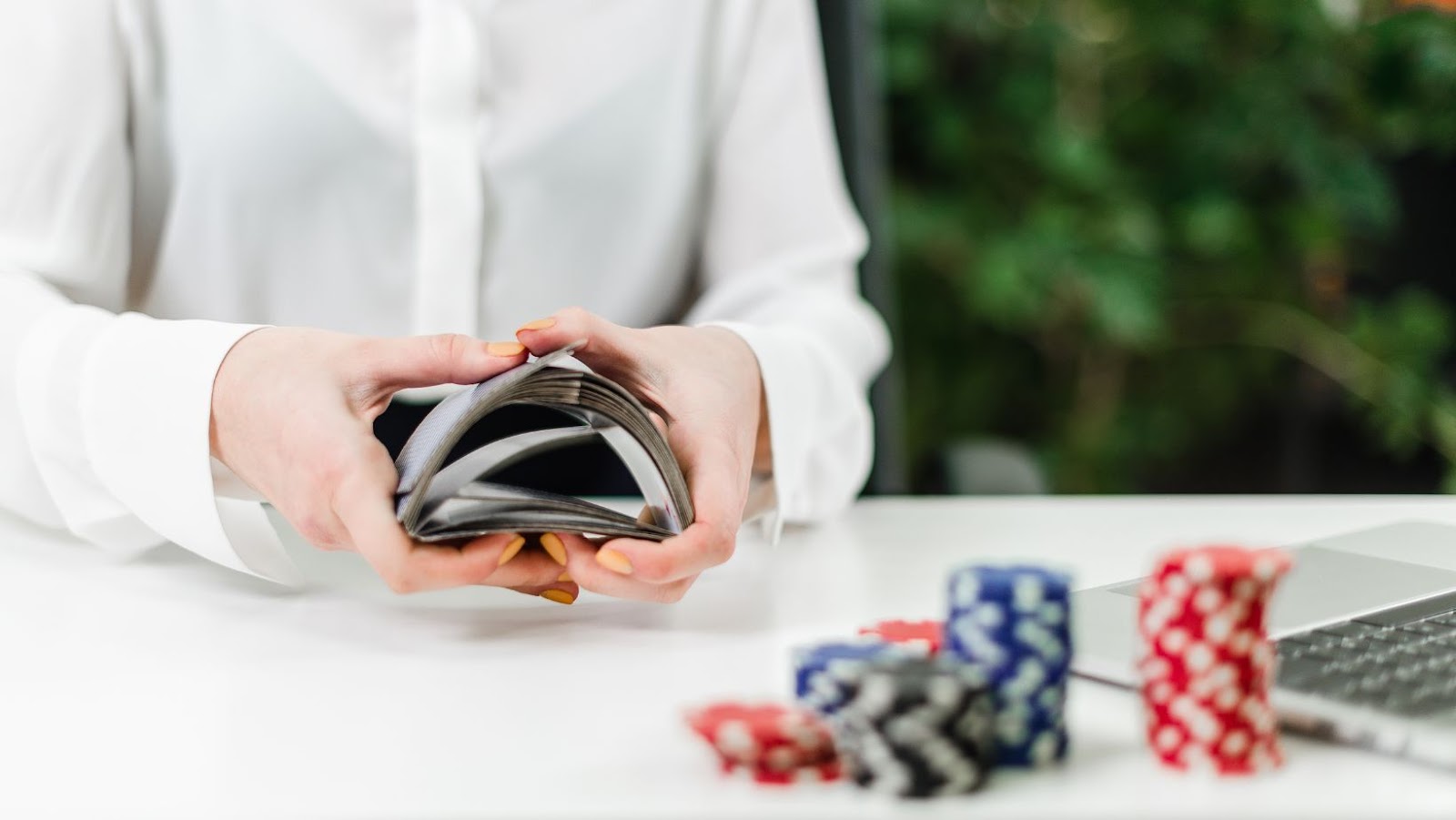 To win, you need to produce a hand of 8 or 9. Keep in mind that 10-value cards like kings and queens do not count in this game. Your hand relies on cards whose values range between 2 and 9.
If your hand exceeds a 9, say you get 15, the digit on the right (5) becomes the value of your new hand. You're then allowed to continue playing the game until you win or someone else does. Like every other table game, you can lower the house edge in baccarat by using a good strategy.
Video Poker
Video poker is a blend of slots and poker. It features an RNG-powered video screen that displays different poker cards. It also features a place to place your bet in the form of credits.
After you place your bet, the game displays five random poker cards. Next, you have a chance to discard one or all cards. After that, the screen displays the final list of five cards to determine whether you've won or lost.
Winning hands in video poker are similar to standard poker. In Jacks or Better, a royal flush can win you up to 800x your stake. On the lower end, a Jacks or Better (high card) earns you 1x your stake.
Overall, Jack or Better has a 99.5% payout rate. This ranks it amongst the best-paying casino games online. That's not all. Some video poker games have a theoretical RTP of 100%:
Double bonus: 100.2% RTP
Deuces Wild: 100.8% RTP
Double, double bonus: 100.1% RTP